Hello! Happy Sunday to you! Just a quick little update then we are out the door again, to eat with my parents,try starbucks cupcake pops,and I think my sweeties gonna get me the two dresses I scouted out at target yesterday! We've already had big fun at church today,but I wanted to show you some picutres from last Sunday.The girls met their new best friend on the block!
THE ICE CREAM LADY!!
We were sitting inside last Sunday, not doing much of anything, when I heard it! The sound of a lone ice cream truck. Now truthfully I wouldn't have paid it any attention had I not remembered the sound of the truck that goes by my art school every day.So I jumped up like a mad woman and made a dash for my change stash and wallet! Zoe, Amelie,and kevin were all a little confused about what I was doing, when i explained to them that I heard an ice cream truck! I could vividly remember being a little girl in California and when we first moved to our Tennessee home, going out (or sometimes not getting to go out) to get a treat from the neighborhood ice cream truck. So, naturally I wanted Zoe and Amelie to have the same super awesome memories too, so off we went!
The girls were in a state of euphoric kiddo shock! "A lady actually comes around with a truck full of ice cream?!"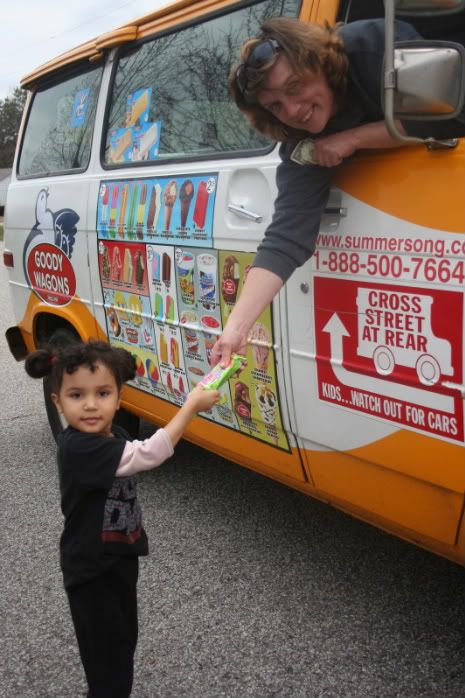 They made their exchanges and were off to the front stoop to eat their treasures!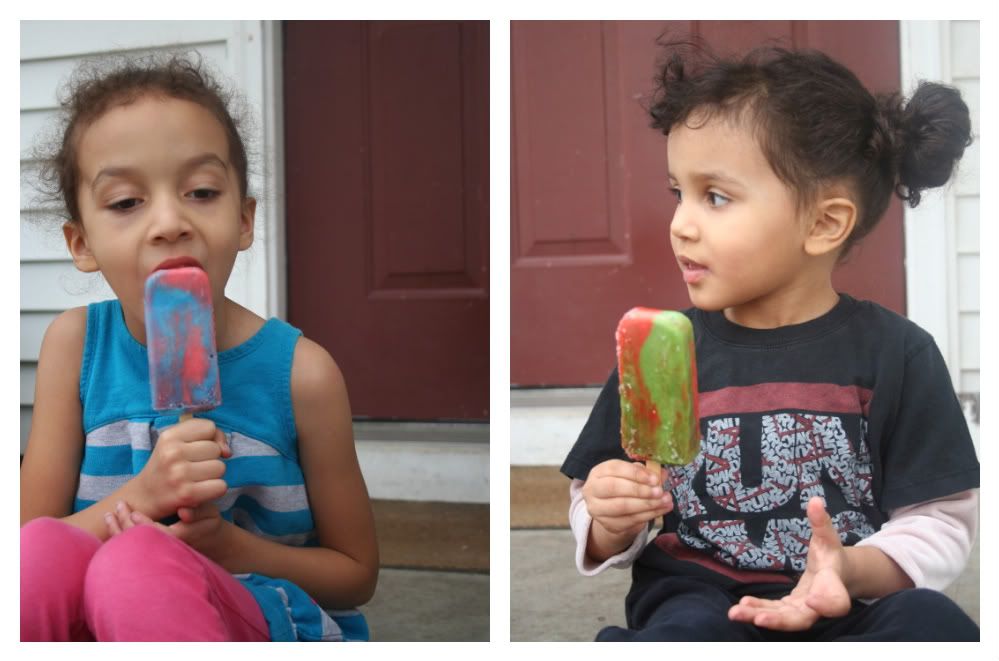 The kind lady told us that she would come back every Sunday.So I think we have definitely found ourselves yet another
Sunday Tradition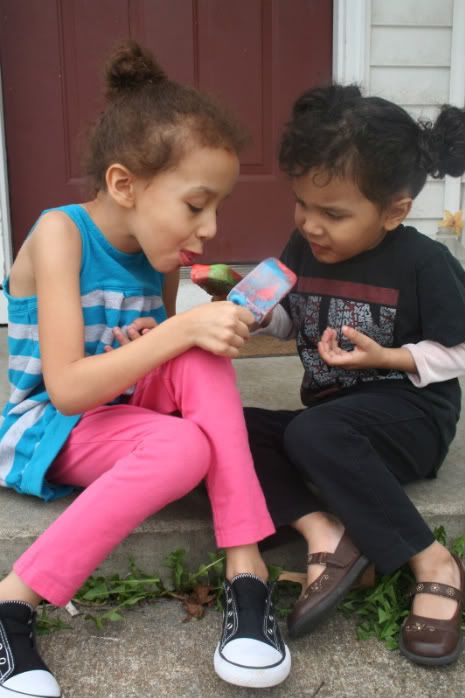 I hope you are having a happy Sunday filled with a little bit of your very own "kiddo euphoria" Even if you don't have any kids, I think the first day of Spring brings out the kid in us all!
xoxo