Well will you look at that,we're moving right along to the 5th installment of this feature!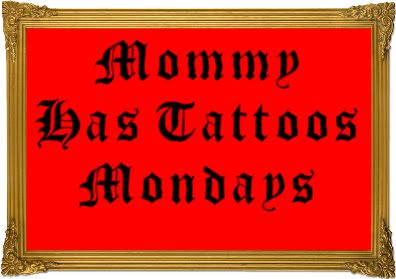 Today I'm very happy to feature another old school live journal friend of mine! This mama has an eye for all things vintage and antique and I'd like to take a room or two from her house and politely switch it to my house! (killer style!) So, I will now introduce you to today's pretty painted lady, Candice from the blog
ragamuffin design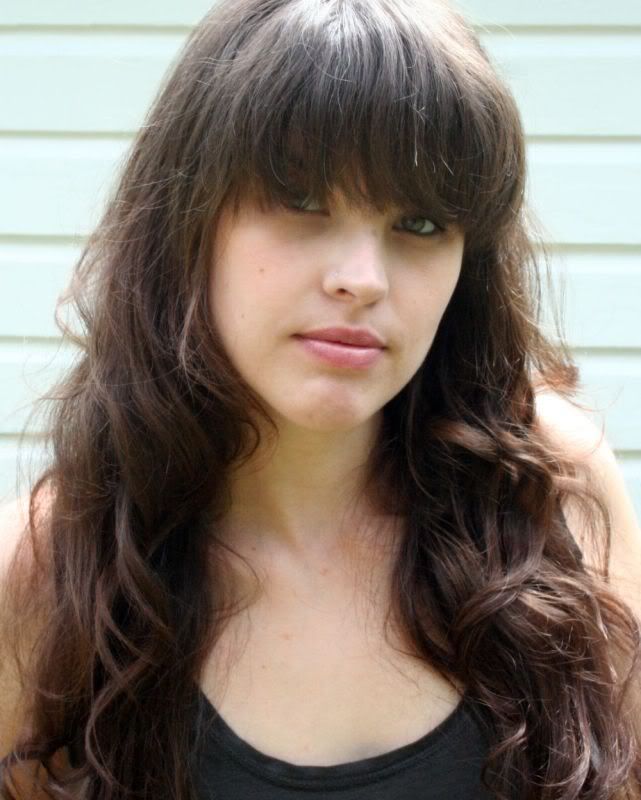 Here's Candice's interview:
Name: Candice
# of children you have and their names: 1 son named Brewer. he is in kindergarten.
I'm a pastry chef, mommy to Brewer(5), musician's wife, dreamer,
eggshell walker & fair weather friend. I ♥ food, fashion & design.
somtimes I'm an actor & sometimes I sing.
My husband is the current drummer for the band under the flood and
formerly of deepfield.
I was a stay at home mom for 5 years until Brewer started
kindergarten. I didn't go to school for pastry, but its a self taught
passion and it fell into lap. It was kinda a ballsy move and I REALLY
enjoy it! I hope to have my own bakery within the year!
I also deal vintage furniture on the side. I enjoy that about as much
as my restaurant job. I'd say I finally got lucky on the career front!
1. What do your children have to say about your tattoos?
he used to talk about them much more when he was younger. now with a daddy full of tattoos, a mommy with some and almost everyone around him with them...it's 2nd nature.
2. Since we're on the subject of moms and tattoos,what does your mom have to say about your tattoos?
hmmmm, she definitely gets the eye rolling/sighing going when any of her children get another one, but secretly i think she likes them. i refuse to ever cover my "18 year old fairy tattoo" because she says she likes it.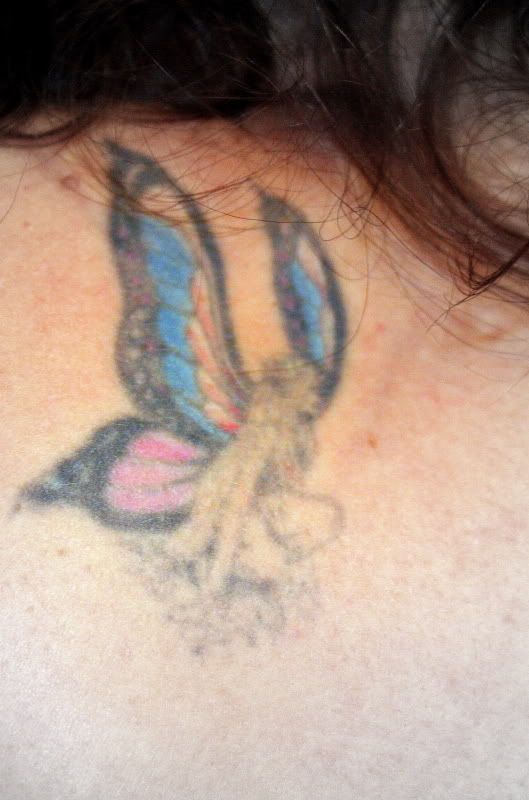 3. How do other un tattooed moms or parents react to your tattoos?
i've never noticed much of a reaction because so far i only have them on my back, buuuuut during the summer when i go to the beach or the pool it often takes me awhile to realize WHY people are staring at me. oh yeah, i have a big ass tattoo on my back!
4.Do you ever try to hide your tattoos from your child's teachers,friends parents, etc?
fuck no...
5.Do you have any tattoos dedicated to your children?If not do you plan on getting any?
no, i don't. i'm not really sure. i doubt i'd get a portrait or his name, but my husband has a cool idea of getting some of brewer's art work tattooed on him. i think that's a neat idea...i might steal it!
6. How will you react if and when your children start getting tattoos?
it'd have to be a good one ;)
7.How did you feel about your tattoos during and after pregnancy?(I have stomach tattoos so that was interesting to say the least!)
the bigger piece came afterwards. i had two while pregnant...the tiny fairy and one that's now covered up(not very well. ugh!)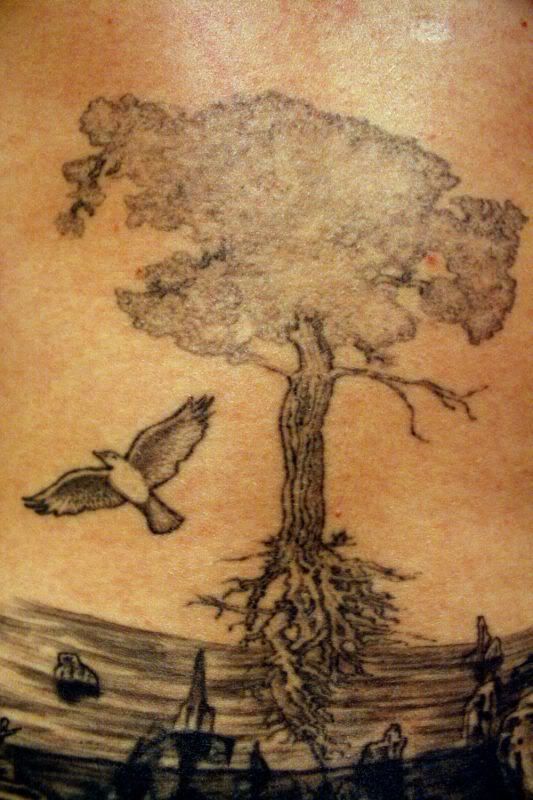 8. Do you think your tattoos effect your child's social schedule (for instance Sam's mom doesn't really want Sam to play with your child because of your tattoos) Have you ever faced this type of challenge as a tattooed mom?
nope, nobody cares. they would worry much more about my filthy mouth or lack of religion!
9. Is there anything you would like to let those un tattooed parents know that may judge you as a tattooed mom?
nah...the less people that want tattoos the better. makes me cooler(*sarcasm*....kinda)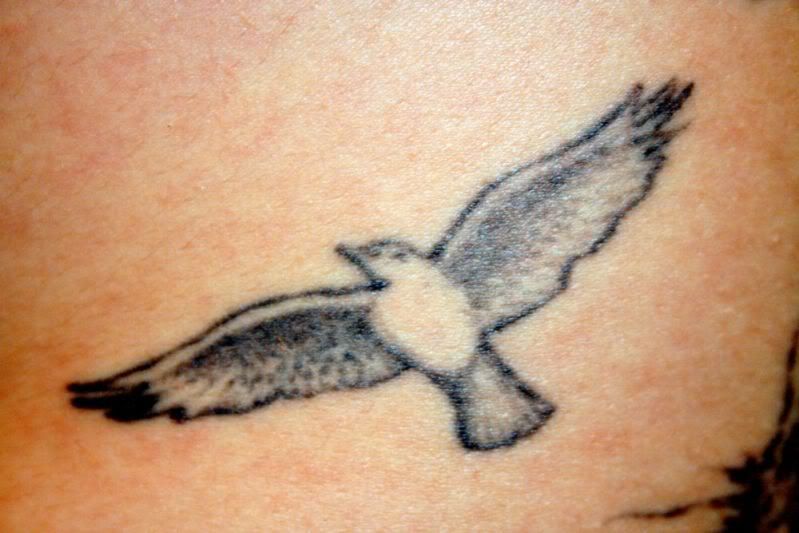 10. Do you plan on getting more tattoos?
oh YES! i have a great friend designing one for me right now based on my gypsy heritage and i have handfuls of visions running through my head. hopefully we can do an update soon!!
(here's a blog post all about the idea for the
next tattoo!
Tattoo and Artist Info
the fairy and the tree/bird tattoo were done by my father in law, Stan Davis in Charleston, SC
the dante's inferno piece was done by Zeus in lynchburg, virginia
And here's a link to
Zeus's Shop and portfolio!
Thank you so much Candice for sharing with everyone today! We will have to feature you again once you get your new work done!
We have some space available mamas so email me and let's get you and your beautiful art featured, so that you can share what it's really like for mommy's with tattoos! akornelson@gmail.com
xoxo