So if you follow me on twitter you know I've been busy with school,funerals,homework etc. (oh and laundry that big mountain of laundry) oh yeah and those two little people named Zoe and Amelie! Yeah I've been sadly overwhelmed and busy. Maybe a bit too busy with life to blog about it? i dunno>?But here I am with at least 2 new blog updates for you lovely folk! Anyhow heres a re-cap of what the Mr. and I wore last Saturday when we went to see Cursive (oh what an amazing show it was!)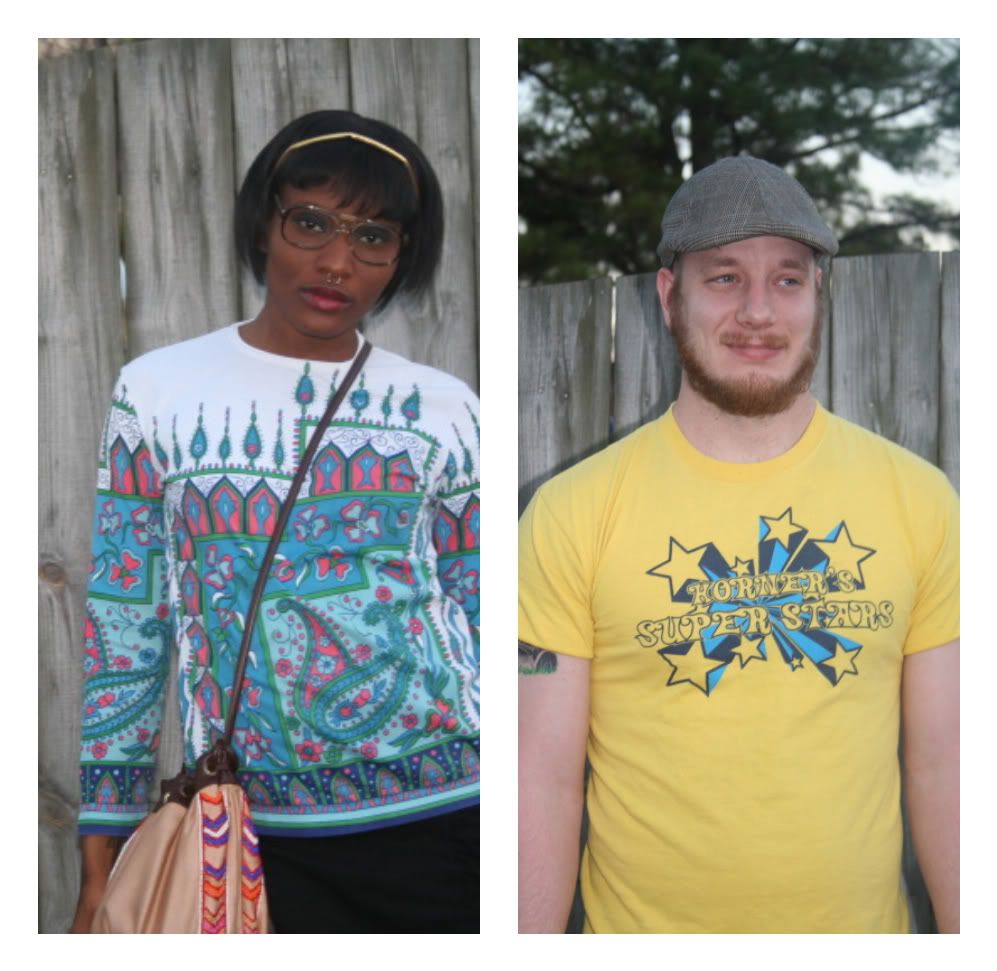 On Kevn:
hat-target
shirt-thrifted
pants-thrifted
shoes-puma
on me:
headband- i made it
glasses-thrifted got em for the free free!
shirt-vintage 50s got at an antique store
skirt-wal mart(yep)
tights-american apparel
boots-thrifted
purse-urban outfitters
I think we both pulled off almost 100% thrifted pretty well! I recently got some really more neat thrifted clothing items I can't wait to wear. I'm really excited about where Kevin and my style is going lately. It's totally 100% out of our heads(but NOT out of our minds ha!)...not much outside influence, I like it. While some people we know may think we are trying to follow trends, we actually aren't . It may sound corny but our fashion sense is at a very organic time for us, a blank canvas, creating looks from our heads, not spending too much, it's fun. Kinda reminds me of this song:
"and we don't care about the young folks
talkin' 'bout the young style
and we don't care about the old folks
talkin' 'bout the old style too
and we don't care about their own faults
talkin' 'bout our own style
all we care 'bout is talking
talking only me and you"
What about you, has your style taken a big change? Do you like to get thrifted, vintage items and mix them up? Send me links I wanna see!!
xoxo