First of all I would like to take a second to give a big THANK YOU to the two lovely moms that have participated in this endeavor thus far! I know as moms it surely isn't easy to keep up with all we have to do,and now here I am throwing all my crazy questions and requests at you! (AH!) So thank you from the bottom of my heart! Ok onward!!!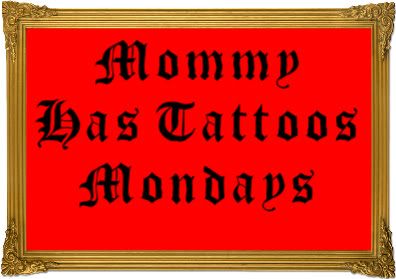 The next mommy we are featuring is a new friend! (Trust me you wanna know this mommy!!) She is also a new mommy!!! (YAY!!!) I definitely want to say thank you to super sweet Amy for participating in this feature! Amy has GORGEOUS work,and is actually a tattoo artist!
Here's Amy's interview:(I love her answers!)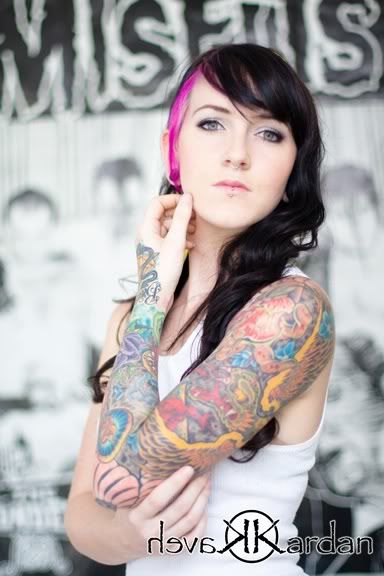 Name:(amy jean)
# of children you have and their names: 1 Jovi James
Amy's Blog!
Amy's AMAZING Website!
hello guys, and thank you Adrienne for featuring me. My name is Amy Jean, I'm a fellow blogger/ tattoo artist living in Hawaii. I moved out here almost five years ago and met the most amazing man Jesse. We got hitched and just had our fist baby Jovi James. I am new to being a mom but I'm loving every moment of it. I've been tattooing for 8 years. I work at a local shop in Waikiki called Tattoolicious. I have always had a strong passion for art and painting and so naturally that carried over into getting tattoos. Thankfully tattoos are widely acceptable in Hawaii, but my husband and I still turn heads at church. People don't expect to see so much coverage on bible believing Christians.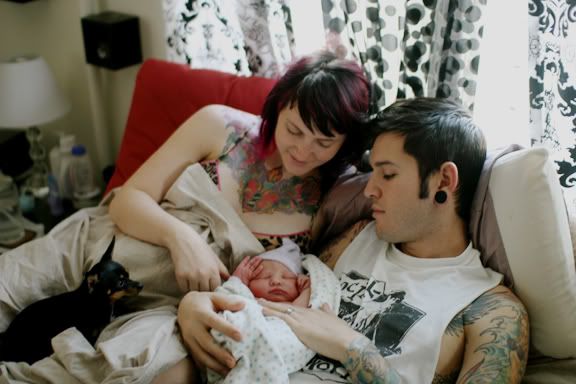 1. What do your children have to say about your tattoos?
Jovi is only 5 1/2 weeks old right now, so she doesn't say much, but i do catch her starring at my chest piece quite often. I think when she gets older I'm going to get just an outline done so she can play tattoo artist and color it in with markers
2. Since we're on the subject of moms and tattoos,what does your mom have to say about your tattoos?
My mom is pretty amazing, she took me to get my first tattoo when I was 15 as a present for graduating middle school. Something I would never recommend to anyone it's an awful tattoo. That being said she is pretty siked on my tattoos some she like more then others, like my sweet mom heart. She has a tendency to like the prettier more feminine flower tattoos that i have rather then the darker ones.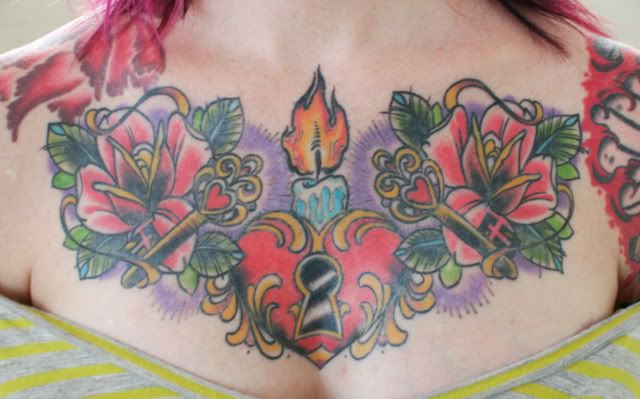 3. How do other un tattooed moms or parents react to your tattoos?
Culturally, tattoos are very excepted here in Hawaii. almost everyone has them, so I dont really get many negative reactions. Instead people are really cool about it. Or if they do have a problem they dont let me know about it. My husband works is a volunteer youth pastor and he has more tattoos then I do, the kids love him and look up to him, sometimes the parents are a little standoffish but they always end up loving him too.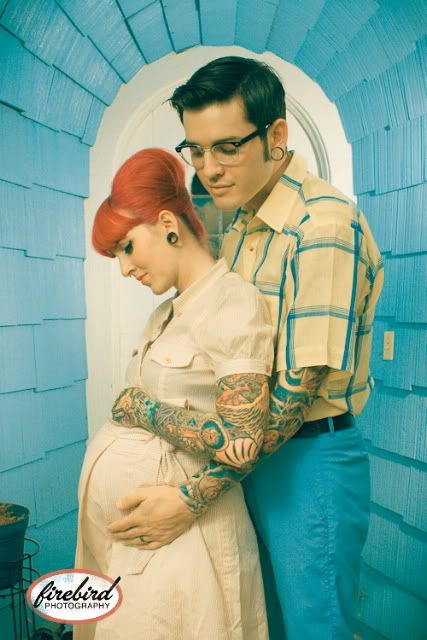 4.Do you ever try to hide your tattoos from your child's teachers,friends parents, etc?
The only time I try to hide my tattoos is when I'm meeting a landlord trying to rent a place or if I dont want to explain them to some drunken stranger at a show or something. Like I said, I live in Hawaii, it's hot here. I live in dresses and tank tops. There is no hiding my tattoos.
5.Do you have any tattoos dedicated to your children?If not do you plan on getting any?
I do not, currently but i plan on getting something. I know it's silly but it's hard finding time to get tattooed when your a tatttoo artist. It's the last thing you want to do on your time off. haha That and i'm not sure what to get yet. I think I need to wait and see more of her personality as she gets older and pick something fitting. Jesse, my husband calls Jovi, Thumper maybe I'll do something with that in mind.
6. How will you react if and when your children start getting tattoos?
ehhh, I thats going to be a hard topic. I really think you should wait tell your at least 20 to get tattooed. Working at a shop and seeing what people get when they are young has solidified this belief. that and the fact that i got tattooed so young and hate my early work. I just think you know your self better by 20 and will pickout better designs. But, how do two covered parents one who is a tattoo artist stop there child!! who am i kidding she will probably rebel against us and totally hate tattoos!
7.How did you feel about your tattoos during and after pregnancy?(I have stomach tattoos so that was interesting to say the least!)
Well, the first tattoo I got when i was young and stupid also happens to go across my stomach. I also have two nautical stars on my hips needless to say they got huge while i was pregnant. i was really worried that they were going to be really deformed and ugly afterwards, but, they shrunk right back down and look almost the same. the outlines are a little thicker but all in all they are fine.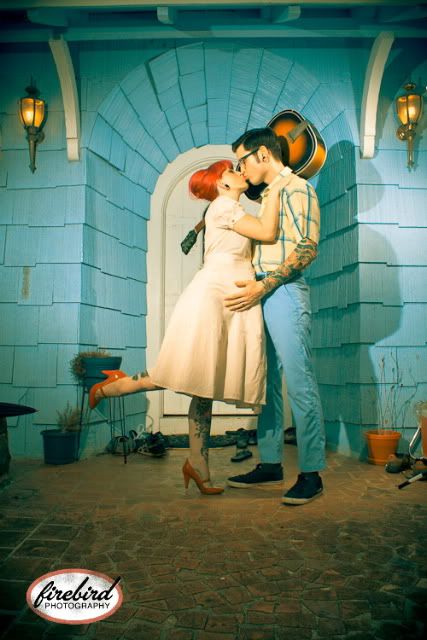 8. Do you think your tattoos effect your child's social schedule (for instance Sam's mom doesn't really want Sam to play with your child because of your tattoos) Have you ever faced this type of challenge as a tattooed mom?
Because Jovi is still so young i have notice any problems. Hopefully we never will.
9. Is there anything you would like to let those un tattooed parents that may judge you as a tattooed mom?
Just because your tattooed and have a baby doesn't mean you're a drug addict who had the baby out of wedlock in her teen years.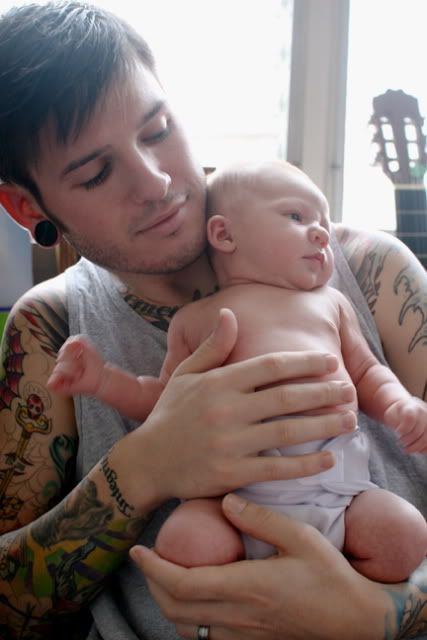 (Let's give a photo shout out to the new dad (Jesse) too!;)
10. Do you plan on getting more tattoos?
yup, tons. i'm going to start moving up my legs next and then start planing out a second sleeve.
Thanks so much Amy! I hope everyone enjoyed Amy's interview as much as I did! Don' t forget to stop by
Amy's Blog!
I am currently still collecting more tattooed moms to feature! And don't forget, no blog is too big or too small,and no tattoo is too big or small! (I want to feature any mommy with tattoos that would like to be featured!) please send all emails to : akornelson@gmail.com (subject: Tattooed Mom Feature) Thanks mamas!
xoxo