We have been doing some serious, hardcore, thrifting , and antique shopping lately! Why?
Because we're hoarders that like to collect old crap?
...hmmm... partially,but we are also in the process of getting a small inventory together to re-open my etsy shop that never really was, "The Green A.Korn" (what's more "green" than re-using old stuff ?!) So, I took a few pictures of most of the stuff we have gotten lately. Some of the things will be for sale, some will be ours to keep. I just thought it would be fun to get an overall view at all the neat stuff we've been getting lately. (Most of it, at least)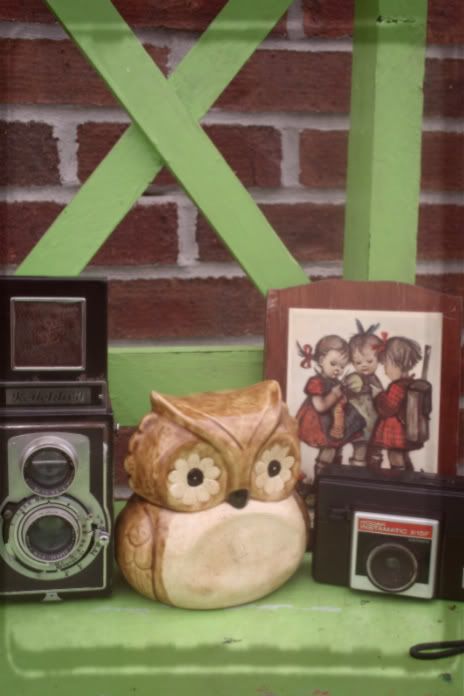 (sadly I must hold on to the items in this picture,however, I do have my eye on these cameras at an antique store,the TTV cameras especially)
If anyone would be interested in these types of cameras, let me know and I will list them in the shop!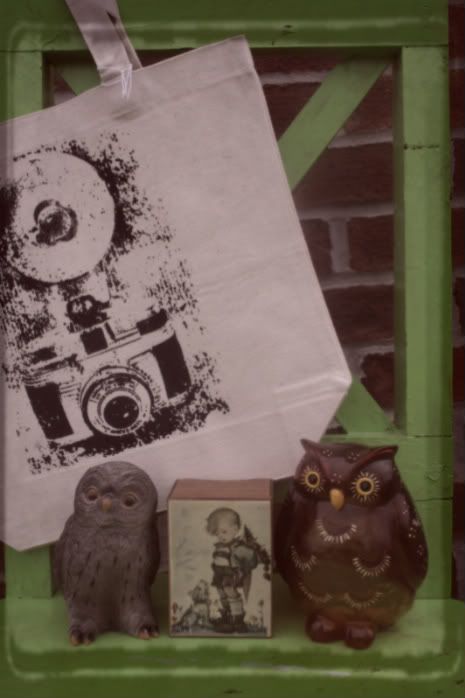 (the vintage camera screen print tote,and the owl on the left will be listed in the shop)
I think all of these items will be for sale,except the little owl plaque.(He's too cute to part with)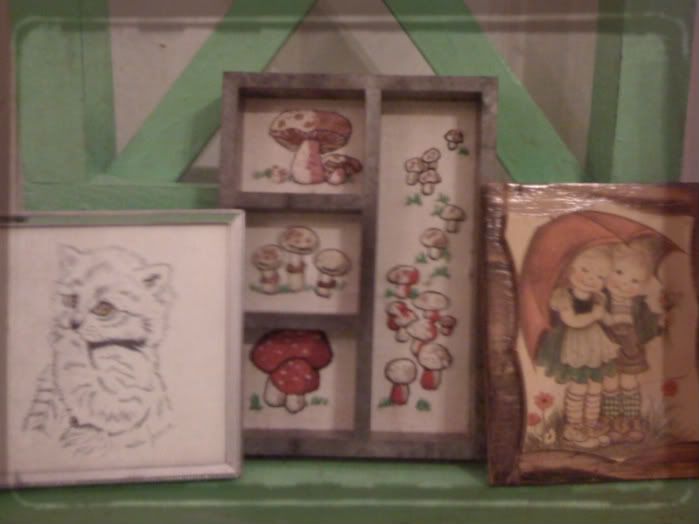 Like I've mentioned before I've always been in love with old...stuff. These are just a few of the fun items I've collected lately, I also have a lot of vintage clothing and other items I will be listing in the shop that I have collected for years and years.I really hope this is something that will make people happy,and other collectors are able to find items in my shop they can enjoy. I would really like to get more into vintage clothing,as I have never really 100% pursued that side of vintage,and antique collecting. However, Kevin and I did manage to pull off almost 100% vintage/thrifted looks yesterday(I'll do another post about the run down of everything later, but here's a sneak peak at what we wore to see Cursive Saturday night!
And because I may never know the love of junk collecting or inappropriate jokes;as a child I grew to love the funniest junk collectors of television history, "Sanford and Son" (thanks Dad!)
I really hope you all had a good weekend. Enjoy the rest o your Sunday night!
xoxo