So it's very rare I talk about anything on the Little A.korn blog other than things pertaining to my daily life,but since our very own little Zoe was kinda sorta named after rock star daughter Zoe Kravitz, I figured, it's kinda family, daily life related, right?! ...Eh? Ok let's do it!
The mood I'm in fashion wise, has changed drastically since my days of dresses, skirts,cardigans,bows and anti-jeans! It's a bit more laid back,a bit more wanderlust,a bit more grown up.So, as of lately I'm really digging the style of Miss Zo Kravitz! Some of the pictures are old,some are fairly new. I hope you find a little inspiration in them, just as I have.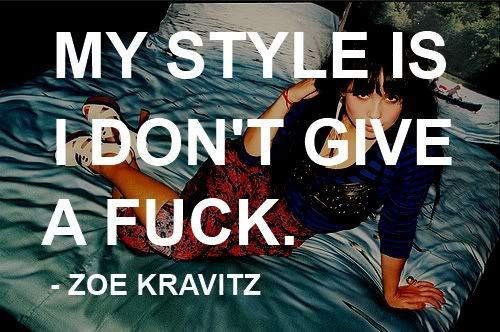 (image found via tumblr)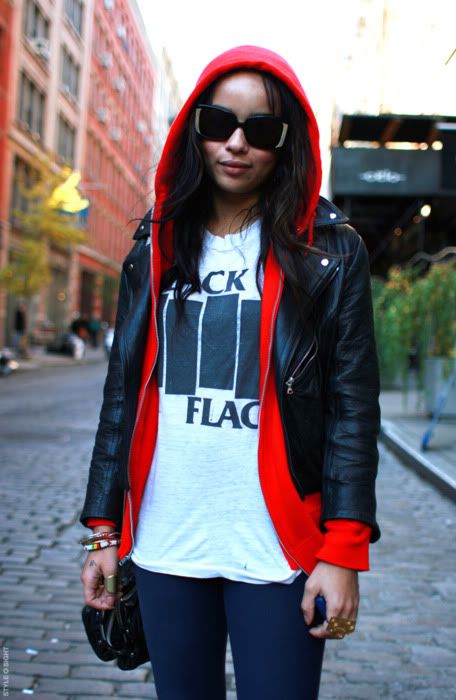 (image found via tumblr) I LOVE this look! (Except I'd have to have my bangs and a fun red lip) (red lipstick has also become my go to) Which is odd because I used to be terrified at the
thought
of red lips!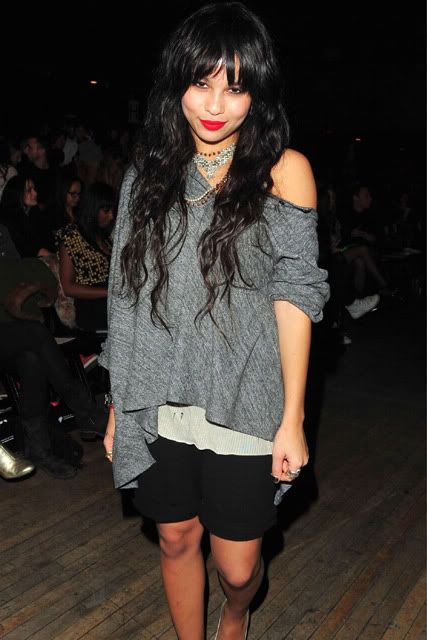 Here we go! I adore this look as well! The loose casual feel of the outfit it=s off set by the fantastic sexy red lipstick!!!
WORK IT!!!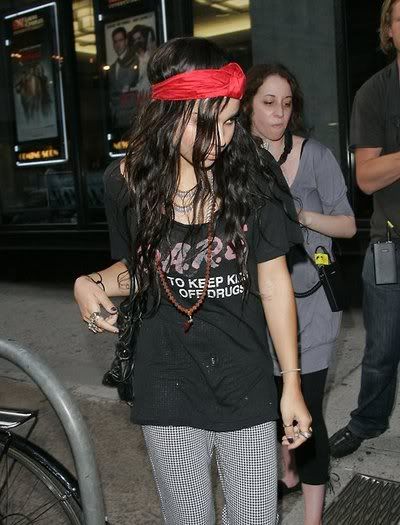 Loving the red turban and vintage D.A.R.E tee!Oh and the necklaces! Not so sure about the pants?
There ya have it,simple breezy,effortless,casual Zo Kravitz! I <3 your style!!
In my efforts to hunt down some chic pics of Miss Kravitz, I also discovered that she had(has?) a band called Elevator Fight. I didn't dig all the songs,I even found myself giggling at her attempts at some points in certain songs,but this song really stuck out( and I even find myself humming it from time to time). If all their other songs were similar to this they would surely be a summer go see band!
lovely song! Hope you all enjoy!
xoxo