So i know you probably are pretty grumpy with me and my little blog here! But know that I've been busy at school making beautiful things for beautiful grades!
The second part of our date was the most fun! For the longest time I've bugged Kevin about getting me the perfect cruiser bike. One day my dad heard my whining and told us that he still had my childhood bike and another bike in the garage, they weren't cruisers but they were bikes and they were free! So we decided to take them out for a spin.
A big question I had was , was the old saying true "You never forget how to ride a bike?!" After a few moments of contemplation....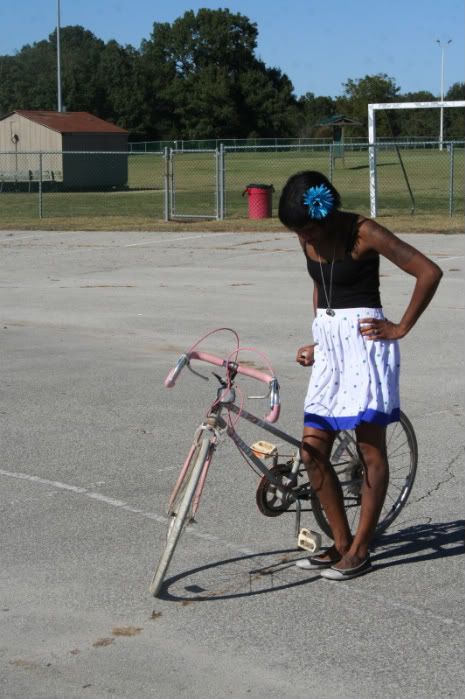 I took my chances, and lo and behold I still remembered! YAY!
Kevin wasn't too shabby either! He said he was more use to riding mountain bikes but the ten speed was neat too.
Zoe and Amelie also took their (pimpin') tricycle out for a spin. Amelie wasn't too happy (She just woke up) poor baby!!!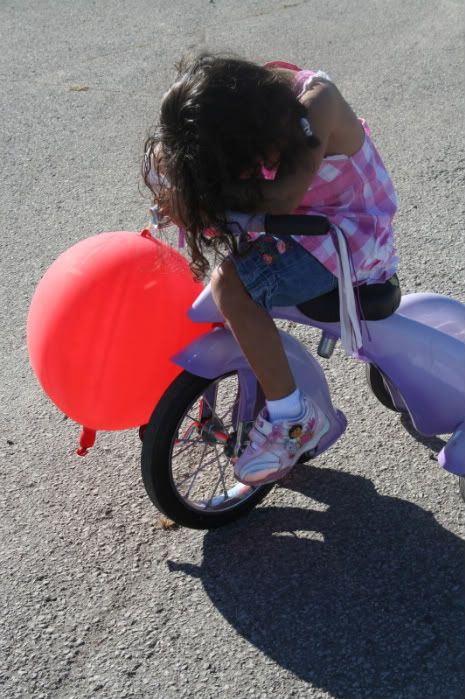 I am truly in love with the "art of bike riding"! I've been riding here and there when i have a rare spare moment, in fact all this talk about riding bikes is making me want to go for a quick spin around the neighborhood?!?!? I look forward to more fall bike riding dates with the Mr.
<3
xoxo