So I've been wanting to do this for awhile, and this week I finally decided I'd do it! A little house tour of our sweet little house.
The first thing you see upon entering our house...Keys,robots, shoes,and skateboards oh my!
This robot poster is from the children's company "The Land of Nod" I really like to incorporate children's design into our living space (since we have two rockin' little ladies in the house)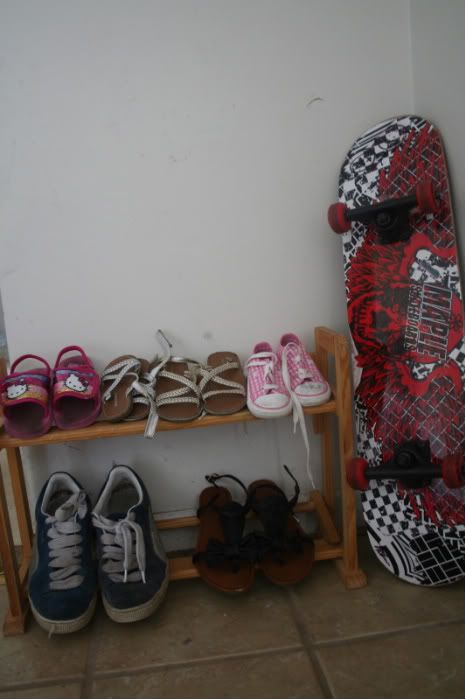 This is what you would see looking right in the door.We used to have a fish tank on top of the little black tanle but slowly our poor fishies passed away.So now I just use the table to hold my bubble gum machines,books,n such.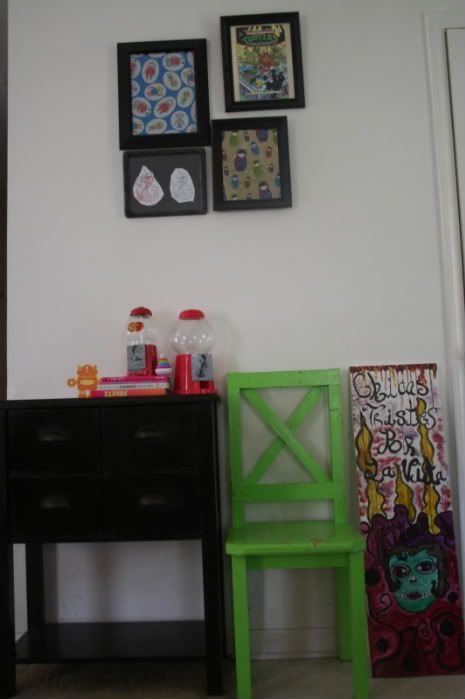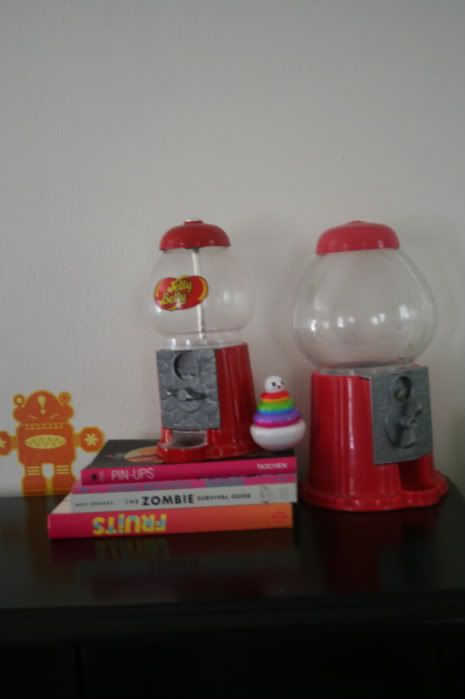 The pictures above the table are: robots,babushkas,Kevins Teenage Mutatnt Ninja Turtles comic from his childhood,and the stencils JBurd (my boss and tattoo artist) used to do my feet tattoos :)
Here's the main "chillin" space teehee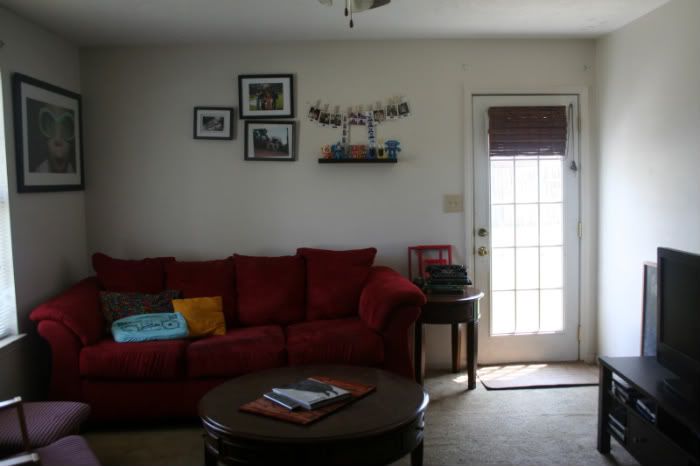 Shelf above the couch.Again I try to incorporate the childlike atmosphere in our home, with a bit of a pop art,nostalgic feel as well.
Side table with my vintage underwood standard portable type writer a top.
Super neat pillows.
Pictures i took a few years ago of Zoe and Amelie and had blown up.I actually want to replace Amelie's picture soon (since she is only two days old in that pic)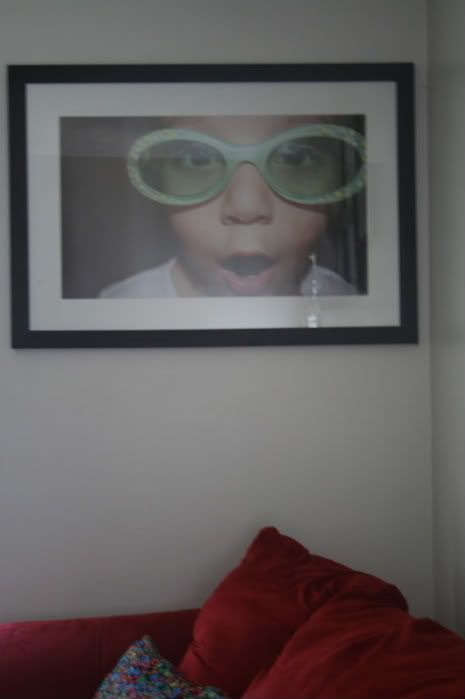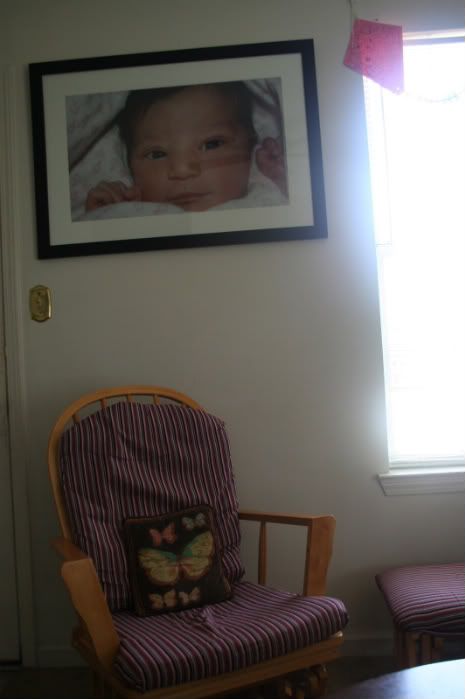 I recovered an ugly mint green rocker and foot stole my mom gave me as well. It used to have chocolate brown fabric with brightly colored circles all over it, but I recently changed it to the striped fabric.
Coffee table book my BFF gave me for my birthday a few months ago.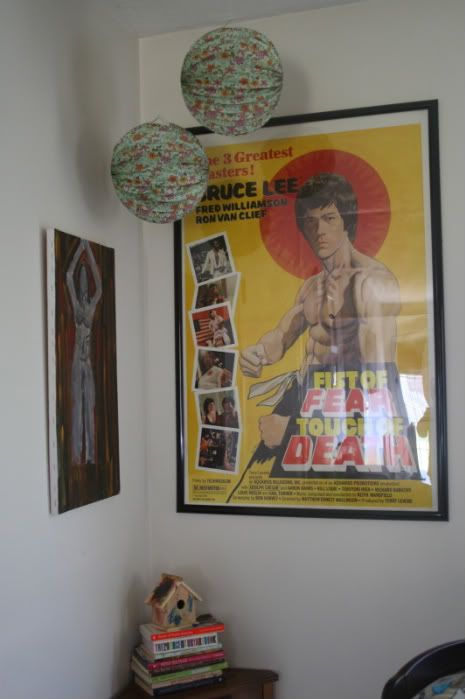 Vintage Bruce Lee Poster I got for Kevin for our anniversary last year. Its in the dining/kitchen area.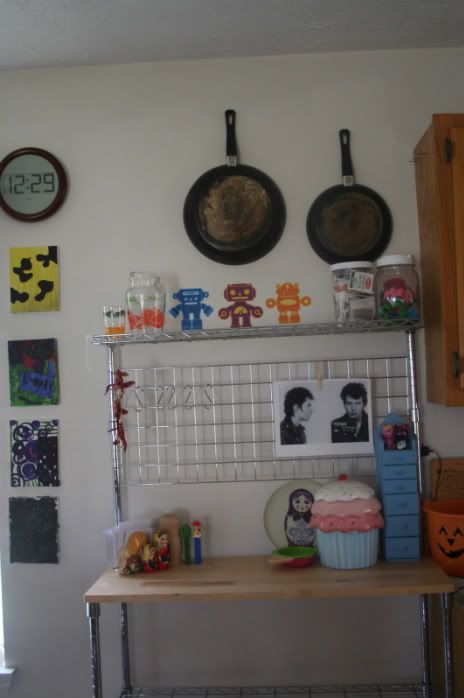 My little bakers rack in all its cluttered glory. (i love it lol) (all the littl;e paintings down the left side are family paintings we each did one) I LOVE to use kids art work in decorating too.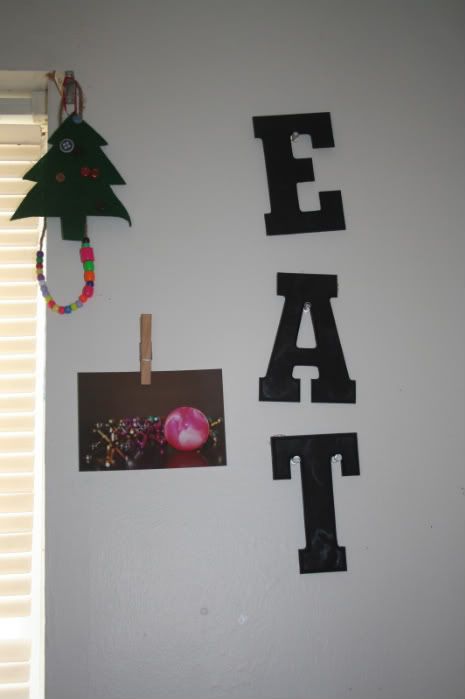 Cute decor in the kitchen
Pics on the side of the fridge i LOE these so fun :)
(the rest of the kitchen needs to be re-done so NO pics lol)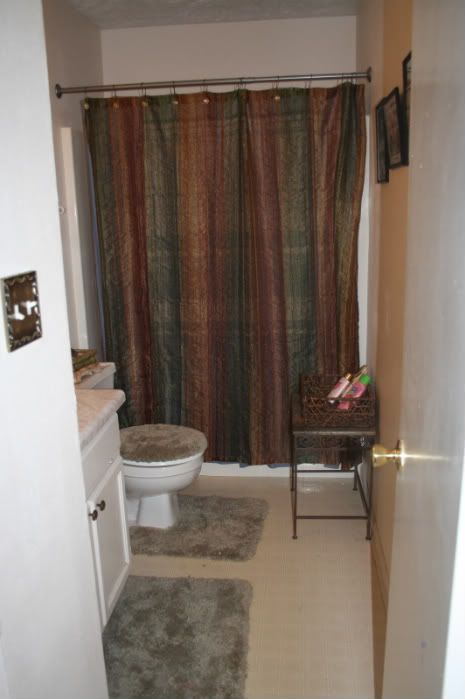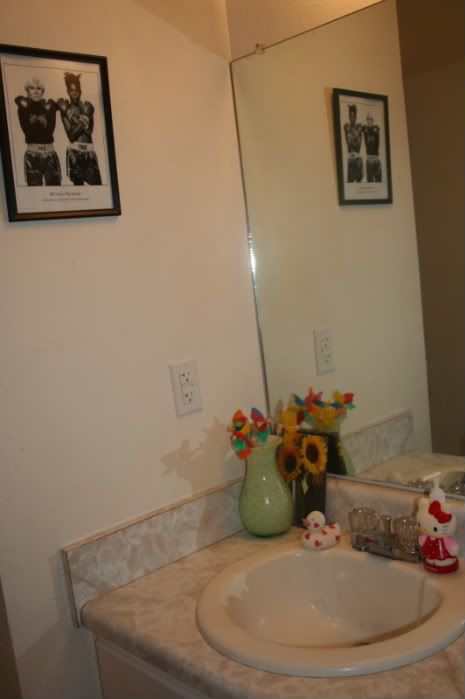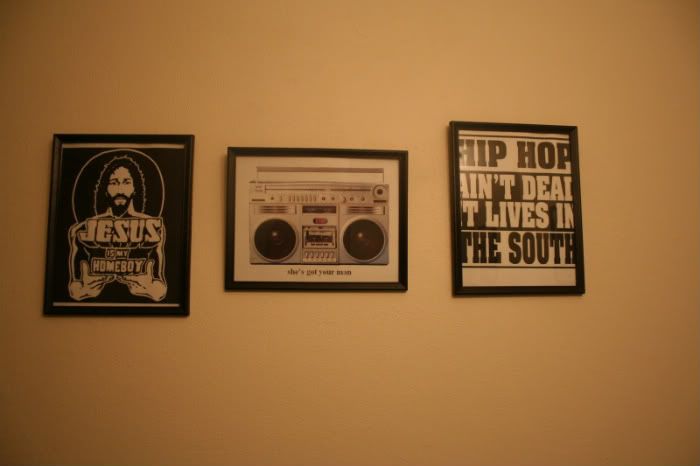 Potty room (as we like to call it) :) I love all the pics in the bathroom!
Zoe and Amelies little dwelling ( some of these pics are from the ohdeedoh.com room tour they had a few years ago.The girls room is the only room (besides the laundry room) that is actually another color except white.
Handmade and a few store bought birthday tutus.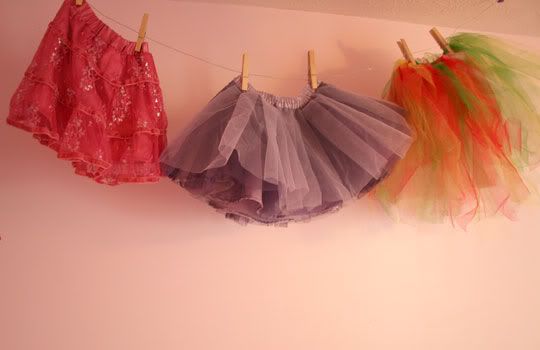 Chalk board door,Zoe and Amelie's first dresses,hopscotch rug....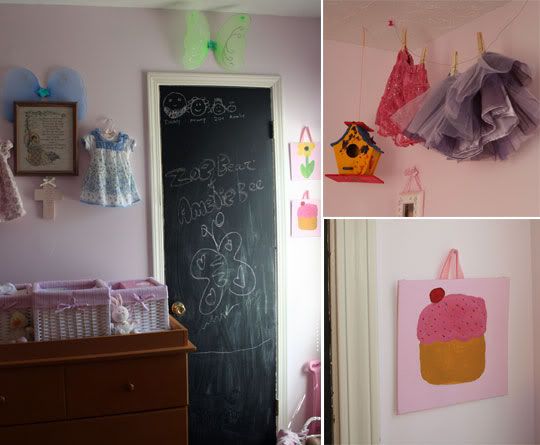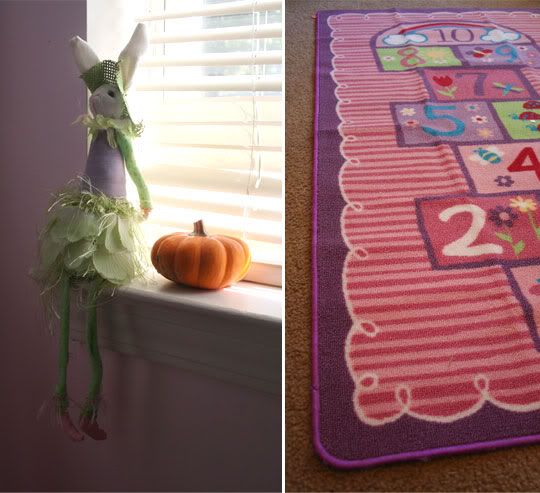 And lastly our bedroom.
This is actually an older picture.We now have my wedding corset and kevins wedding corsage framed above the bed, and some pillows I made etc.
That's all folks! I hope you enjoyed!
xoxo