Today a thunderstorm has FINALLY come about (Thank God!!) It's been 100 + degrees here ALL week!! Yesterday I'd had enough! I had to go to target to get Amelie some diapers and I really had no clue what to wear, so this is what I can up with to beat the heat...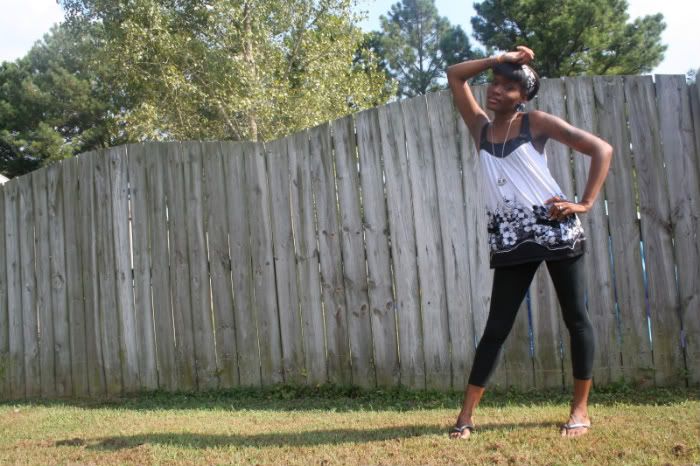 Super simple kept me cool in the insanely hot humid weather.
hair wrap-made by me
necklace-hot topic
tunic-macy's
leggings-target
sandals-hot tomato
Thats all the clothes I have to update for now. Short n sweet.
xoxo