Yesterday was a very neat day indeed. The Mr. and I had to trek down the highway to go to my school (*squeel!!!!*) We were scheduled for a private tour and we had to tie up some lose ends with the financial department.
But before we could hit the road we had to stock up on proper snack of course!
An hour later after many laughs courtesy of XM satellite comedy stations, we arrived in Memphis.
However, once in the proximity of where we needed to be, I decided I should use the iphone map app (improperly) on my phone.Needless to say we made a place we knew the location of ,all confusing and got "lost" , we were'nt 100% lost, we simply turned around (put away all electronic devices and a few minutes later we were back on track)
Yay!
From then we just followed all the cute signs until we arrived at our final destination.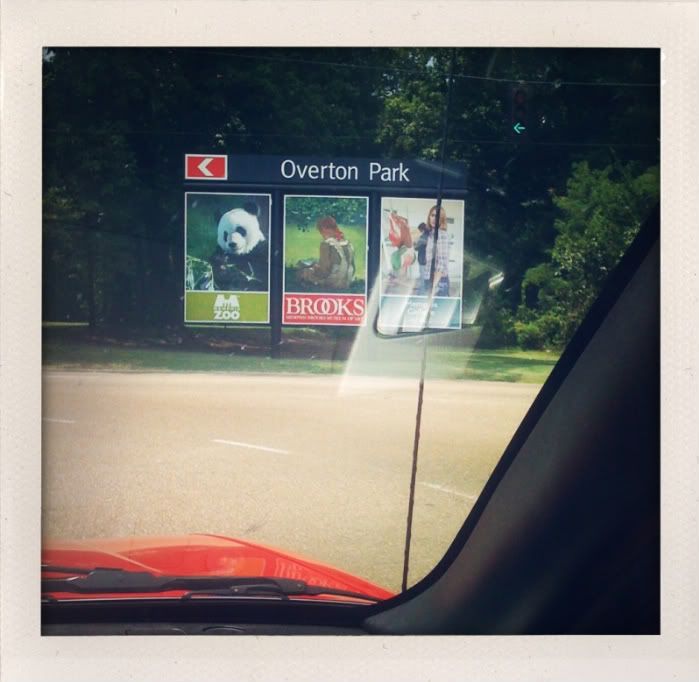 After talking over some financial things,signing papers,and getting my super awesome school shirt, we got to ride in an awesome van to go tour the school.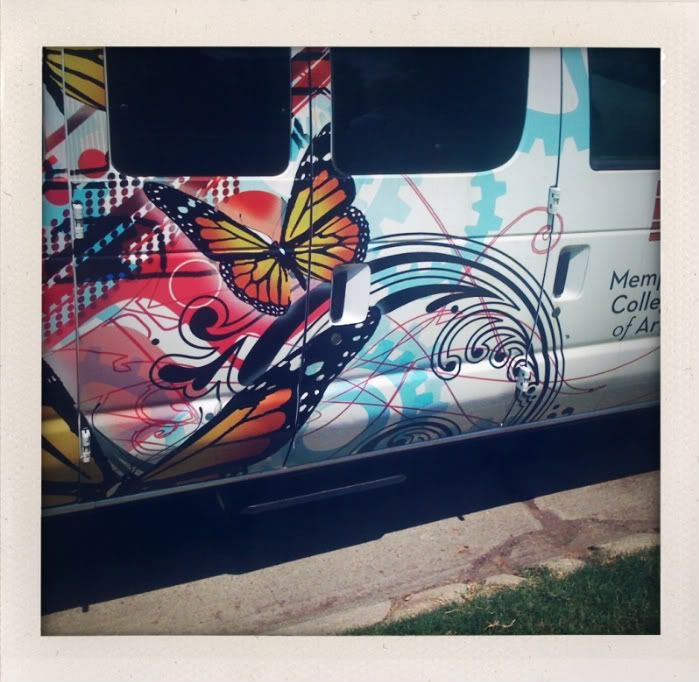 Ha ha neat huh?
Memphis College of Art in all its artistic glory! Yay!!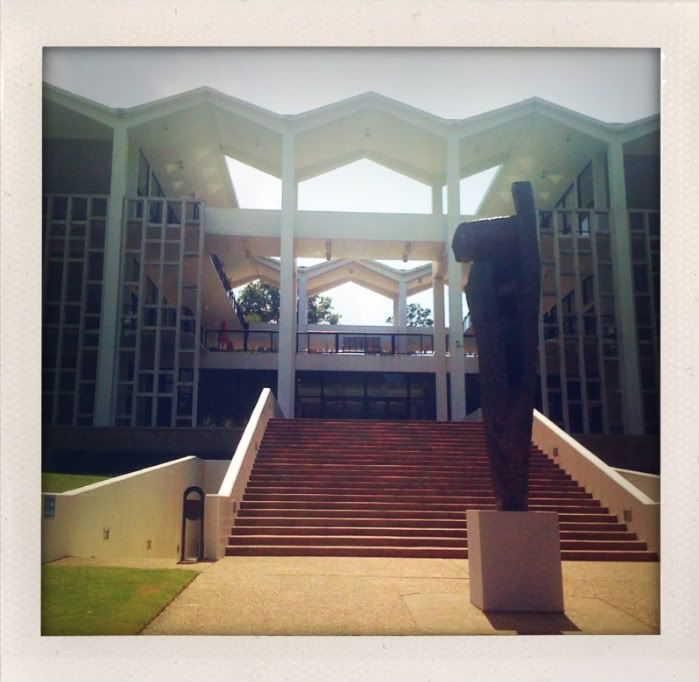 Once inside the school I was overwhelmed (in a good way) at all the amazing programs offered and all the SPACE students get to work in. I was also very excited to learn that students can take one elective per semester which can be anything from,jewelry making, to welding!! EEEP be STILL my heart!
And of course I was inspired by all the neat art that was left around (most things were moved out since it's summer break)
After we were done with the tour and the lovely lady who gave us the tour and myself had fully discussed her super cute urban outfitters sandals,it was time to eat.We went to one of my favorite places in Memphis,The Memphis Pizza Cafe.
It's a very small cute little place i was introduced to years ago by a friend. The atmosphere is very fun and homey and they have super amazing pizza!
After devouring our ENTRE pizza!!!! We were two happy campers and we headed out to hit the road back home.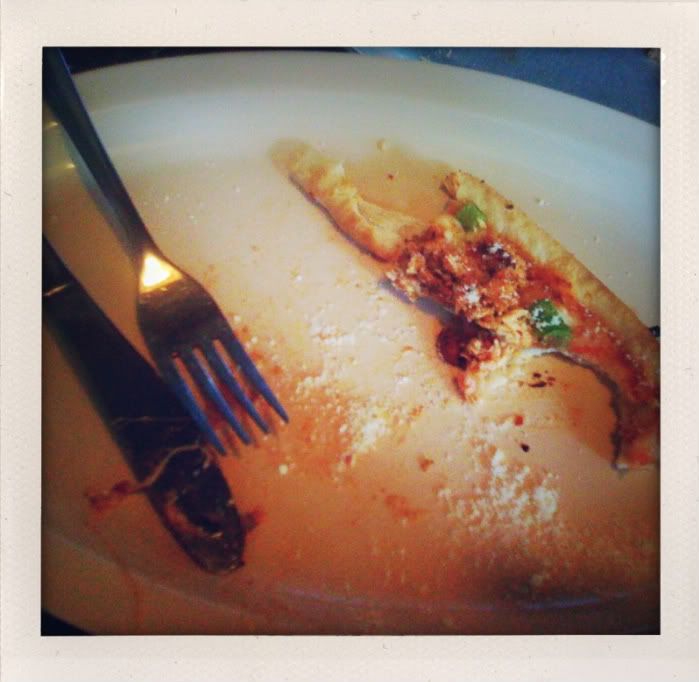 However, we decided to make a quick stop at the mall and I ended up getting a cute dress from Charlotte Russe. All in all it was a very good day, it was nice to get to spend time with Kevin without the tiny tots around.I can NOT wait to start school in a few weeks.I know the drive will be tedious but the end reward is totally worth it!
Three cheers for more artful adventures of love and creativity!!!
xoxo