Since I haven't updated regularly I guess I'll do a quick little outfit update (I've had some cuties!!)
Last Fridays dress:)
(I seriously think this may be my favorite new dress! It was a gift from my mom and I can not wait to wear it again)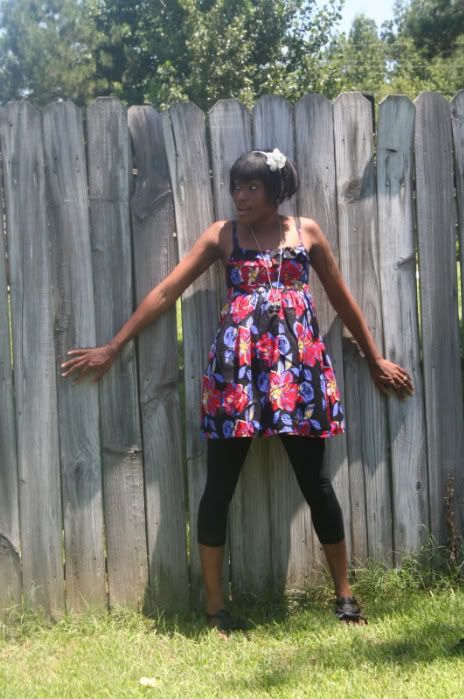 Such pretty colors!!!
Ok heres the run down:
Dress-target
leggings-f21
headband-target
sandals-rainbow
owl necklace-hot topic
This dress is from last hmmm Monday?It was also a gift from my dear mother:)
And I must admit I love it lots and lots too!
(Kevin takes most of these outfit pics too (the ones that look good) i think he does good:)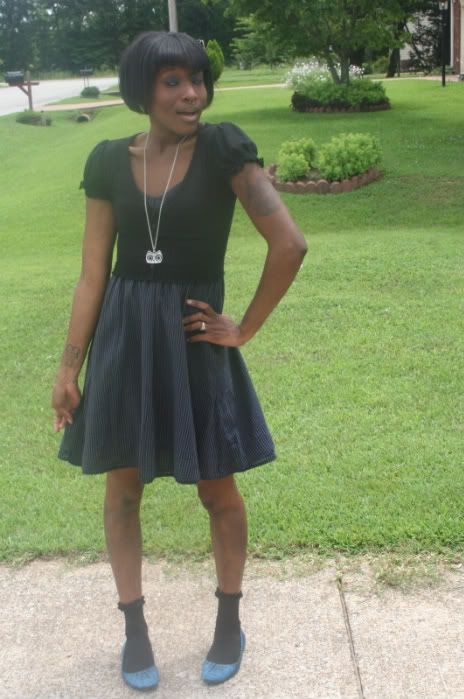 I was a bit hesitant to wear the socks (i looked REALY funny whenever I looked down) But I think it turned out nicely :)
details:
Dress-converse
belt-rainbow
leggings-f21 or target?
ruffle socks-macys
flats-urban outfitters
zipper rose hair clip-made by my best friend conchata
necklace-hot topic
sunglasses-hot topic
shrug-rainbow
This next outfit was fun,I didnt intend to wear the purple (zebra print!!! leggings but I had no clean black ones and it somehow worked, although my mom said she thought it looked a bit too tight...thanks mom ;)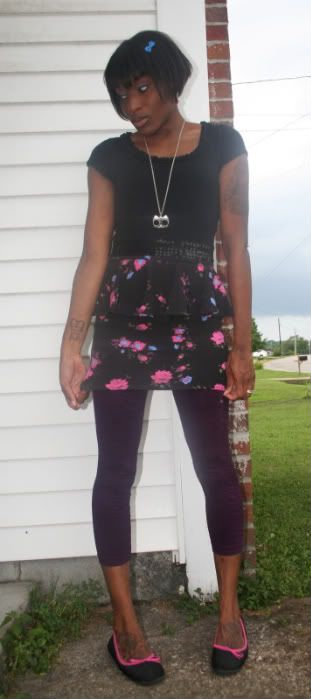 Close up of the fats:)
info:
dress: idk (very old)
leggings: macys
shoes: claires
belt: rainbow
necklace: hot topic
bow: mine from childhood
This is my cheap outfit!!! (i quickly took the crappy pic before rushing off to work btw)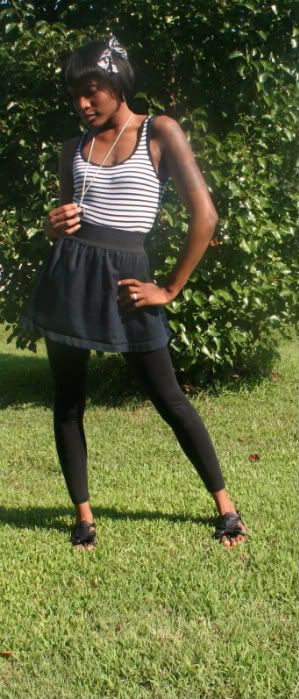 shirt= wal mart lol
skirt= wal mart lol
leggings f21
sandals= rainbow
bow=hand made by me for little. a.korn designs
necklace= hot topic
And the last one of the bunch. I wore this to lunch with my parents and aunt the other Sunday. ( I think next time I wear it I want to wear it with a little black vest?)
Close up of the felt rose:)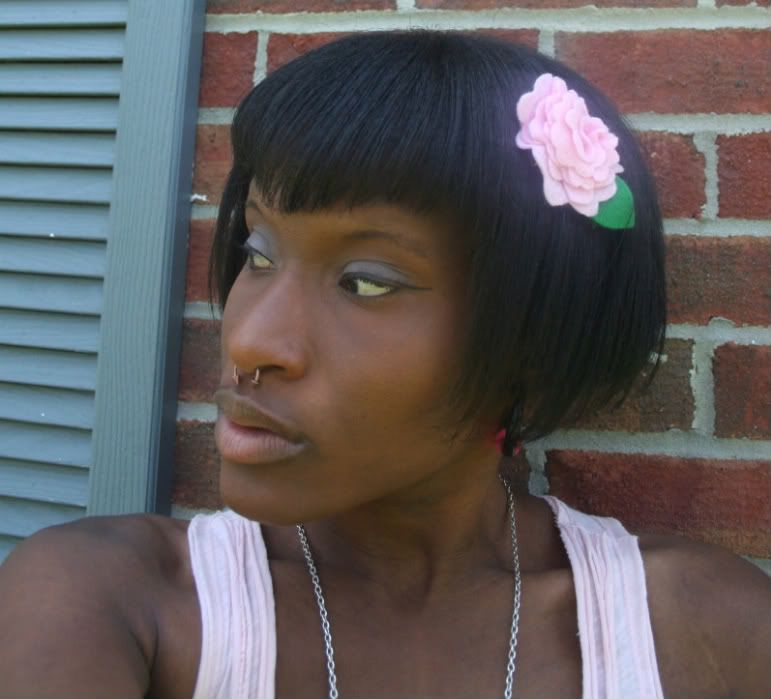 outfit info:
dress:hot topic
belt: rainbow
leggings:target
sandals: hot tomato
necklace: hot topic
flower: handmade by me for little a.korn designs
Okie dokie! Thats's all folks! I hope this didnt bore you to death!!!
xoxo