First of al I want to say
HI!!!
to all my new followers!!! And that im so excited about everyone signing up for the cute little giveaway(which ends tomorrow at noon!!!) Oh what lucky gal will win!??!!?!
Ok now onto the Fourth of July pics.:)I must explain why I haven't been updating and why this post is sooo late. This past week I worked every day of the week!! (EEEP!!!) Back and forth between the tattoo shop and at the store I was tired!! (Mix that with two little girls that have swimming lessons, ballet classes, etc, I had no time to even sit in front of my poor Mac) Oh and let me not forget the call I got from the Art College telling me my portfolio cd was not working properly and my scramble to get all the pieces emailed as soon as I could!! So yes I have had a very busy week!!!(To say the least) But now things are slowing down,I even got to have three of my best friends over Friday, which was a huge treat because I haven't seen them all at once in so long:(
(I have a few pics from that night I'll have to post soon)
Ok here's the re-cap of our fourth...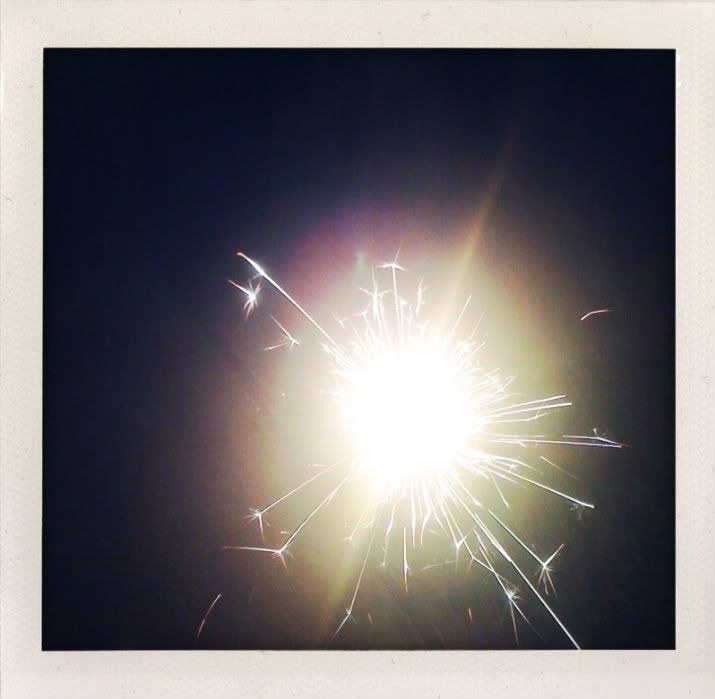 Our day got started a little late because I had to work at the store and Kevin I both had some insane car trouble.But once all that was put aside,we all met over my parents house to stuff our faces with my dads super yummy BBQ.Zoe and Amelie (of course) wore cute matching red, white, and bluse dresses. And were thrilled to bits about promises of root beer floats,cookies,and firework action!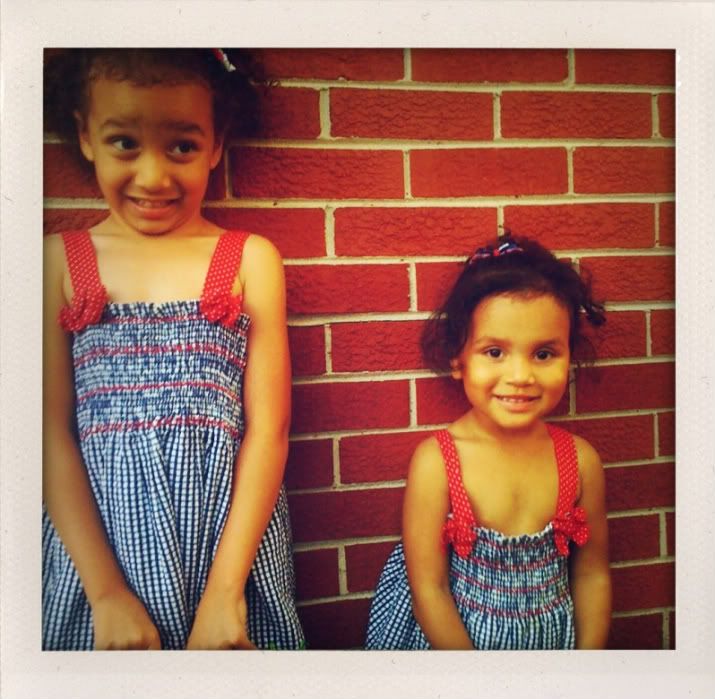 Once I had properly over eaten :) We took the party put fun for some pre fireworks, poppers and party popper action with my cousin Doug :)
Kevin and my cousin Doug (dont you just love his hair?!)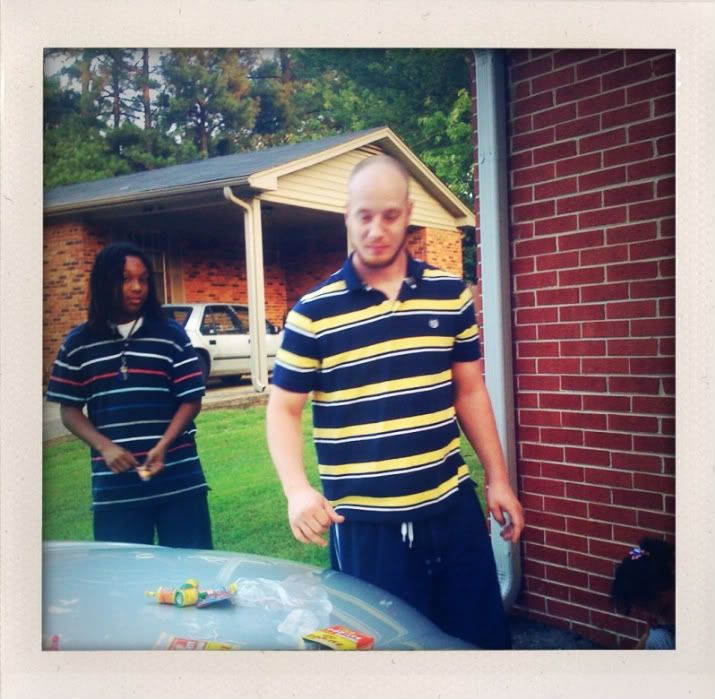 The aftermath of the party popper action! (very pretty)
I felt bad about all the mess and spent a good ten to fifteen minutes cleaning up my moms driveway.
After I got done (everyone else left me and went to the backyard! oh the lovely life of a mom right?!) we started to set up for our bundle of fireworks:)
(thats my mommy and daddy awwwe)
Once it was dark enough we started....blowing stuff up!! :) I actually had more fun with the sparklers:)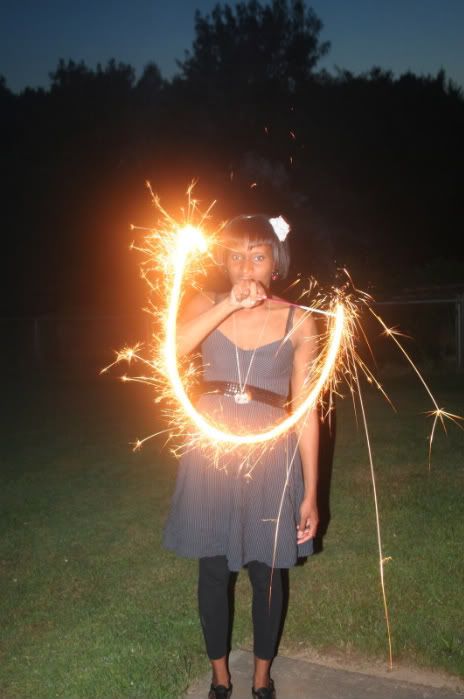 Zoe was a fan as well:)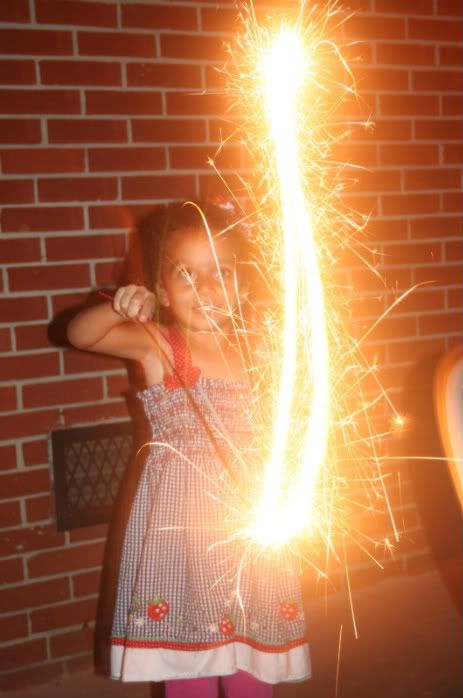 I even saved a bunch of sparklers for future pictures :)
Once we put on our super awesome firework display it was time for root beer floats and cookies:)
By that time we were all exhausted! As usually it was a fun Fourth of July we were all happy stuffed and proud to be Americans!!
I hope you all had a great holiday too!
xoxo