This is the outfit I wore Monday to take the girls to the art museum.
I'd wanted to wear this outfit for awhile but was iffy on the color combo.I finally decided to wear it and I am simply in LOVE with the color combination!
I think next time i'll wear plain black flats instead of the ones i decided on. But all in all I think it worked :) Kinda makes me wish it were Fall because of the color of the shirt though!?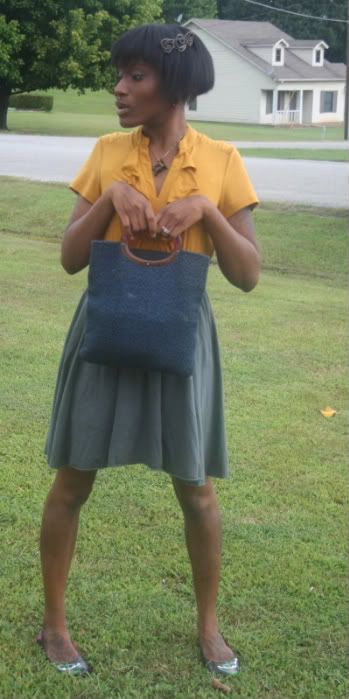 Details:
top-kohl's
skirt-american apparel
bag-thrifted
shoes-hot topic
hair clip-handmade by friend
necklace-handmade by me for little a.korn designs
Thats all folks!!
xoxo