So today I got a grand idea to make a monster doll similar to the painting I made a few weeks back (you can see it
by clicking here!!!
)
So I got my supplies together and started working..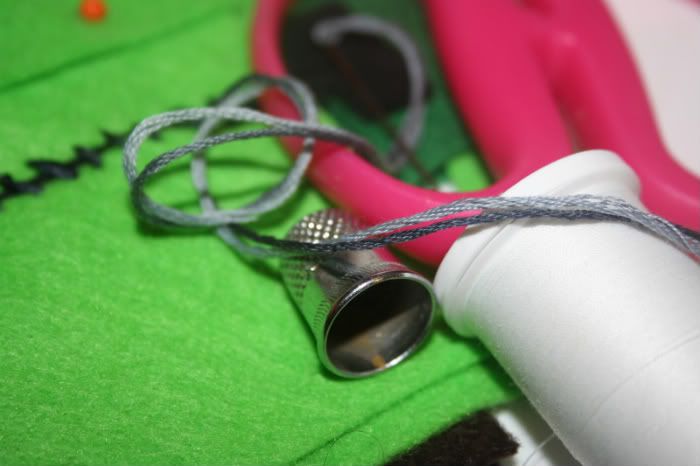 Today is a very rainy gloomy day,perfect in my opinion,for creating a MONSTER muhahahaha! (that was my creepy Dr. Frankenstein laugh by the way!)
It feels REALLY good to get my craft supplies out again!I'm sure everyone has noticed the lack of craft inspired posts here lately.I've just been a bit overwhelmed with things and I needed to take a mini break from things for a bit,but my mind is a flutter with so many new ideas to create it's looking good!
So here's the little guys face, along with some more yummy craft goodies.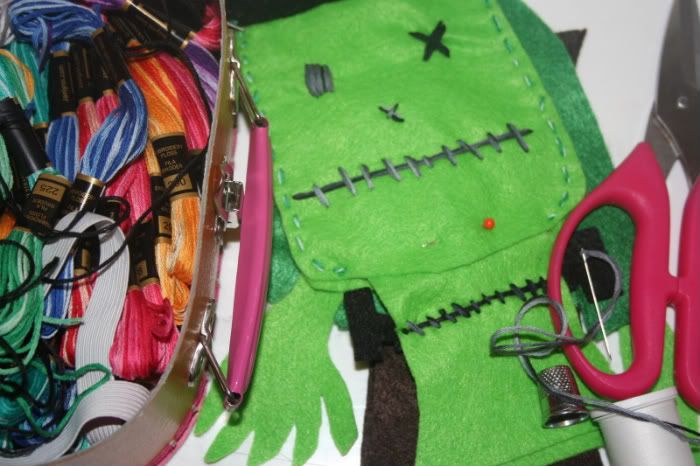 I'm not sure what his name is yet ,but I'm sure once he's all sewn together and stuffed I'll know it!!
Have a great day!(Im off to sew some more!!!!muhahah (eep there's that laugh again!!)
xoxo