The other night I painted this ...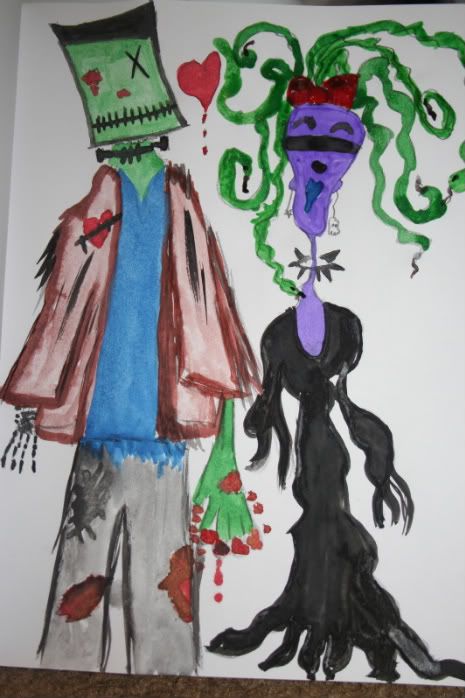 Oh so sweet! Im really in love with the mr. monster there !!
More details...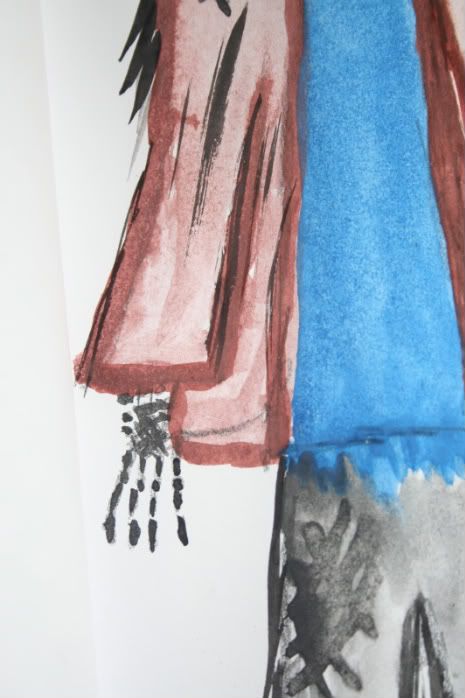 And his creepy little lover...
Ive been painting a lot more lately.But tonight I have my first class of the new semester and then I go to work at the store for a few hours.Back to business folks! Speaking of business,Im going to start making a few things for my poor horribly neglected Little A.korn Designs.Valentines day is approaching and lots of sweet girls and ladies shall need pretty accessories! More on that soon...
Have a great day!