So my intentions were to sew the girls a little felt christmas tree advent calendar,but alas,school final studying,and other school stuff,as well as lots of awesome tu-tu orders and making more bows,and lets face it,over all day to day life,kept me from finishing that project.BUT i still wanted the girls to have a fun advent calendar,so I went to the craft store and got some fun Christmas paper and proceeded to make them a paper chain advent calendar,here's what I came up with...
I used my beloved cricut cutter to cut out all the little numbers.
We decided to hang it on the wall next to the calendar.
This is the "activity" for yesterday.
Tonight we are supposed to "drink hot coa coa with marshmallows and candy canes together" Zoe was very excited about this one she loves candy canes...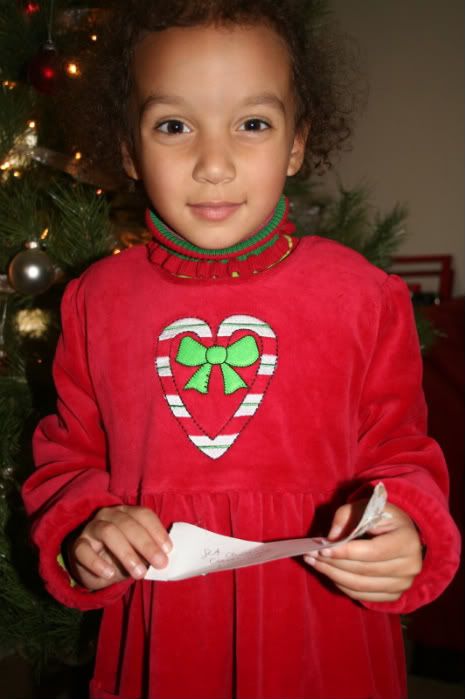 Have a good day!! I'll leave you with another of my favorite Christmas songs...:)
song starts about 1:11