I made some cupcakes to relax my crazy mind today...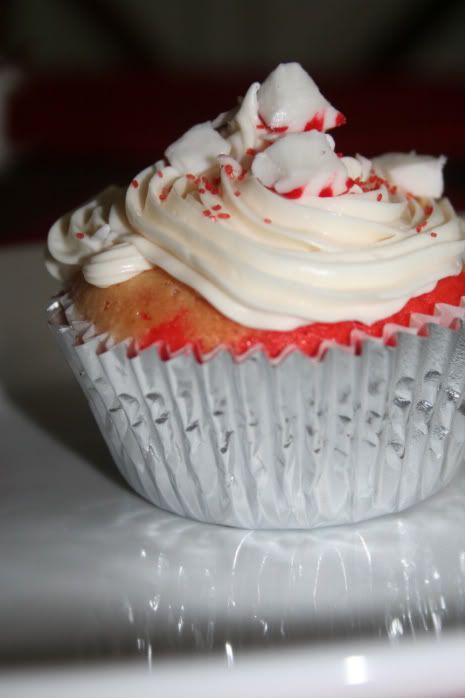 I colored some of the cupcake batter red to make red and white "candy cane cakes"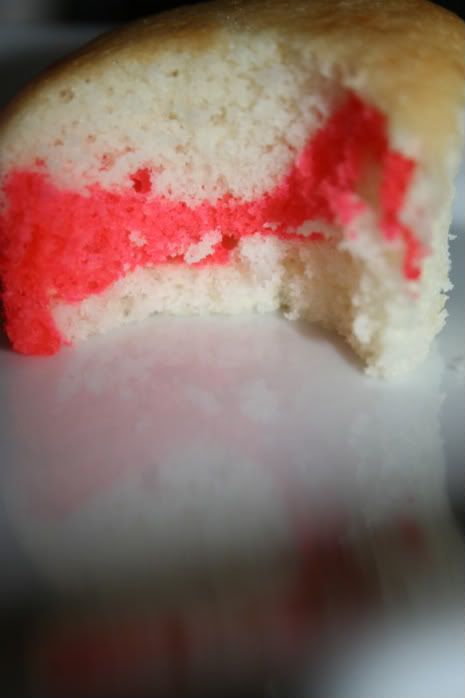 Then I frosted them and added crushed peppermints to the top...
I think we will leave some of these for santa instead of cookies this year ;)
cupcakes anyone?!
In Little A.korn Designs news, I got a very unexpected call today from The Neely House asking that I keep my booth for 2010 at a very special rate...I am OVER.THE.MOON with excitement God just keeps blessing my creative endeavors ,even if I really don't feel like I deserve so much...? I am truly thankful and feel so very blessed and excited for new things to come.
todays to do list includes:
*making cotton ball snowmen
*making salt dough ornaments
*wrapping the last of the gifts
*baking homemade brownies
I hope you are all having a very wonderful Holiday season,and I hope Christmas eve finds you joyus and happy.
xoxo