I have been cutting many ,many glorious paper snowflakes...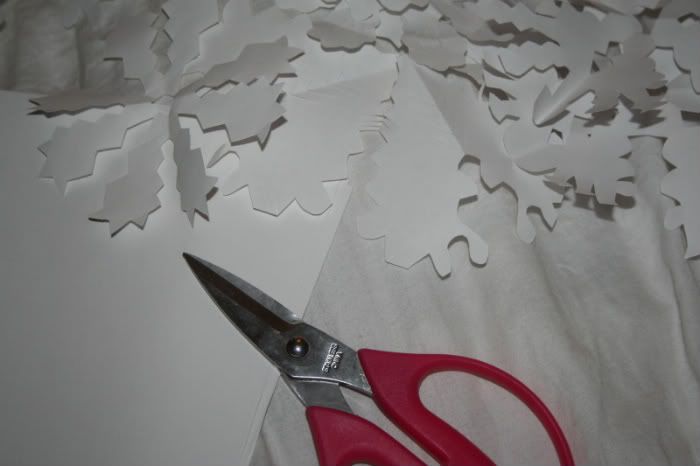 I think I'm doing a pretty grand job!!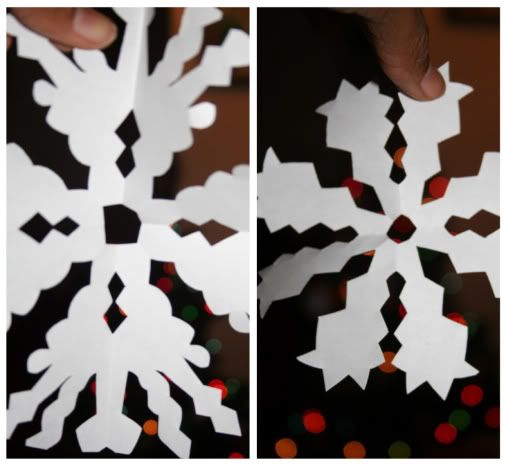 I have always read about people not being able to stop cutting out paper snowflakes once they start...now, I fully understand! I even think I had dreams about snowflake cutting last night!But of course sleeping under a ton of them,might be causing thoughts of paper crafting to invade my dreams...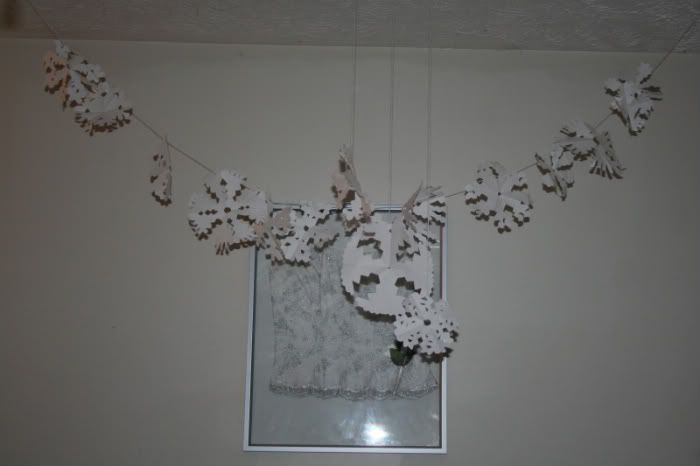 The snowflake garland was on the head board but I figured Amelie would rip it down,so I moved it to the ceiling.
I am in the process of adding lots more,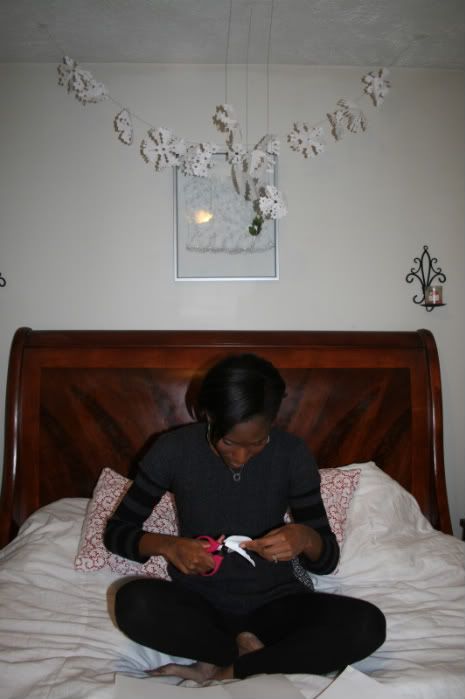 I can't seem to stop!!
Such a beautiful blizzard of (paper) snow!!!!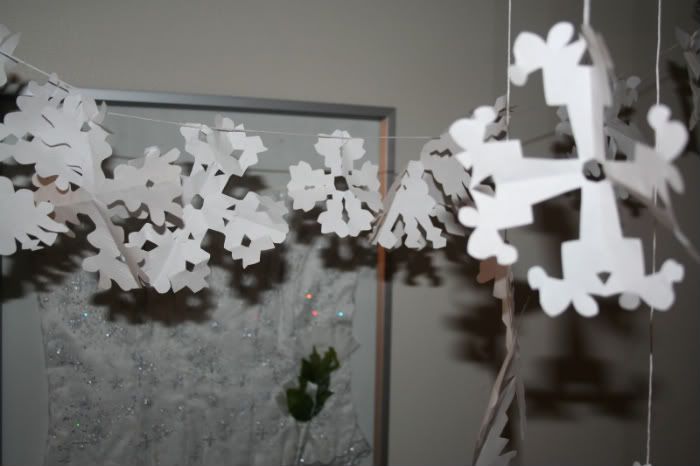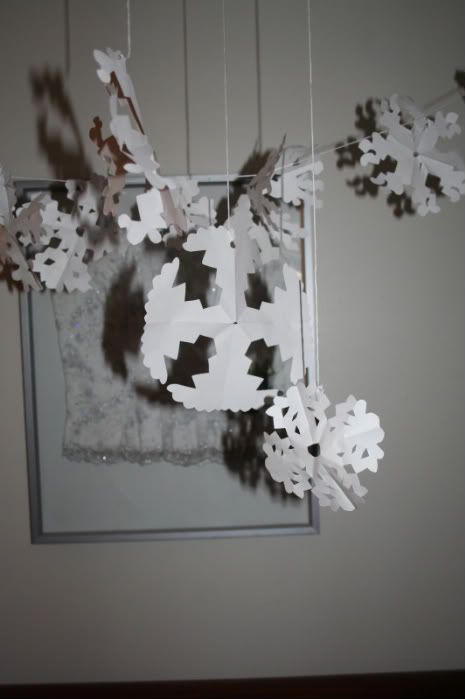 Hope everyone is having a happy Monday! And trust me when I say,if your day is yucky ,get some paper and cut some paper snowflakes,and all the yuckies will float away!
<3