Zoe's school is having their Christmas party next Tuesday and I am in charge of making 4 table center pieces. As soon as I saw this idea I got excited and knew this is what I wanted to do!
what you will need to make your own:
Christmas Peppermint Tree:
1. Styrofoam tree shape
these can be found at your local craft store.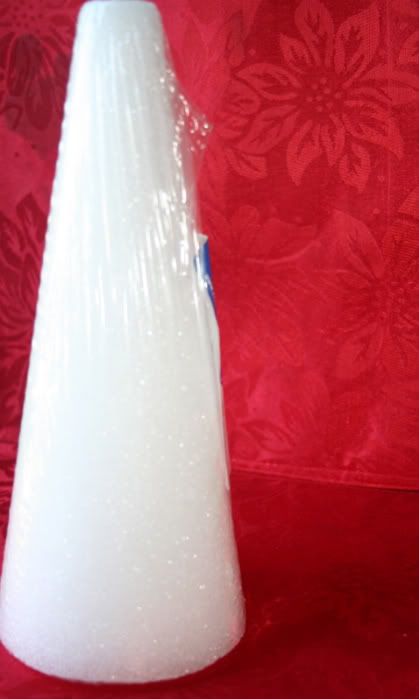 2. Peppermint candies
3.Hot Glue Gun
Now all you need to do is start gluing your candies to the styrofoam.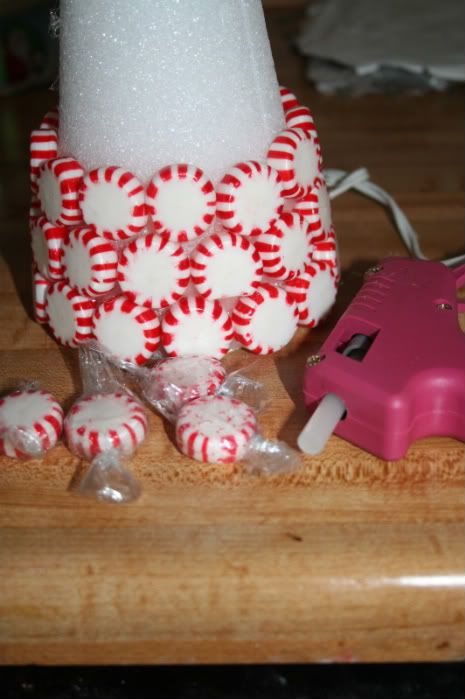 Start at the base and work your way up.
When you are done, your tree will look like this: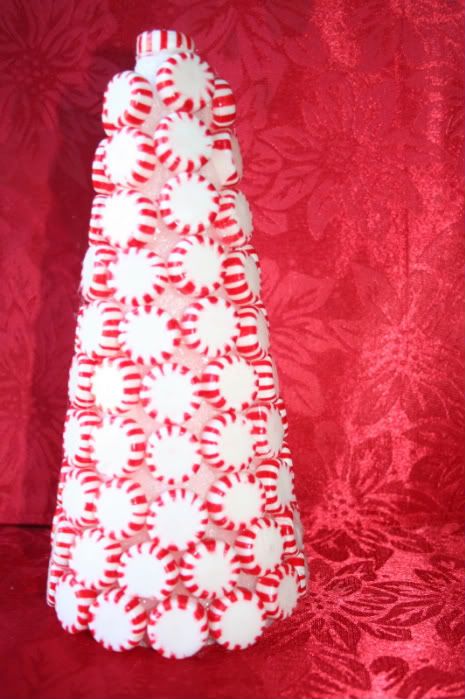 Since I am using these as table decorations,I added some garland and then added some ribbon,flowers etc,and viola!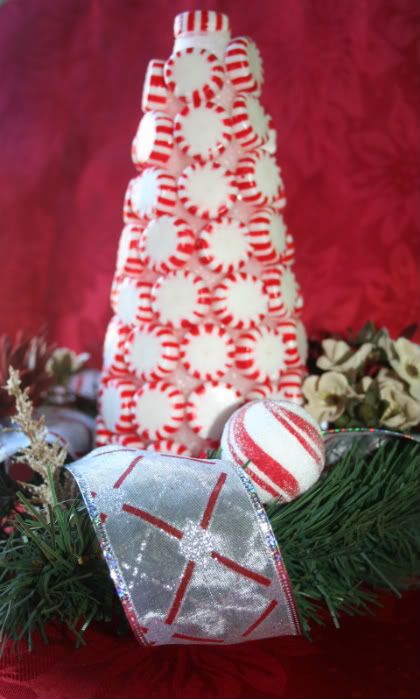 One pretty,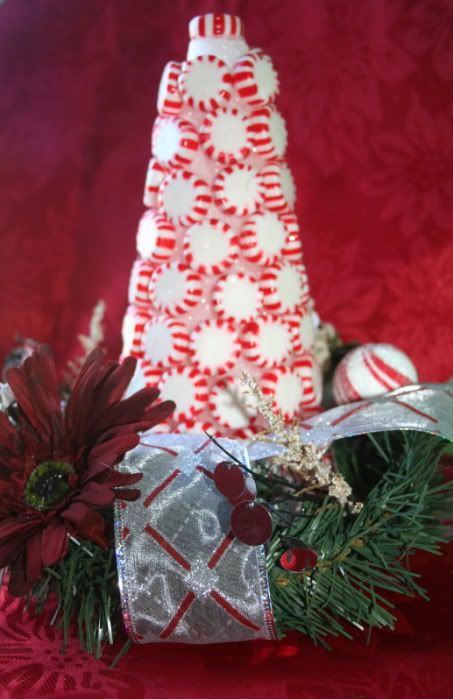 fun,quick and easy ,Christmas table centerpiece!!!
Have fun!!!