Friday Zoe and Amelie looked on while i made this wreath...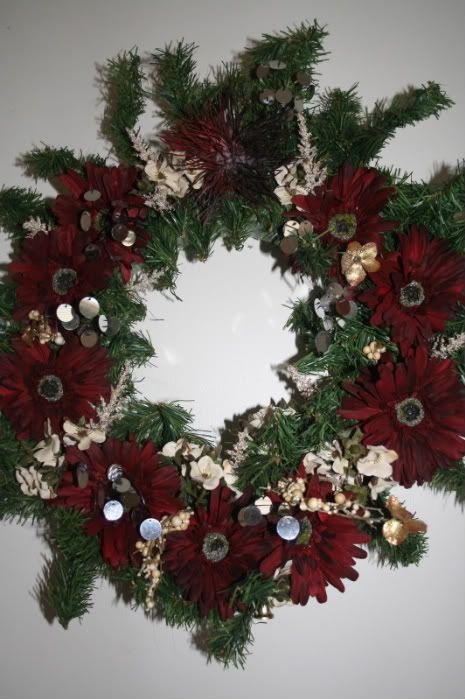 So pretty!
The colors I've decided to use to decorate this year are red,white,and silver...BUT I over heard a lady talking the other day about lime green ornaments....oh....maybe next year,I'll do lime green silver and pink.....:)I want to make a felt wreath and a tinsel wreath at some point too.And I saw on HGTV yesterday how to make a square wreath!! I may try that as well. Im so excited about decorations this year. Something about Christmas decorations just makes me so giddy!! Have a good Sunday!
We are about to get ready for church.