Yesterday. I learned that
I am very awesome.
Here is my ROCKING booth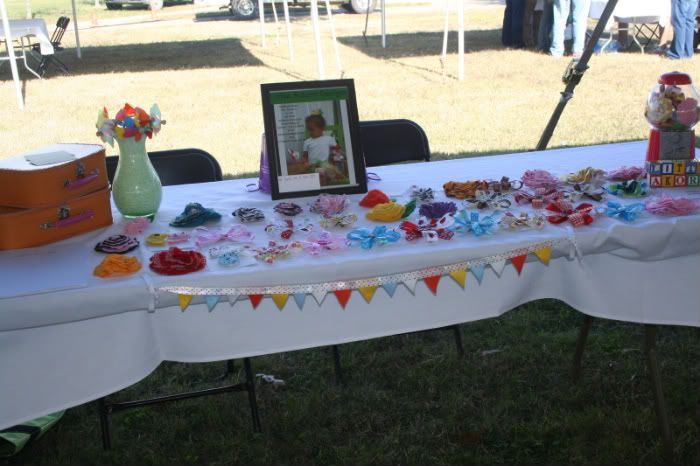 i definitely had
THE BEST
set up there.
Sadly I didnt do anywhere near as well as I thought I would.I will not go into all the details (because this is my blog and I want it to be a happy ,fun,creative,colorful,positive space!,but here are some bits and pieces from my awesome set up.
I have started making a few tu-tus to bring to the neely house Christmas cottage,however I'm not sure if they will be the ones I actually have for sale.I also made little order forms so that I can custom make each tu-tu.I think this may work better,and am very excited to finish my work and bring it all down to my booth.
Here's a close up of all the awesomeness...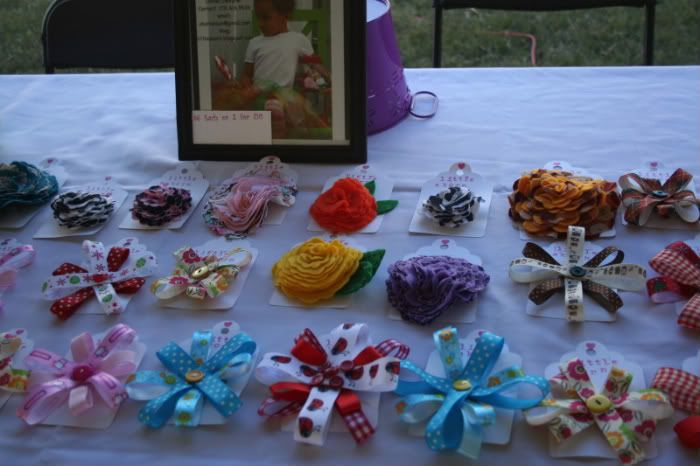 This experience was bitter sweet,like I said I didn't do the business I thought I would,but on the same hand, I achieved a goal from my list of goals for myself this year.This has only made me want this oh so much more,I might re-open my etsy,or even get Kevin to help me on getting a website running.I know my stuff is awesome,I also know that it is different and people don't embrace difference right away,but I predict that this time next year I will be rocking the sells and laughing at the pure silliness of yesterday :)
Anyway one more pic....
To make myself feel better,i have started cleaning up and re-organizing my craft studio space and making it happy once again(it was very cluttered and chaotic after the past week)
I have also been working on a few new ideas for dear little a.korn designs...here's a peek for now...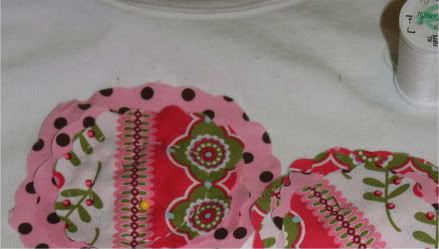 Yesterday I also took my poor broken sewing machine in to get fixed,if it can not be saved Kevin has promised to get a new one for me :) (I'm sure this will qualify as an early Christmas gift) Im excited to start on the new ideas I have. The little A.korn train shall not be stoped :) YAY!!!Hope everyone is having a great weekend!!