The other day I promised the girls that they could play in the (TON of leaves that have accumulated in our side yard,it started to get dark,and I still hadn't taken them out,so...I let them go out in the late after noon to play in leaves?! lol They still had fun,even though it was getting dark.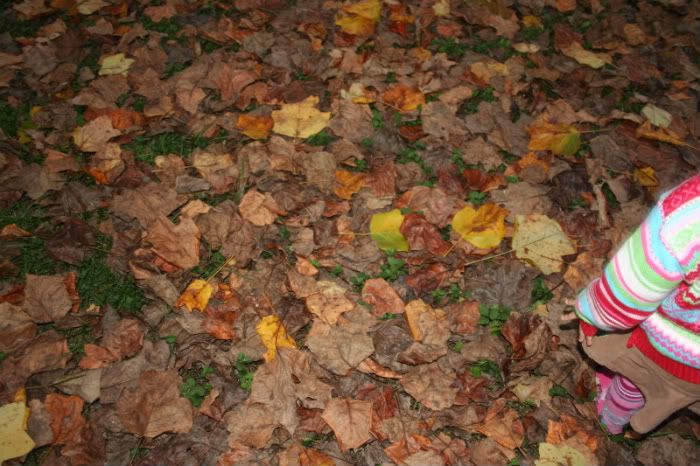 Little Amelie all bundled up!! Isn't her outfit the cutest?!She is wearing Zoe's old skirt and tights I have always loved that little outfit!!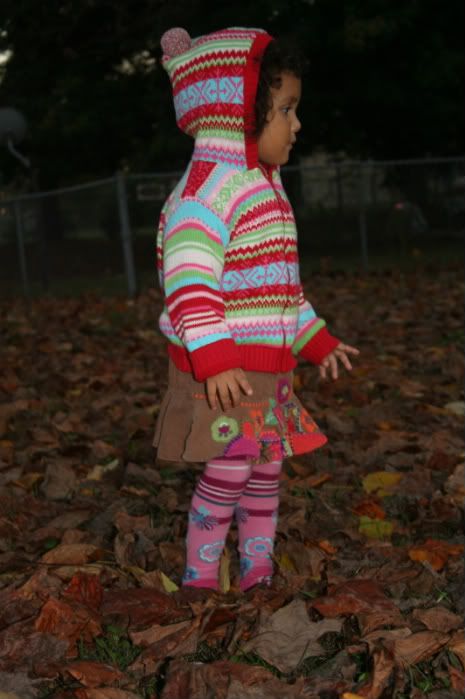 Zoe swinging in near darkness ha!!
Such gorgeous colors,I have truly been amazed at some of the gorgeous trees I've been seeing around town.I want to be a little squirrel and collect lots of lovely piles of leaves!!
So happy it's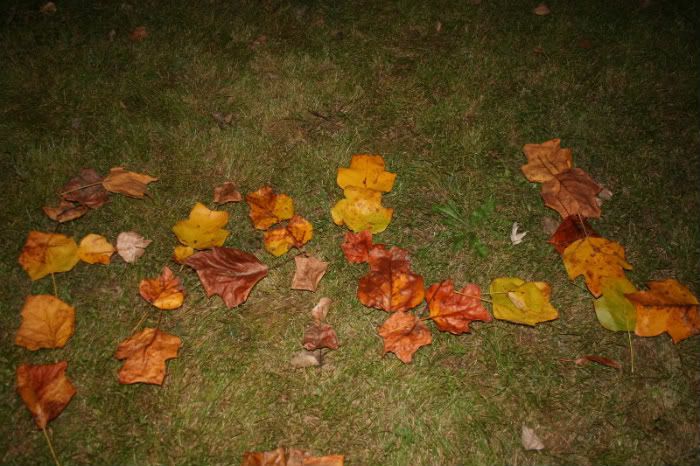 "FALL" (can you see it in the leaves?!)
I hope you all are enjoying your fall days! We are warding off sickness in both the girls(although it doesnt seem to be working too good) WE have had doctor calls and visits for both girls in the past few days.I have a list a mile long of things to do,and I am having day dreams abut Christmas decor!!!Have a good Wednesday Little A.korn readers!!