The girls and I took two trips to two fabric stores today,in search of tulle and girly fabric stacks.
There is always so much inspiration at the fabric store!!Happy splashes of color were greeting us at every turn!!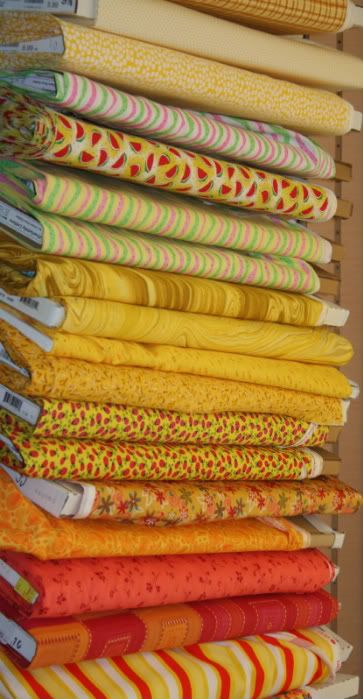 I could really spend all day in the fabric store!I am so drawn to all the color and pattern,and I seem to favor circle patterns the most(the same holds true when i am in scrapbook stores,I have TONS of circle pattern paper in my collection)
Zoe decided that she needed to work on a sewing project as well,and before I knew it had gathered several fat stacks of fabric!!!I made her find where she discovered them all and put them back(I think I caught the shop owner frowning out of the corner of my eye lol)But I really liked their selection,so she will have to get used to seeing us!!haha!
GUSH! aren't these thread so pretty!! I will take one of each please lol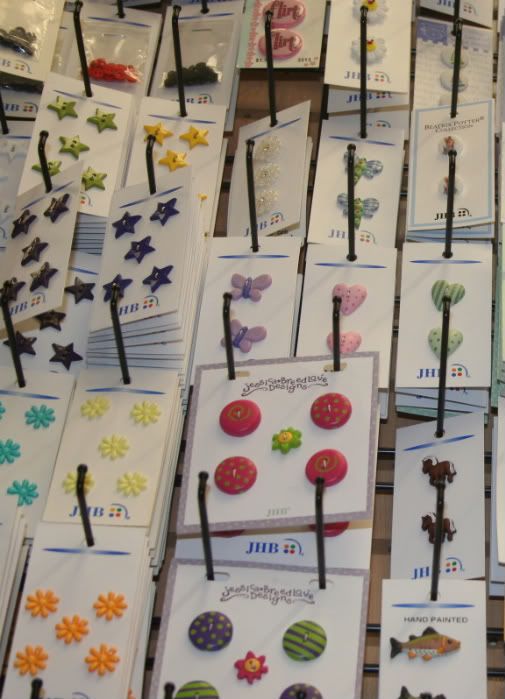 I am also a bit of a button junkie,but I restrained myself and didn't buy any of these cuties today.I opted for these instead...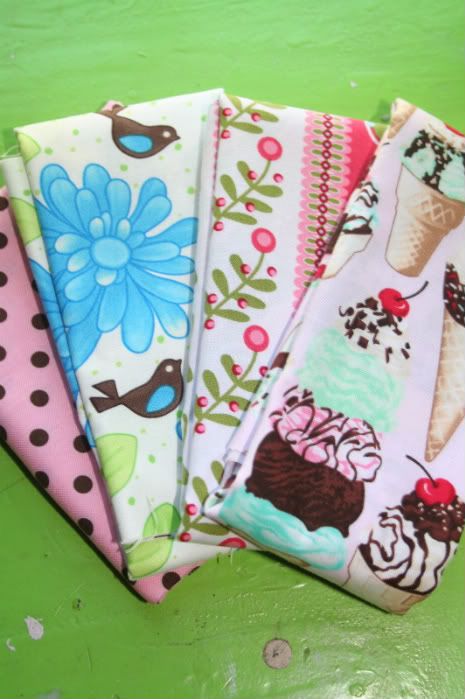 (so adorable)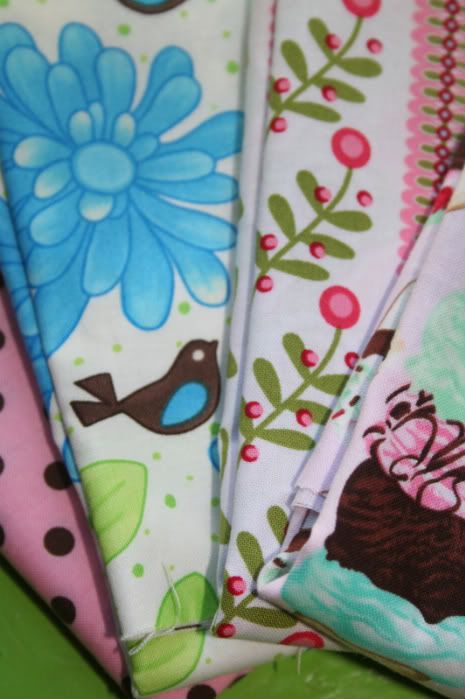 I'm making fabric flowers out of them.
Hopefully I will have them ready for tomorrow.I will spend tonight sewing and stitching, printing,and prepping for my very first craft festival tomorrow.My poor tummy is full of butterflies and lightning bugs,and my little heart is soaring.Im both happy and scared,and very nervous! Prayers are forever on the tip of my lips, in hopes to do well tomorrow...I've done my best now I hope the world likes my stuff...