Kevin,Amelie,and I all went down to the
The Neely House
today(Zoe was still at school) and set up my little space.
I am very excited and already got a call requesting tu-tus as well.I will start making a few Christmas themed tu-tus to see how they sell!
We brought down our hot pink Christmas table tree to spice up the display a little,and Zoe's picture looks GREAT(I won't be surprised if we get any photo shoot requests as well!)
I like the fact that my bows aren't the typical boutique style bows,they are a little different, but still as cute,and should shake up the typical southern bows we are all used to seeing around here.Also the felt and fabric flowers ad a new twist,and can be worn by little girls (or their moms,grandmas,sisters,or aunts!!) The flowers are also mutli functional,they can be worn in the hair or can be worn on a hand bag or shirt.:)
All in all I'm very happy with my display...Tomorrow I'm bringing my aunt,mom,and the girls down to view the entire Christmas Cottage as well as my display.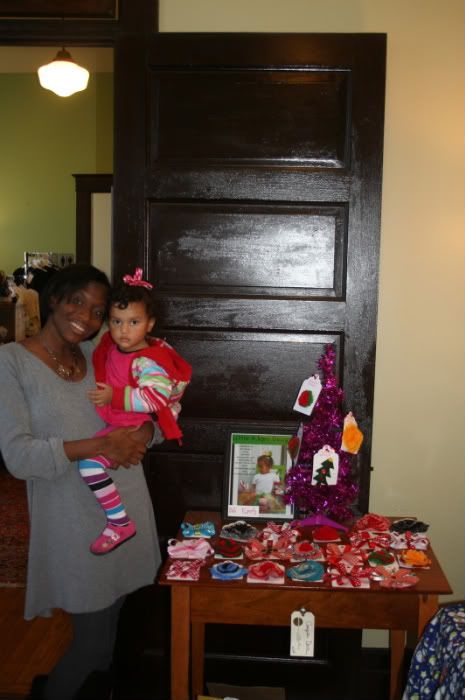 Very small,but oh so sweet!
now I'm just ready to sell some stuff!!
ps YES I blurred out my # again,I figure if anyone reading the blog wants to get in contact about our products they can leave a message or email me :)