Every night at dinner this month we have been going around the table telling what we are thankful for.I write each thing down on little paper leaves I cut out before dinner. They become our family's "thankful leaves"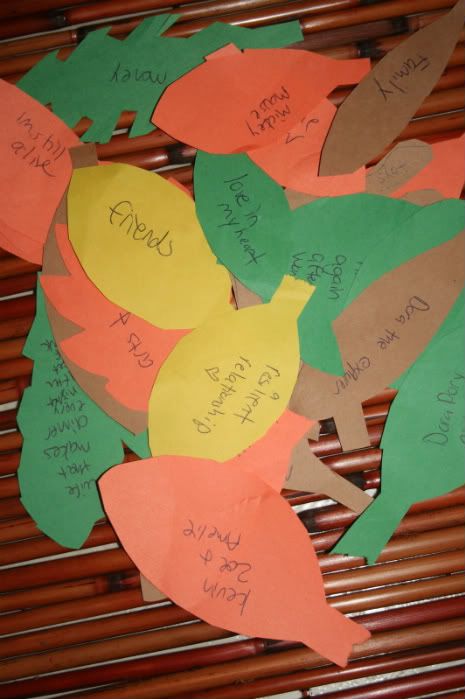 Some days we forgot,some days,I had a fussy 4 year old telling me she didn't want to be thankful,and Kevin even once said "he would be thankful to be done with these thankful leaves!!" lol But all in all our little project finally came along.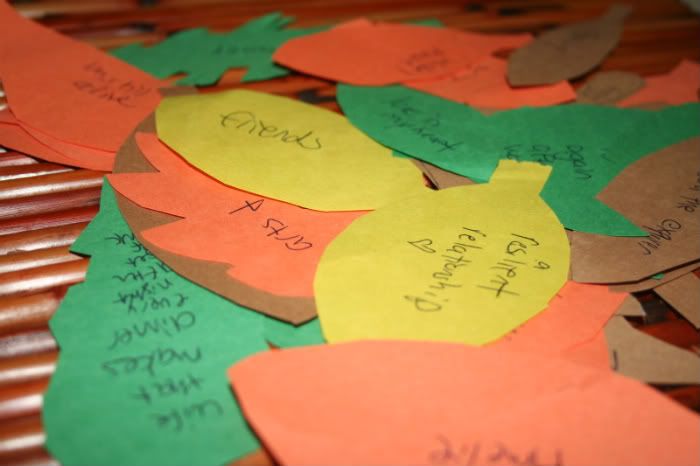 I took all our thankful leaves and glued them to a paper plate to make a simple little wreath!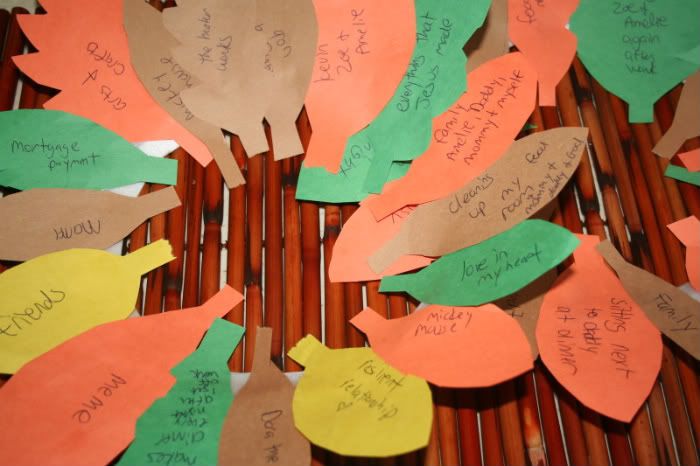 BUT we had SO many thankful leaves,I ended up making 2 wreathes.
All in all the we all had fun doing this project,and it helped to remember to stop and be thankful for the things we have,no matter how small (mickey mouse) (ha!) or big (family) Kevin even reminded me a few times through out this month when I would get upset or angry,to think about all our thankful leaves.
I also did a similar project with our children's church classes,except we colored cornucopias ,and mounted them and our thankful leaves on banners.
WHAT THINGS ARE YOU THANKFUL FOR?!Also there's still time before thanksgiving day! make your own thankful leaves and wreathes,it's really eye opening to see all you have to be thankful for right in front of you!