Saturday was Zoe's birthday party!It was freezing cold outside but inside it truly felt like an under the sea island fiesta!! Here's some of the decorations and such...
The table center piece was a little sand bucket (filled with sand and shells and a four cut out of shell paper on the ctricut cutter)(oh how I adore the cricut cutter now lol)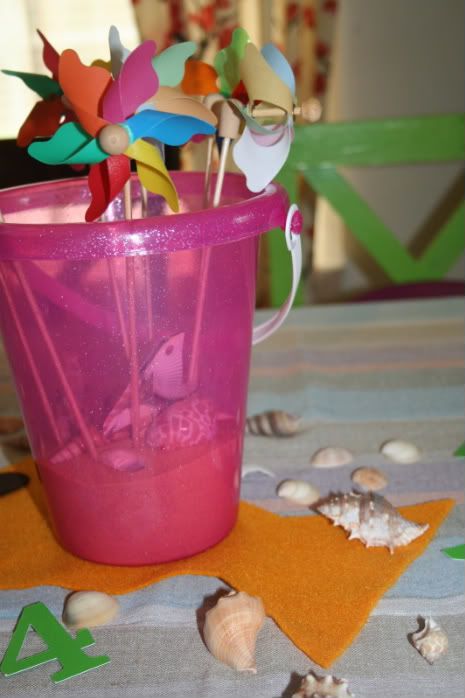 I wanted eating at the table to really feel like we were really under the sea so I taped up (what seemed like a MILLION streamers) (tis took a few hours...I was up until Two in the morning getting the streamers cut and taped up...lol)
I put my handmade party flags in the area going into the hallway.I still love them(I hung them in the girls room cause they are to pretty to put in a box :)
Had to decorate one of our many chalkboards...
Everything had an under the sea or island theme,I blew up a wading pool we had and got some inexpensive little magnetic fish and fishing poles and called it the "fishing pond"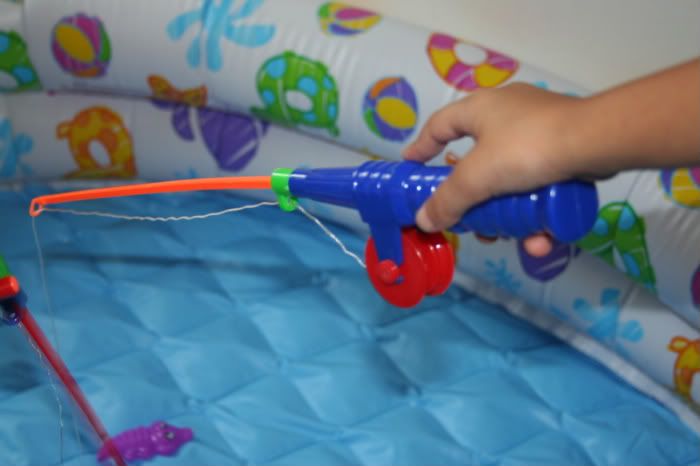 Zoe's present area was called "Zoe's Sunken Treasures"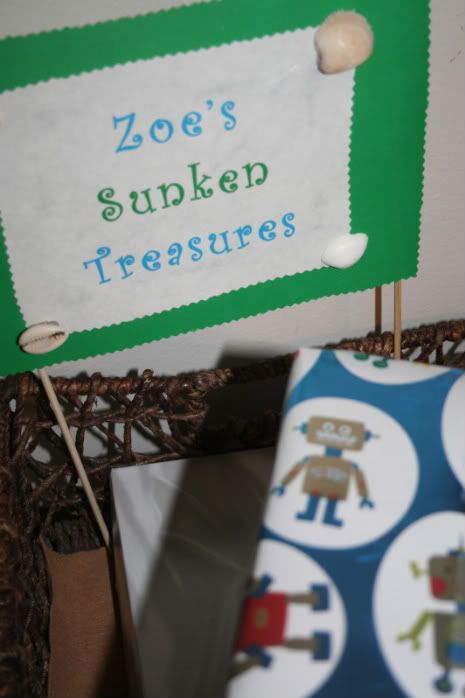 I found some of those sun catcher thingies for Zoe and Amelie to paint at the "under the sea crafting station"
And of course the drink bucket was called the "island refreshment" stand
Beach balls and balloons!!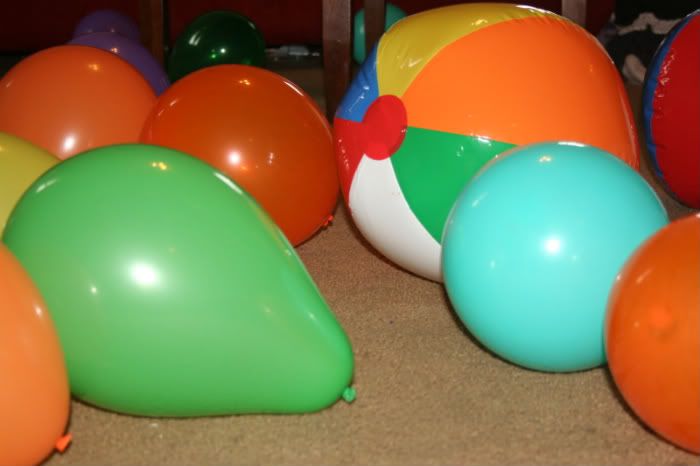 We ate under the sea food..(baked fish,squash,zucchini,brown rice,and rolls.)
Here's the cake (Zoe really likes nemo so we thought it would be a different pace than my homemade cupcakes....WRONG..it was cute but everyone (even Zoe and Amelie agreed it was GROSS) I think everyone was disappointed to not get my buttercream frosted delightful cupcakes :( I missed them too,and we will NEVER buy another cake bleh!!! lol)
Happy fourth birthday Zoe bear!We love you!!
:)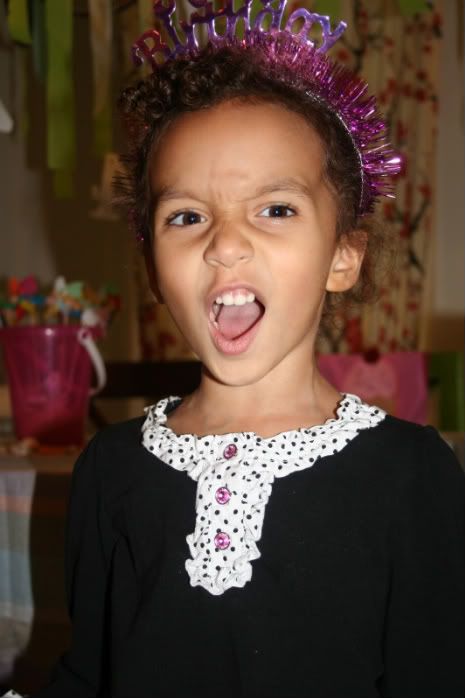 now i have to think of a theme for Amelie's second birthday (it's two weeks after Christmas...yay?!!?)
ps i wanna give a big happy hello to my five followers!!!im so thrilled to know SOMEBODY is reading/looking at my ramblings and pictures!!anyone else reading feel free to follow me and everyone leave lots of comments i just get a kick out of comments ha!