Kevin and I love art.We try to nurture a love of art in both Zoe and Amelie. Since Zoe was a little tiny 6 month old I have put paint brushes in her hands and let her paint.Amelie paints with us too and has done since she was a bout 6 or 7 months as well.Of course the y are just painting squiggles and strange shapes,but I think each little mark is a wonderful masterpiece.We have some of the girls art work framed in the living room,but we had folders upon folders of other work they have done and nothing to do with it.So,Yesterday I did something I had been thinking about for awhile.In our office I set up a little crafting area for the girls but it always seemed to tight too confined,and the girls were always writing on the walls and being really messy and non creative in the space.So,yesterday I finally, did this: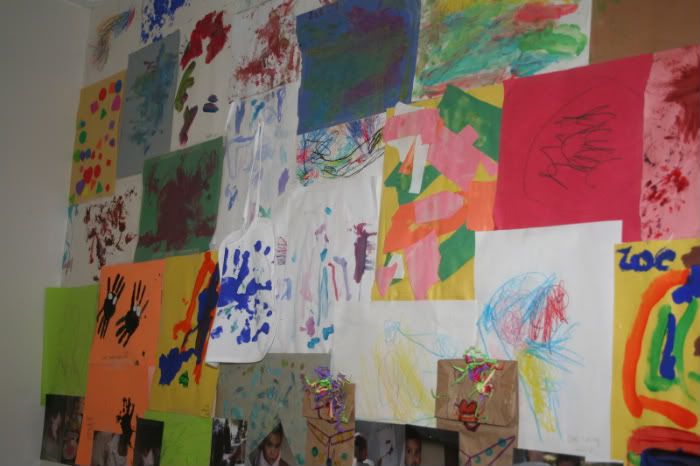 I took a TON of the girls artwork and put it on the wall of their work space!I also added pictures along the bottom of them throughout their years painting(some of the very pictures now hanging on the wall)
Below the space I made a makeshift desk,with their art supplies in little baskets for them to reach easily.
I eventually want to get a bigger piece of wood and maybe get Kevin to drill it into the wall,but for now I want to see how this works.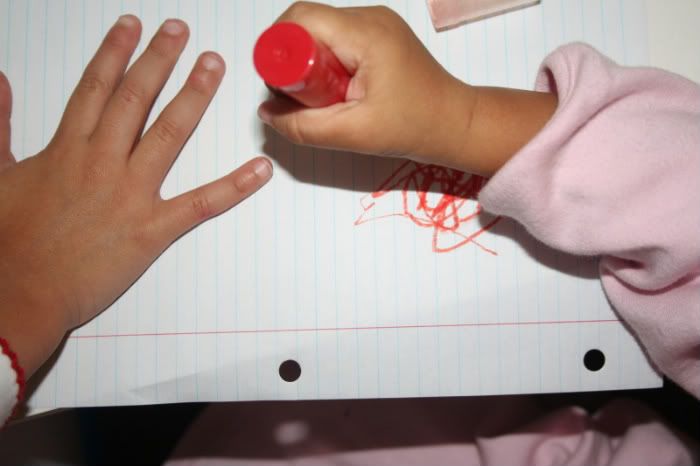 Below the picture boarder is a huge blank space,so I added a big piece of paper (that can easily be removed and replace with another,so the girls can draw on the wall without messing up the actual wall.
Holding the "desk" up are four pull out tupper ware drawers with coloring books,flash cards,beads,and other art supplies inside.I l also added a stack of books next to the art area with a game or two on top for easy reading and game playing access.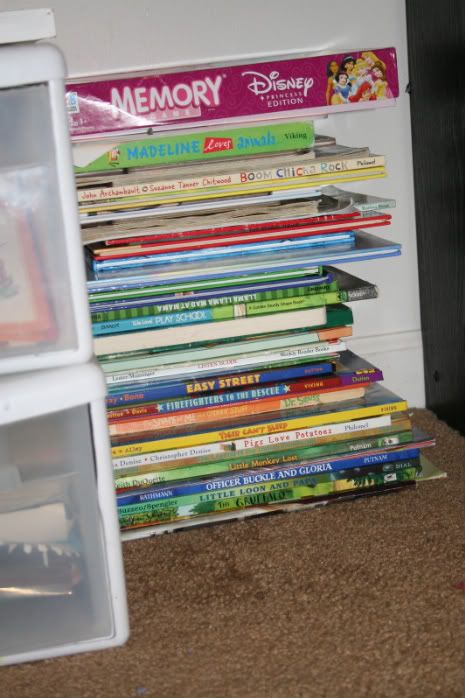 I want to get better chairs for them to sit in when drawing but for now I think this set up works.I think art should be encouraged in all children.Giving them their own space (especially if you have a crafting or artistic space) let's them know that their work is just as important as our own.
"Every child is an artist.The problem is how to remain an artist once he grows up" -pablo picasso-