Zoe (and Amelie too) have kindermusik classes. She has taken classes since she was about 13 months old.She gets 2 books according to the lesson each semester.I was pleasantly surprised to see her book this time. It has so many pretty pictures of fall leaves.It made my heart smile:)
It also inspired me to use my cricut cutter and some paper scraps to makes my own leaves.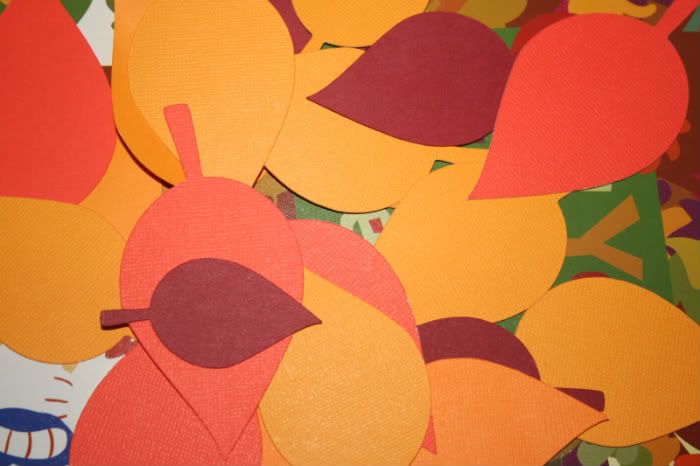 I decided to start stringing a few of them together to hang on our little shelf.
Im not done yet (I want a LOT of leaves.)I can't wait until all the leaves outside start to REALLY change(reds and oranges are by far my favorites) If the rain let's up tomorrow at some point we will head to a local kids craft festival,we are very excited,ad this is becoming a fall tradition around here.I hope you all have a happy fall weekend, filled with lots of pretty seasonal colors,and wonder!