I spent this morning at Zoe's school planning the Halloween party with four other mothers.Very fun stuff indeed! :) I'm in charge of the treat bags (I'm going to stitch together my little felt bags)I think I will make them look like chubby little pumpkins.I am also in charge of the "salty" treat Im thinking some sort of trail mix,pretzel mix? I dunno I'll figure that one out!And Im in charge of one table decoration.It seems like it is going to be a very lovely party indeed.I have a bit to do,but I won't let myself start anything else until I finish Zoe's fish bowl birthday invitations (I'm really slacking on them this year lol)After all the Halloween talk I decided to listen to my new wave Halloween cd in the car,and snap a couple of pictures of a few Halloween/Fall decorations I have going on around the house.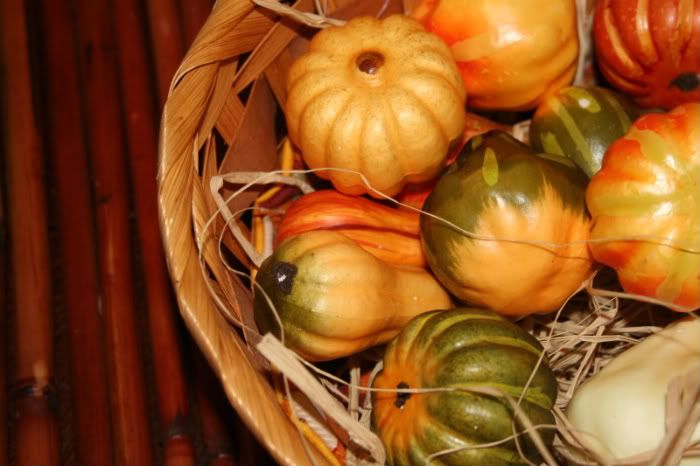 This is on the dinner table (no they aren't real I know I'll get some of those soon)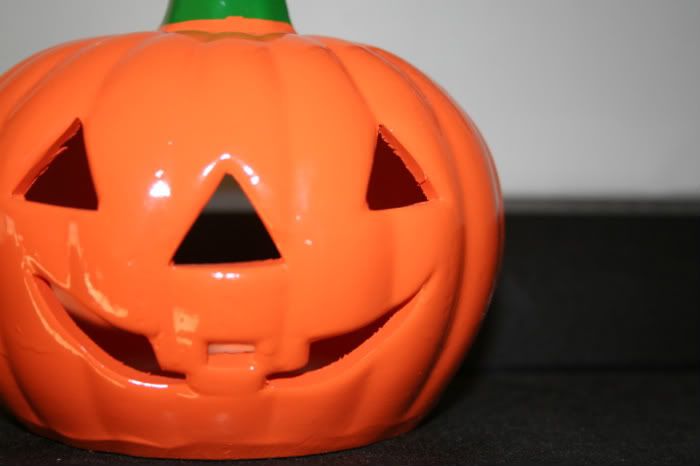 Such a happy little pumpkin fellow!I got him at a thrift store last year.
And I'm also excited about wearing lovely Fall fashions(it really is my favorite season for clothes)
ok,I leave you with my favorite "Halloween" song "Dead Man's PArty"by Oingo Boingo <3