The other day Kevin's mom came over,and was looking out at my flower box.Most of the flowers are dying,and the sunflowers have all died completely. She asked me if I'd started getting the sunflower seeds. I told her I hadn't even thought about it.The next day I went and took a peek at my little dead flowers.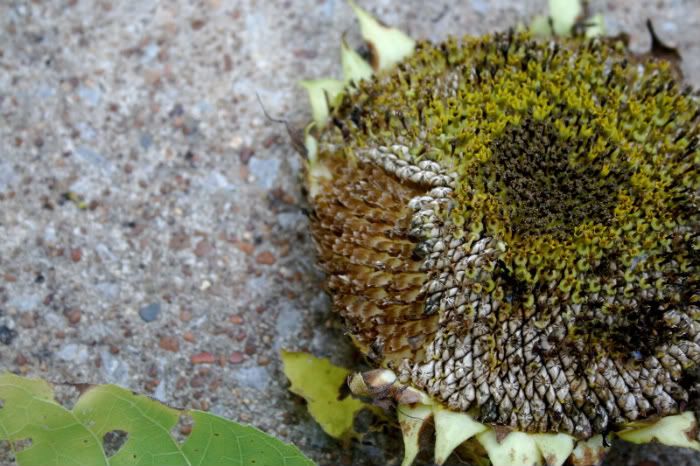 I was amazed at how pretty they were ,even without their glorious yellow petals.I was even more amazed at what I found ...
SUNFLOWERS SEEDS!! And not just a few,tons and tons and tons of sunflower seeds.I was so excited and Kevin and the girls thought something had happened to me!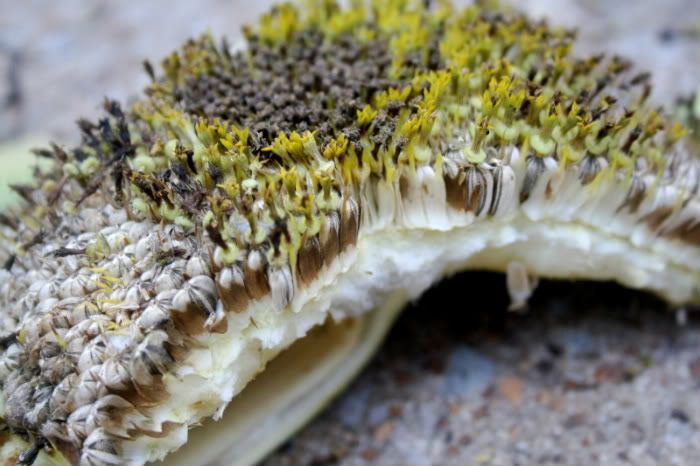 Seriously,how neat!?For some reason,I completely forgot about sunflower seeds for eating when i planted the seeds?! All I really wanted were big,tall,gorgeous sunflowers for our yard. I feel that this is yet another example of finding beauty and joy in all things.A sunflower that appears to be withered,dead,and un-pretty,secretly holds hundreds of seeds for us to eat and enjoy!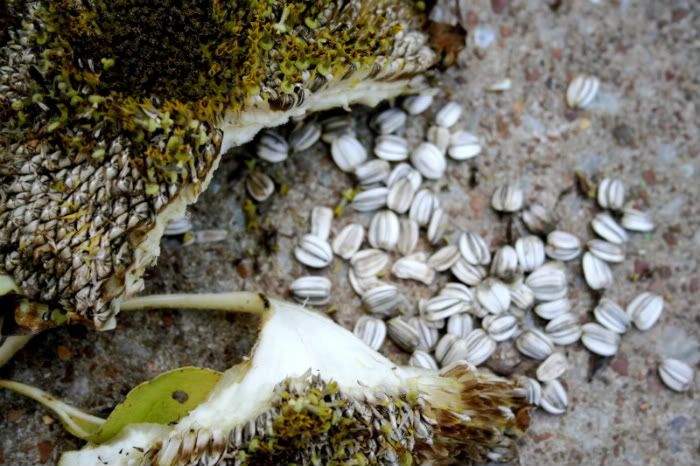 I continued collecting the seeds from this flower and ended up with a TON!! I later took them inside and prepared them for eating.
Heres my sunflower seed preparation and recipe:
*collect sunflower seeds
*wash seeds,several times until clean
*Mix 1/4 of cup of salt in a bowl of water,stir until salt is dissolved
*add sunflower seeds and soak for 24 hours
*after 24 hours,drain the water and pat the sunflower seeds dry
*pre heat oven to 350 degrees
*place sunflower seed on baking sheet add salt,garlic powder,(or your seasoning of choice)
*bake at 35o degrees for 30 minutes stirring every 5 minutes
*cool and ENJOY!!