Laundry.
We all do it.
And if you are like me,it's not really that fun.
We don't look forward to it.
It's a process,wash,dry,fold,put away,repeat.
This is the process I go through each day with my family's laundry.
It's a dirty,boring job,but mom's (usually) do it.
BUT every week.I wash the girls dress up clothes.
This isn't too bad.I truly love all the pretty silky, shiny ,girly, materials and it's the one load of laundry that actually makes me a little happy and crack a tiny smile.
I usually just hang the dress up clothes to dry in the laundry room,hiding their shiny wonder from all the world,only to stuff them back in the dress up box when they are dry.
Yesterday I got a neat idea to hang the clothes outside in the sun to dry,while the girls played in the backyard.
I didn't expect to have such a gorgeous sight!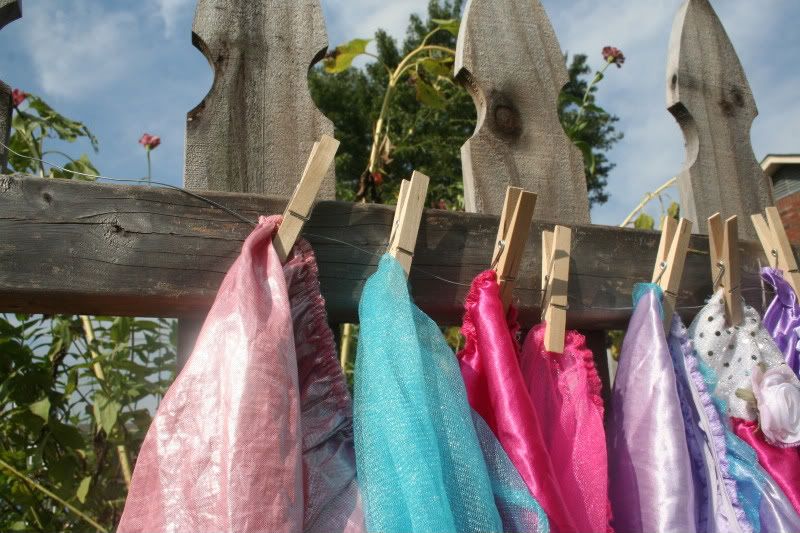 So many beautiful colors and fabrics! They really did make the changing Fall landscape a little brighter.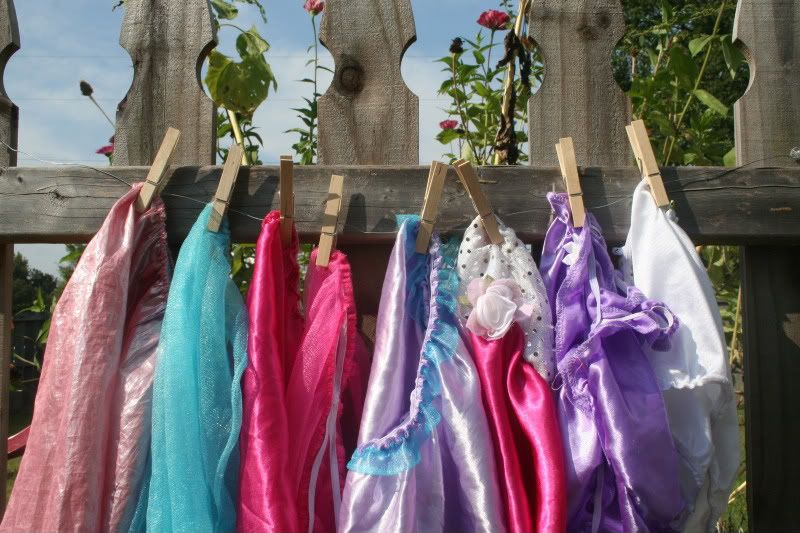 I feel that it's so easy for us to just go through our everyday tasks and not REALLY pay attention to the beauty that sometimes stares us in the face. I'm not saying that you should find the beauty in cleaning the toilet. But I think that God wants each of us to rejoice in all things,(even loads of laundry) So, my new goal is to find the beauty and good side in all things I do and mostly the things I take for granted or overlook...even loads of dress up clothes...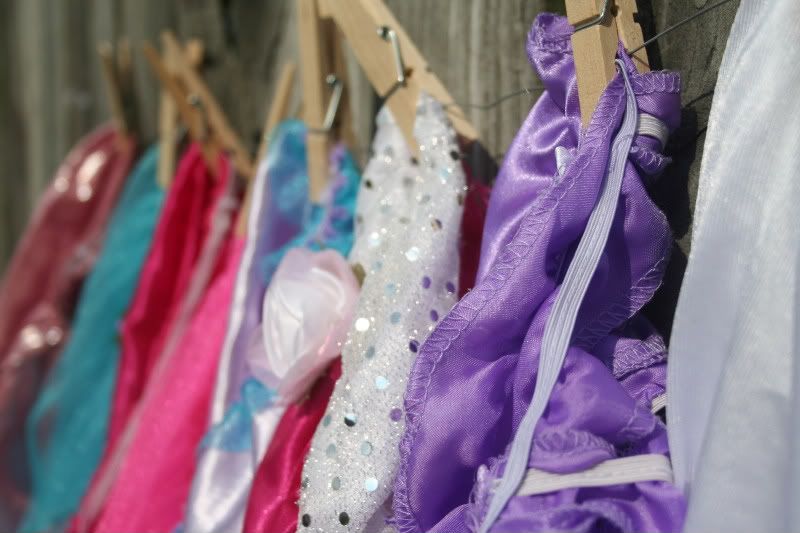 What things do you look for beauty in?