So after days upon days of rain,we finally had a break yesterday and the glorious sun came out! As soon as we saw that the sun was back,we raced to get our shoes on and out the door to the backyard we went.Amelie insisted on bringing the bubbles so we spent some time playing with them on our teensy tinsy patio.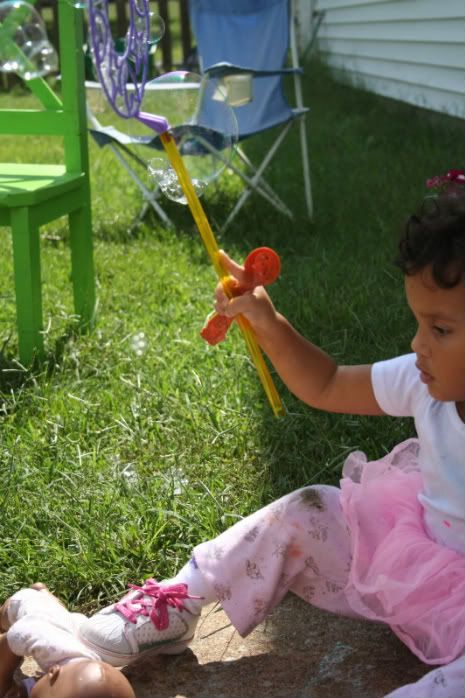 Amelie has finally got the hang of doing the big bubble wand,and she would not share it with Zoe at all! The girls also insisted on wearing their beloved dress up frocks to play in.AS you can see by Amelie's glorious pink tutu.
WE had a lot of fun playing with the bubbles,but boy was it HOT and HUMID out there!!! JEEZ! I think we only played for about 45 minutes then we had to come in!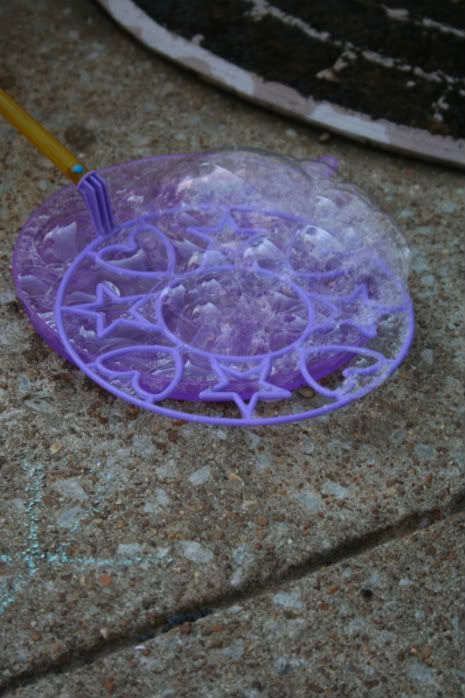 Zoe did well playing with the small wand (since little Amelie refused to share the big one!)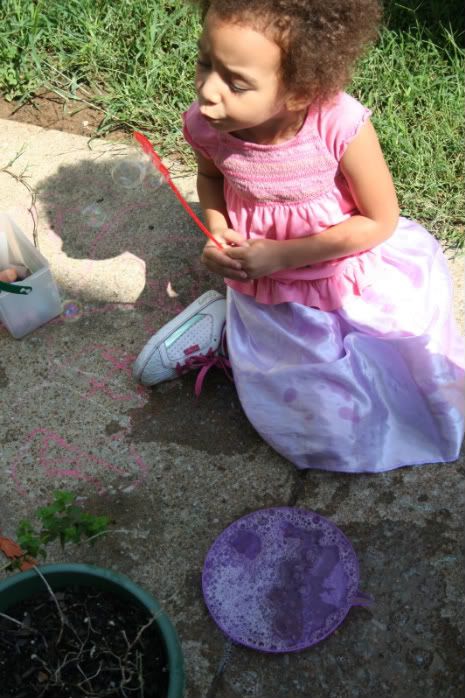 So happy to see the sun,so happy to play outside again before it starts to get too cold.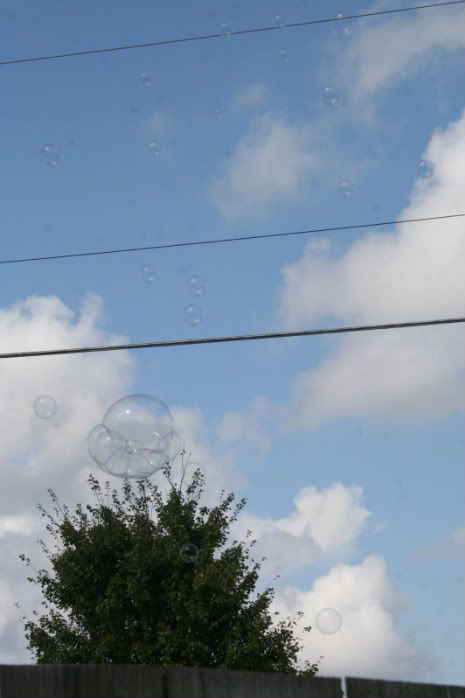 Speaking of cold(s) ,Zoe is now sick :( (oh how quickly things change right?!) I kinda knew it was coming,as she kept telling me her throat was scratchy and she kept sniffing the whole time we were playing outside. I was up ALL night ,AND i have to finish studying for my first test in my class..And I"m sure Amelie will be sick as soon as Zoe's cold is over...le sigh. HEAVEN HELP ME!!!!:( I'm exhausted.But at least there's some sunshine again today.Right?!