Like I have mentioned in all my posts lately Fall in coming our way,in the form of RAINING EVERY DAY!!!! And like I've also been mentioning,instead of getting upset at the rain,we are trying our best to embrace it. Friday I remembered reading about "coffee filter rainy art" So,while Amelie napped,Zoe and I got our supplies together.
For this project you will ned:
markers
coffee filters
rain drops or a wet just rained on ground
ok here's how to make "coffee filter,rain,tye-dye art"
First we got our markers and coffee filters together.(Kevin and I don;t drink coffee so we used a ton of them)
Next,flatten out your coffee filter.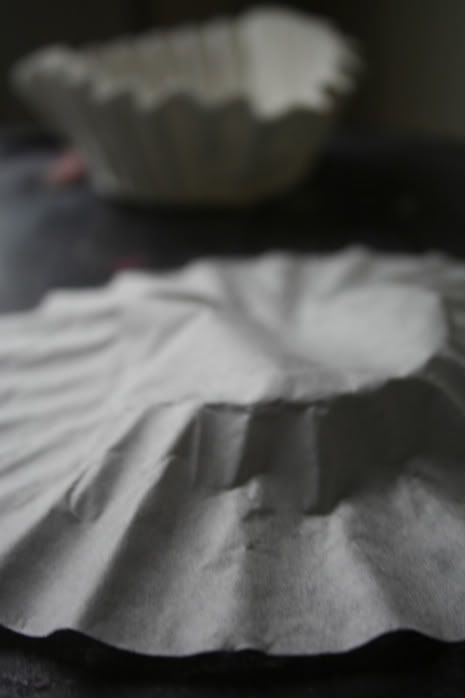 And THEEEEEN...color color color like crazy!!!!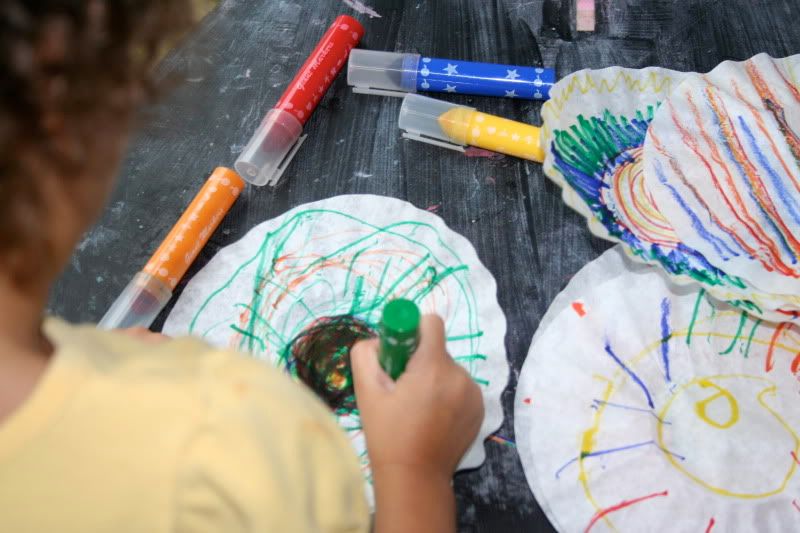 By the time we got done coloring the rain drops had stopped but left us plenty of wet grass and puddles. While the original directions for this craft say to put the colored filters out in the rain drops, we improvised and put them in the grass.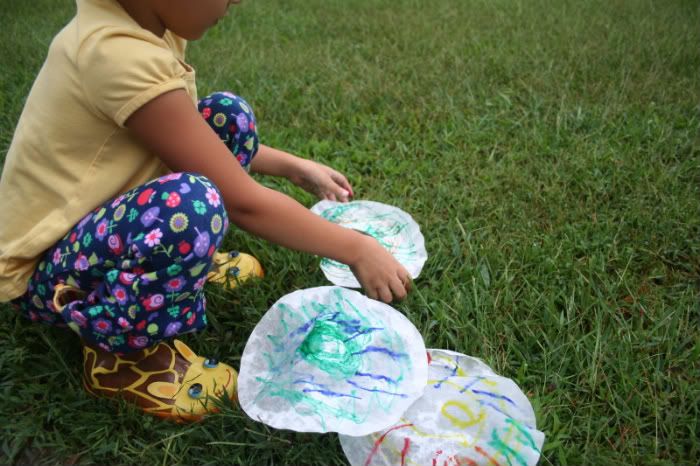 Then on a wet part of the drive way (Zoe put some directly in puddles and they just kinda faded,but I didn't have the heart to tell her they were a bit messed up ha!)
After you are done let them dry ,they turn out really pretty and look like tye-dye art.
Im trying to figure out what to do with ours .I kinda want to string them together and hang them from the ceiling?
Any way,after we were done Zoe HAD to jump in a puddle to celebrate!!
YAY! Have a great day,hope you try this project the next time it gets rainy!!