Zoe was sick Tuesday and Wednesday,she seems to be better today.She went to preschool this morning but still has a bit of a stuffy nose,now it looks like Amelie will soon be sick too(her nose sounds yucky especially when trying to nurse:( Sick days for little ones in our house are the same for both girls,lots of cuddles,favorite movies (for Zoe)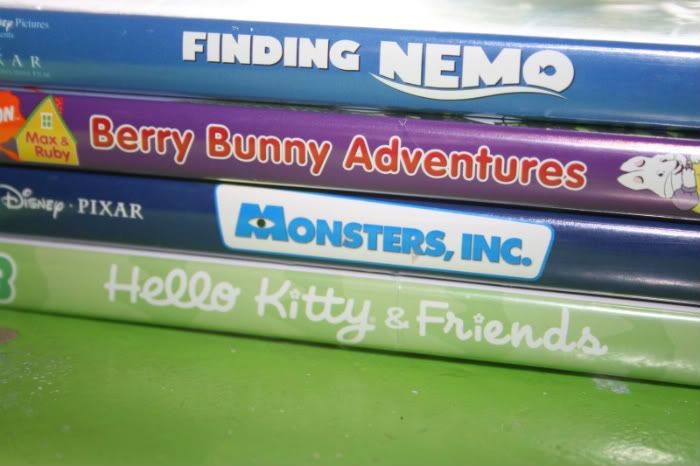 Some sort of medicine,vitamins,lots of temperature taking.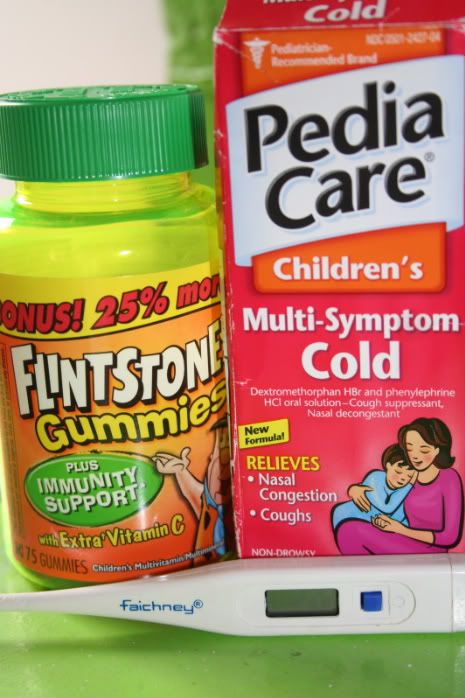 Yummy soups(sometimes homemade,sometimes store bought)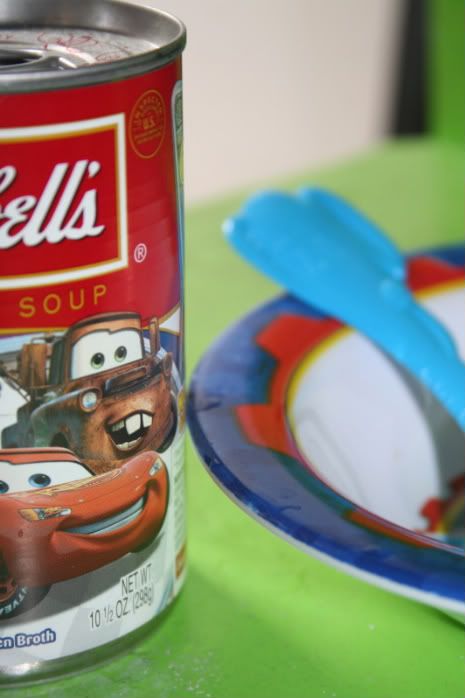 And lots of lounging around with favorite dollies.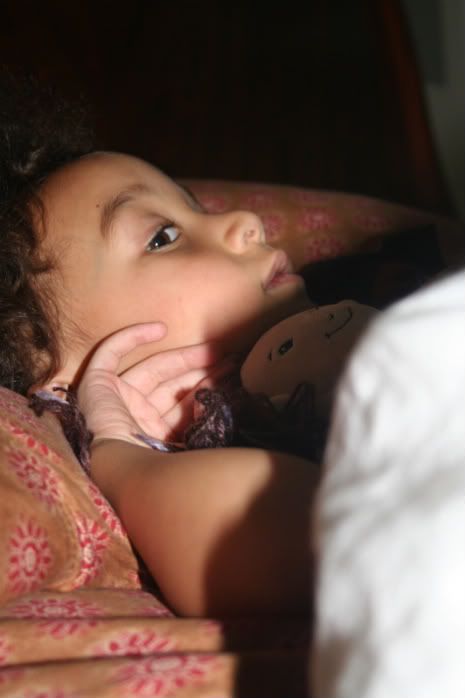 And of course lots of prayers sent up to heaven to help our little girls out!
Today I am watching Amelie to see if a cold is in fact on the way,attempting to catch up on house work,trying to possibly make a few ribbon bows and flower clips to add to the stash for this falls craft festivals,and I will be making yunmy beef enchiladas for dinner tonight,however I'm not sure what time poor Kevin will get off today since he got called in?!