I was pulling out of the driveway yesterday and I noticed something in the neighbors yard,a gorgeous,big,white mushroom!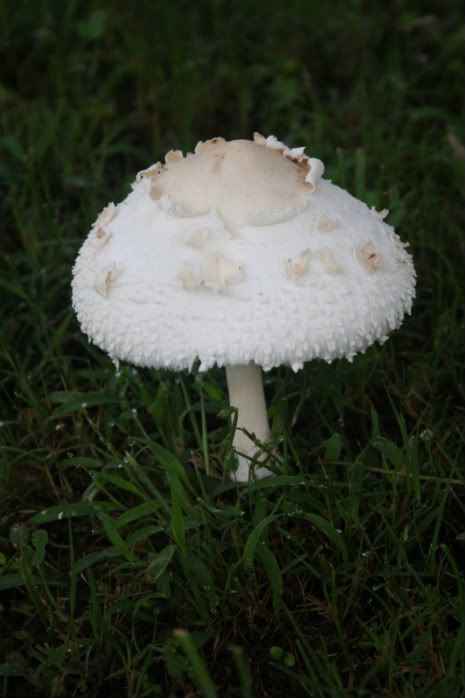 I hadn't seen it the day before and I was amazed at seeing it in someone's yard(since it was so big) usually I see little ones here and there.I guess all the rain we have been getting lately is helping nature grow a bit quicker!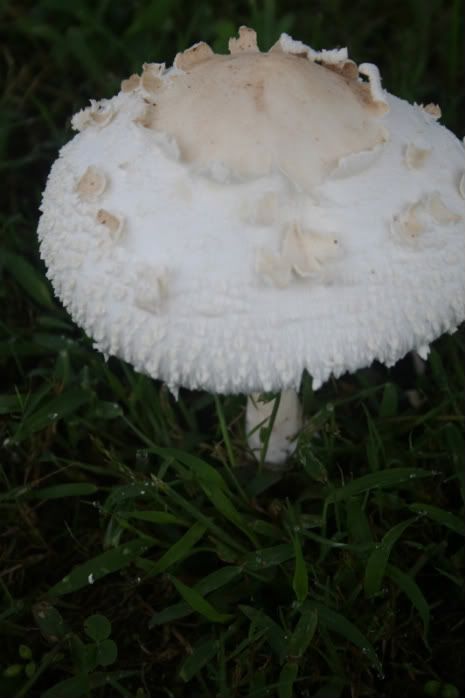 So, I made note that when I got back home I would take a few pictures of it. I really thought it was pretty! For some reason it reminded me of a wee little fairy house?! Can't you just picture a cute little fairy living under it?!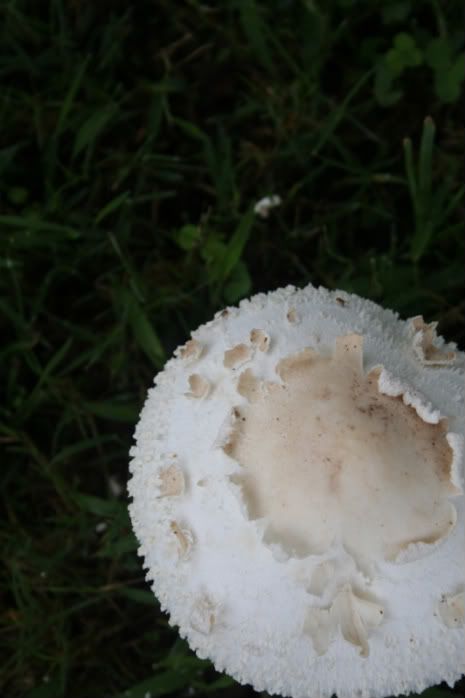 It definitely makes the changing Fall landscape a little more magical and well...cute!
After taking a few pictures I went to get the mail and was happy to find only one bill(instead of ten) and two happy Fall magazines!(Martha Stewart Living and The Land of Nod)
(and isn't it ironic that the Martha Stewart cover had pumpkins turned into mushrooms?!
So excited for the October issue of "Living" BUT I must admit there weren't as many Halloween ideas in it as last year's issue(I did however see an advertisement in it to get the special "Halloween" issue?! So I guess that's where all the goodies went this time!Ha! There were a FEW things I can possibly use as ideas for the Halloween party at Zoe's pre-school so that helps a bit.Oh,did I mention that I had a moment of temporary crafty ,party -pants insanity and signed up to help with ALL of the parties at Zoe's school?! HA! I know I'm crazy...but, it seemed like a good chance to get to meet some of the other moms,and make stuff for the kids in Zoe's class.I dunno? I'm sure it will be fun.
ps has anyone ever made cupcake pops? was it hard?how did they turn out?