The past three days have FINALLY felt like FALL!!!!Im so excited! Fall has always been my favorite time of the year.I took the girls outside yesterday to play in the leaves a bit.Well,what leaves we had after Kevin cut the grass earlier.Ha!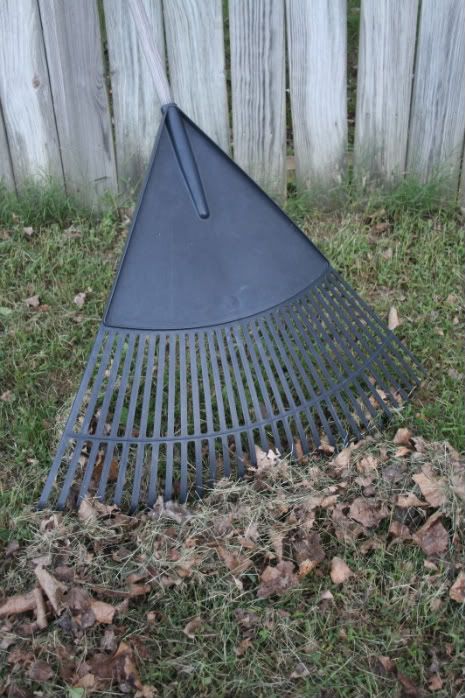 Zoe had a blast!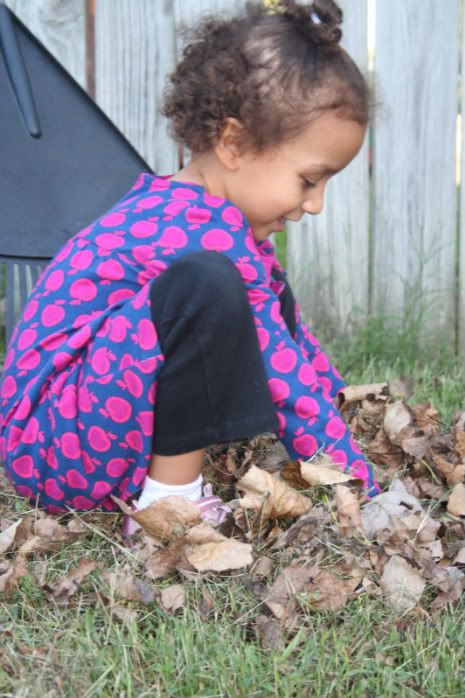 I think Fall must be her favorite time of hte year as well!
She tossed leaves into the air.
She jumped in the leaves.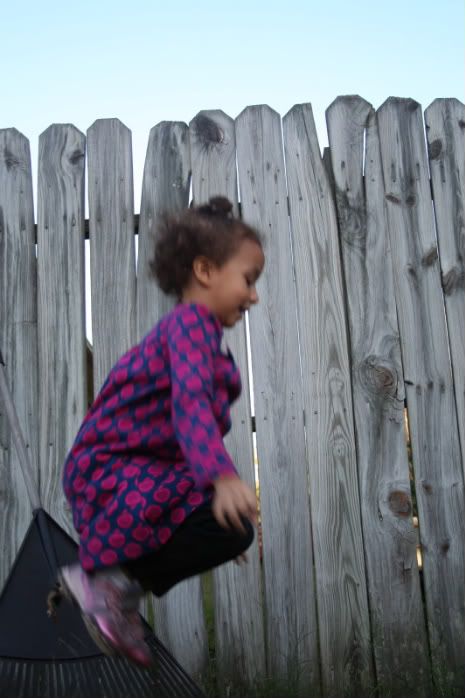 Amelie took a while to warm up to the idea of throwing the leaves.(She would much rather play on the swing set) BUT she eventually "helped" with the rake for a bit.
Then she finally threw a handful at Zoe!
Hopefully over the next few days we will get more leaves to play in,since there weren't as many this time.I look forward to,Fall Birthday parties,Trips to the pumpkin patch on our annual "pumpkin day breakfast" ,Halloween party planning,halloween costumes,Zoe's first Halloween party at preschool,hot apple cider,and hot coa coa, warm homemade pumpkin pie,pretty scarves,new Fall clothes,watching each day as the gorgeous Fall leaves change color,Thanksgiving dinner with family,Thanksgiving day parades on TV,Baking treats for Thanksgiving dinner with the girls...oh Fall I really am happy you are finally here!