I picked the last of the flowers from my little garden box before getting rid of all the dead stuff.We had mostly pretty orange and deep red flowers.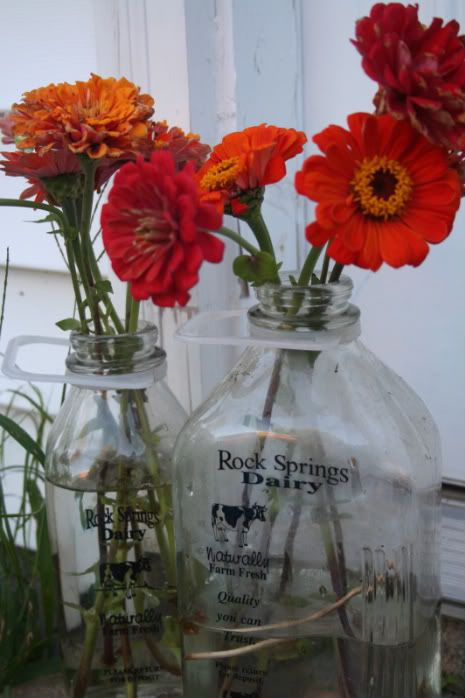 I dont know about you but these colors just scream HELLO FALL!!
They were so pretty in their little glass milk bottles,I just had to add them to the Fall front porch display.
I am so ready to start doing some fun fall crafts with the girls and decorating the house!