hello rain.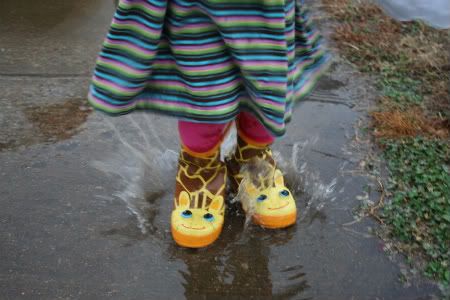 we are glad you came.
puddle jumping makes us smile,but we will be spending the rest of the day inside,crafting(sewing flower clips for the THREE yes THREE festivals i have been invited to) baking(cupcakes for kevins work bake sale) and smiling.
it's good to slow down sometimes.
:)
have a great day!!!