This morning I woke up did some dishes,and laundry (in hopes to dry my fave black skinny jeans so i could wear them today) (no such luck) After all this, I headed to the hair salon to get my hair done. After and hour of giggling and gossiping with the ladies,Kevin called me to let me know he and the girls were stopping by Sonic after some play time at the park. Since I'm so sweet (and I was so very hungry) I ordered Kev and I some sushi and rice for lunch.
All the food has been eaten,Zoe and Amelie and playing together, kevin is taking a nap (LUCKY!!!!) and I am working on Zoe's fourth birthday party invitations!!!!
Zoe has requested an "under the sea" theme for her birthday this year. Last year she had a carnival party her invitations took me about 3 or 4 weeks to make...yes i said weeks!!!!
here they are....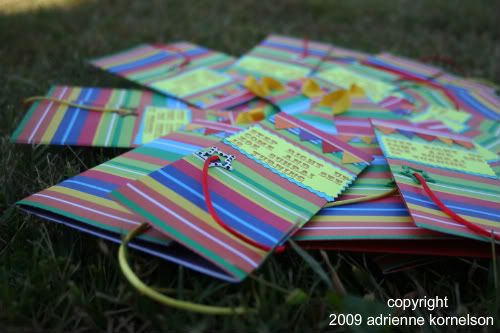 i had to cut and glue each little flag on to each invitation!!!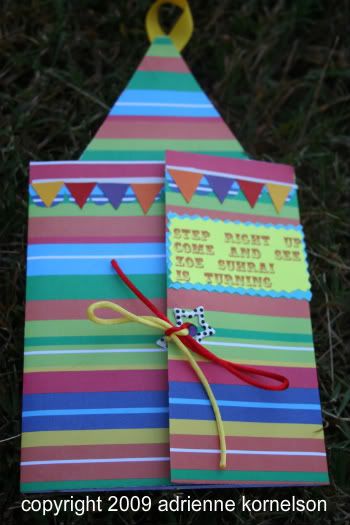 so yeah...it took awhile.
this year im going to make little fish bowls,so today i'm going to take some time cutting out the little paper goldfish and seaweed for each fish bowl invite:) i'll do some more updates on the progress.there's one thing i surely do love and that's kids birthday party planinng.