Ok folks, I know it's a little late (I was having technically difficulties, in the form of an allergy attack!) But here we go! You won't be mad once you meet this super fly ("baby mama") Once I stumbled across this gorgeous mom via tumblr, I was immediately interested in what she was gonna post next on her ,I then fell in love, when she posted a certain picture of here" baby mama" toe tattoos......I mean come on folks, is it just me or is that like the coolest tattoo?!I truly adore all her tattoos! So without further (allergy med induced babble) Here's todays featured art filled mama: Delane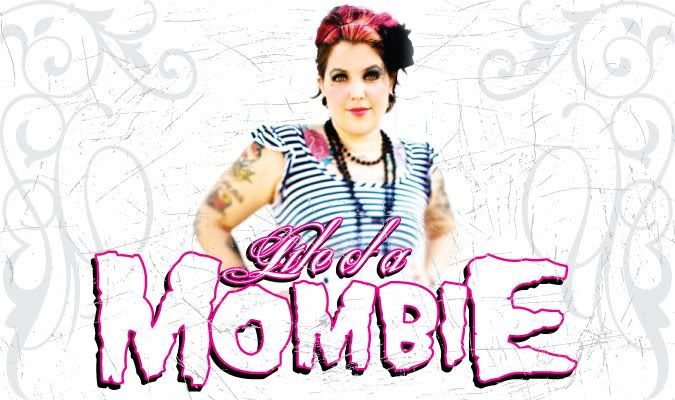 Here's Delane's interview for Version 6 of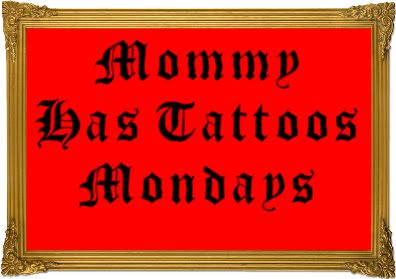 My name is Delane Lyn Rineer of
life of a mombie
I live in Southern California, Oceanside to be specific with my boyfriend of almost 7yrs and our 3 kids. My kids are amazing and probably the most animated kids you will meet thanks to their dad and I. I am a SAHM and my boyfriend is a Tattooer at Frontline Tattoo in Oceanside Ca. I love collecting things. Cupcakes,tattoo paintings, yo gabba gabba stuff(we are HUGE Fans) and my 2 new collections are Nesting Dolls and The Simpsons stuff.
# of children you have and their names:
I have 4 kids. I have two daughters and two sons.11 yr old daughter Ally Lizzy who lives with her dad. 3 1/2 year old daughter Scarlet Devine. 2 year old son Dexter Deville. 4 month onld son Draven Shadow.
1. What do your children have to say about your tattoos?
My kids seem to enjoy them. They like to draw tattoos on their body and on my body. It is cute when they see others with tattoos because they shout out MOMMY TATTOOS. As if I am the only mother with them in their eyes.haha.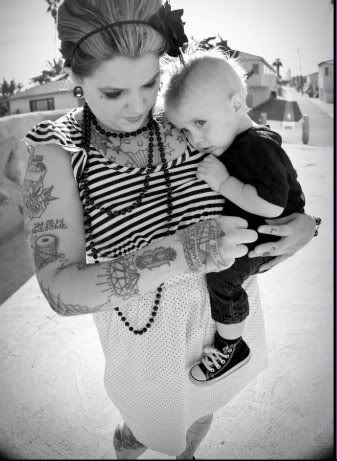 2. Since we're on the subject of moms and tattoos,what does your mom have to say about your tattoos?
My mom..lol..I don't think she minds.
3. How do other un tattooed moms or parents react to your tattoos?
Some look or I should say stare but, that could be because they are admiring or because they dislike what they see. Honestly I do get alot of positive feed back when parents do approach me especially with my Yo Gabba Gabba leg sleeve. It is a hit when i go to disneyland.lol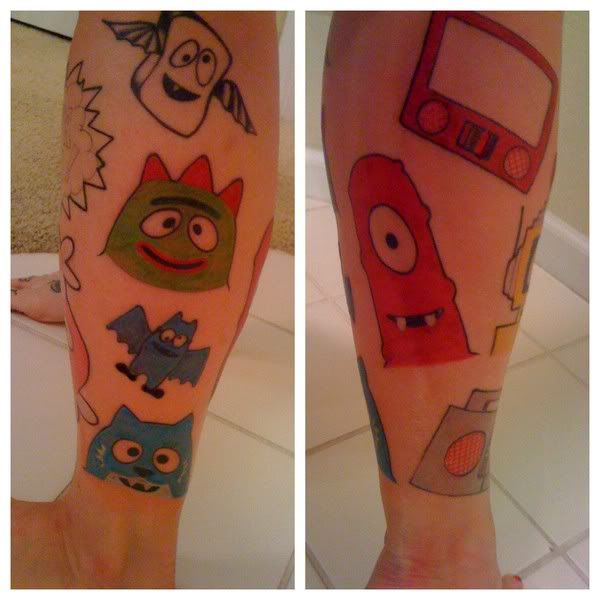 4.Do you ever try to hide your tattoos from your child's teachers,friends parents, etc?
No my tattoos are apart of my body and apart of me like skin with decorations.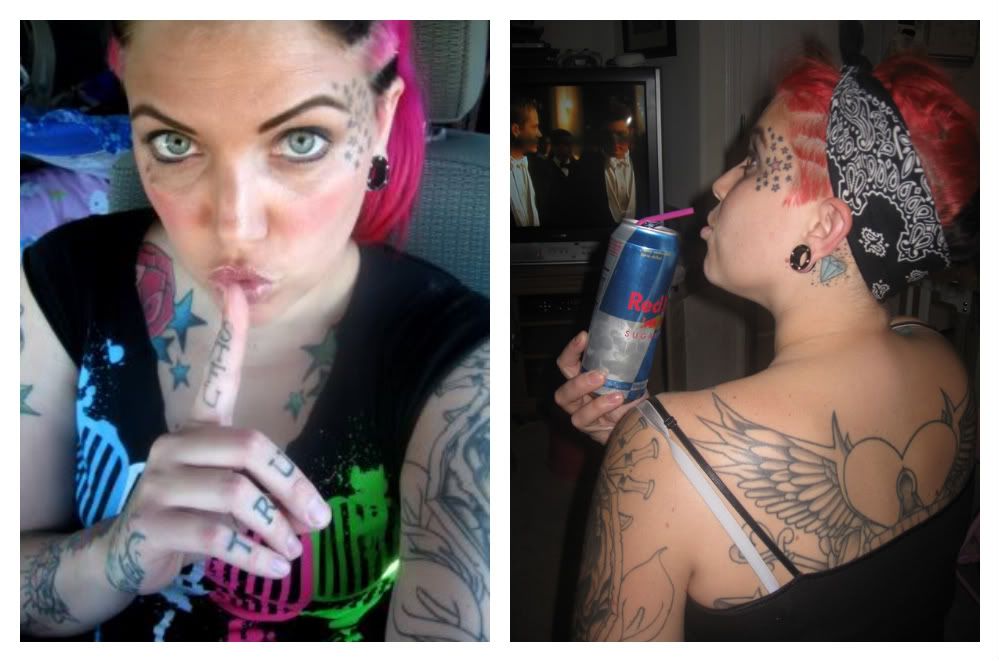 5.Do you have any tattoos dedicated to your children?If not do you plan on getting any?
I sure do. I have My eldest daughers name tattooed on me 3 times.In an poorly tattooed diamond(which i am getting lasered and re done), her name is the name of my pirate ship on my upper thigh, on the sides of my hands i have her name is script. For Scarlet i have her name in script as well on the sides of my hands and plan on getting another actual piece and not just her name tattooed on me. Now for Dexter and Draven I haven't yet. i will be getting the piece for them for my next tattoo.
6. How will you react if and when your children start getting tattoos?
Heck I will love it.LOL. Who wouldn't want to share a love for tattoos with their kids. Not to mention I would love it if all of my youngest tattooed like their dad does.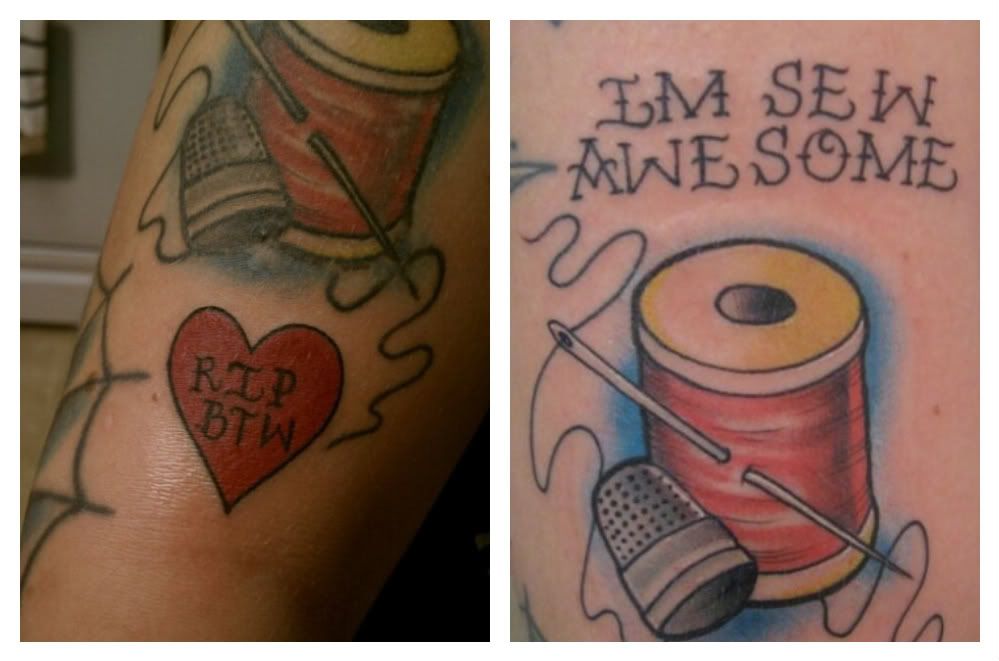 7.How did you feel about your tattoos during and after pregnancy?(I have stomach tattoos so that was interesting to say the least!)
I felt the same about them before and after. I don't have torso yet but, I will be getting my ribs done before summer begins. I must say good thing for tattoos because my last 2 kids the boys gave me major stretch marks on my stomach and I will be tattooing my whole stomach just to cover those up.OHH the joys of mother hood.
8. Do you think your tattoos effect your child's social schedule (for instance Sam's mom doesn't really want Sam to play with your child because of your tattoos) Have you ever faced this type of challenge as a tattooed mom?
I don't know about their actual social life because the women who i am friends with and parents that my kids play with will be with parents that are excepting of our life style. If people are not going to let their kids play with my kids because we are heavily tattoed then they are not people I want around my kids..Judgemental before even knowing me as a person and my kids as little people.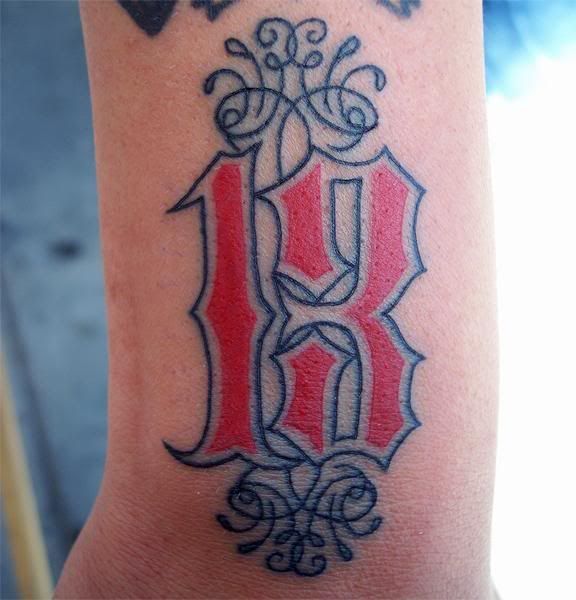 9. Is there anything you would like to let those un tattooed parents that may judge you as a tattooed mom know?
To those parents realize we are just parents like you raising our kids to the best of our ability. Don't judge a book by it cover.
10. Do you plan on getting more tattoos?
Do i plan on getting more tattoos...Well yes of course I do.I plan on having a full body suit. I want to be covered all over. I still have room left and that will fill quickly.
My plans for the next few are as follows.
ribs: Dead of the dead skulls and roses all up my ribs.
Throat/Neck I am getting done by Luke Wessman of Luckys Tattoo in San Diego and amazing artist. I will be getting a pocket watch on my throat and roses on the sides of my neck all one huge piece.
My inner arm is for the boys: not sure yet what i will be getting but, i will come up with something..
Left lower arm: Is a nerdy girl have an appointment set with
Honkey Kong
from Guru tattoo in Pacific Beach Ca April 12th HonkeyKong.com
The rest of my body...will see...
Thank you so much Delane! I hope you guys enjoyed Delane's interview and all of her fun work!
As always hit me up (via email akornelson@gmail.com) if you wanna be featured! I have two more super fly baby mamas already lined up ,but we still need

YOU

!
xoxo