SO our air is out and I'm sitting in the office with a box fan blaring right on me.Needless to say this post will be short and sweet:)
Friday,is when the ac unit finally died, so my clothing choice TOTALLY reflected this! (I didn't wear leggings for the first time in ...EVER!!!)
But I must admit I got lots of compliments and these new sandals are TIIIIIIIIIGHT!!! (ha!) (yes i said tight) ;)
and the super amazing sandals!!!
details:necklace-made by me
shirt-wal mart!!
skirt-target
bag-converse
shoes=belk
And on Sunday, the ac situation got worse, oh much much worse my friends, so after church,we headed dowtown for lunch and a stroll.(I'll post about our fave downtown cafe later)
Here's my Sunday,Summer strollin, outfit...
One more...
And a close up of my sparkly disco ball sandals :)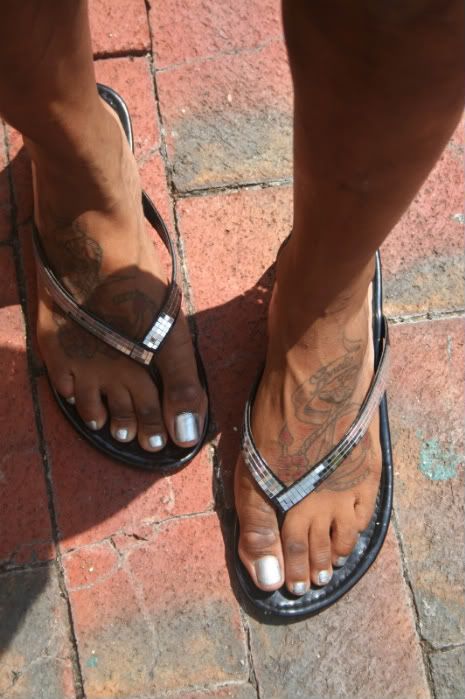 details:
flower head band-made by me
sewing machine necklace-made by me
bag-converse
dress-kohls
sandals-hot tomato
Ok that's it folks short and sweet! Im off to a room with air!! Have a good night! I'll do a bigger update tomorrow hopefully!!
xoxo