So, my while life I've only had one cavity!!! But last week my tooth began KILLING me and I made an emergency trip to the dentist.There ,I learned the bad news, I was going to have to have a root canal!!!!! Apparently I had a cavity in my top left tooth for quite awhile and now the poor little sweet tooth is un-savable!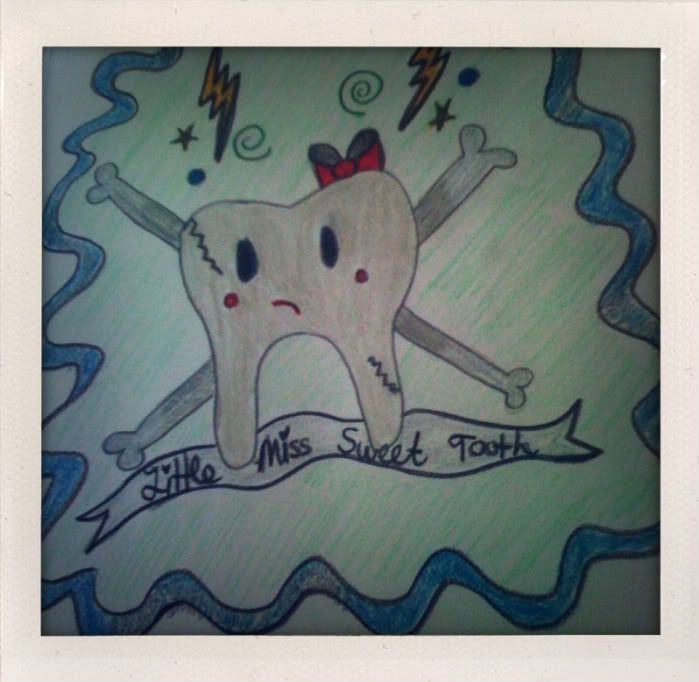 (how cute is "little miss sweet tooth"? I drew her this morning just for the "occasion" at hand.)
While I was surely in shock that I was going to have to get a root canal, I must admit, I wasn't surprised! I have definitely devoured my fair share of gummy bears,sharks,worms, dinos, octopi, etc in my life and even though I'm i n my 20s my love of gummy bears is still strong.And eating them before bed,then passing out without brushing ones teeth is NOT advisable!!!
I'm very scared about this procedure (I may have my fair share of piercings and tattoos, but the thought of a dentist drilling and what not on my poor little teeth scares me to no end!)
The only good thing I can think of all this, is endless milkshakes,smoothies,and noodle soup.(and my mouth won't be swollen like a prize fighter anymore) And HOPEFULLY Kevin is sweet enough to buy me Daria on DVD to watch while Im in bed with horrid pain :(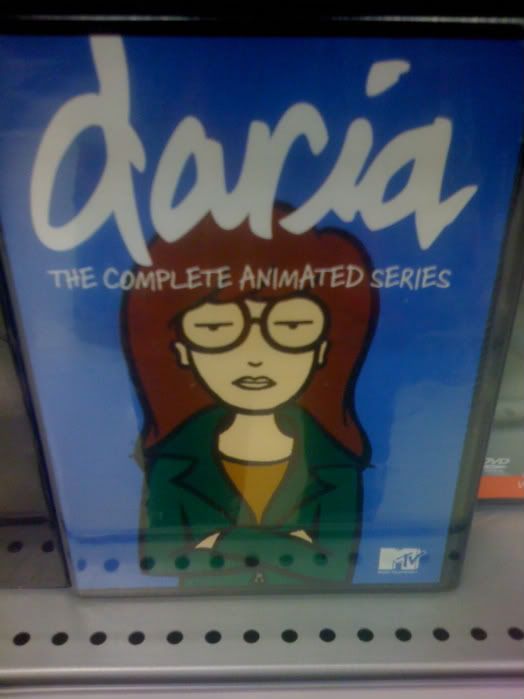 So if I'm M.I.A on my little blog here for a few days, just have happy thoughts of me in bed with a chocolate milkshake giggling in bed while watching dear Daria,Jane,and Trent do funny 90s type stuff:)
Now for the "happier"...eh..."sweeter?" stuff
My outfit from Saturday (well one of them I ended up changing into another outfit for work (a cute thrifted polka dot mini skirt) (but alas I didnt take pictures:(
Saturdays clothes: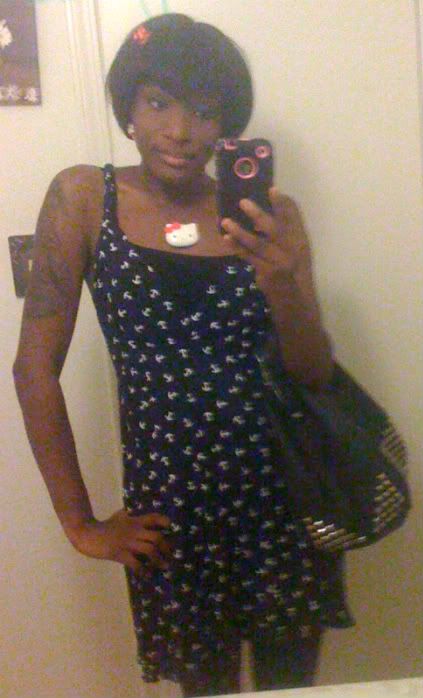 (*dont we looove the crappy iphone bathroom mirror pic?!? sorry I was in a hurry)
shoes and close up of the dress pattern
dress:(this is actually a swim suit cover up but paired with a tank it makes a cute dress) Target
Tank-express
leggings-target
necklace-sanrio store
bow-idk
purse-converse for target
sandals- hot tomato
xoxo