All this week Zoe has had soccer camp.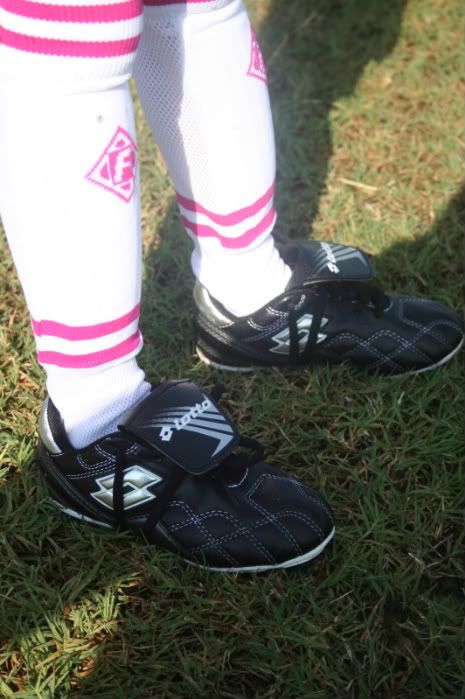 This is the first sport she's had any involvement in and she seems to have lots of fun. Soccer camp isnt't very intense at all(I seriously think they take more water breaks than anything else) Zoe requested a few months back to do soccer. I never played any sports as a child or in high school(I was a total band dork and LOVED it!) I also considered myself a bit too prissy for sports....standing in the sun for band camp was ENOUGH! So, when I was pregnant with Zoe, I loudly declared to Kevin that our child was NEVER going to play sports! YUCK!!! I was not (am not) the typical soccer mom but that's ok I really don't have any desire to talk to or be like those khaki short wearing ladies anyhow. I proudly wore my gold very wang sandals and olive green capri pant thingies with a nice white skull and roses on the side :)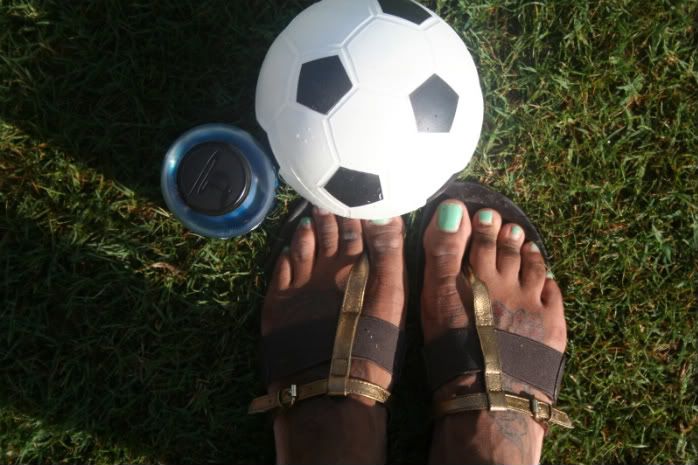 Zoe does really well with the whole kicking (dribbiling? thing) (see told ya totally not a sports gal:( and of COURSE I made sure her outfits have been on point!(gotta look cute right?!)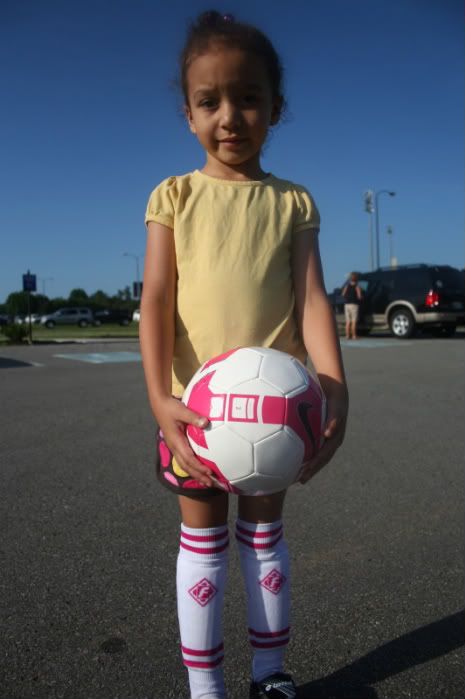 One thing I do agree that sports is helping teach Zoe, is to not give up on stuff,keep going to you get it etc.She gets out there has fun,learns and does really well I think!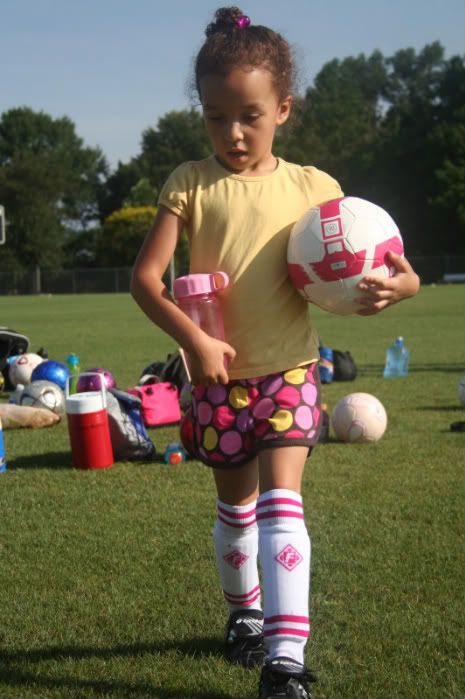 Poor little Amelie is too little to go to socer camo but she still likes going and watching Zoe play (and get water out of the community water cooler)
Tomorrow is hte last day of soccer camp, and while I admit being a soccer mom isn't something I rank high on my list of things to do,if Zoe want s to pursue it further Ill be right there cheering her on, on the sidelines, fierce sandals,and skully "mom capris" all neatly in place!;)
xoxo