So lately we have been snowed in more times than most,and to tell you the truth the snow has totally lost it's appeal,and I'm ready for SPRING!I can't wait to plant flowers and fruits and vegetables,not have to wear a coat,hat and scarf, have a spring cook out party,and get my feet tattooed ;)
Yesterday was a very unusual day indeed,it was actually
WARM
!!! It made me so happy to see the sun again and to see big puffy clouds in a clear blue sky,that I decided to go around the house today and take pictures of some of the inside colors that have kept me going this winter.Enjoy!!! ...
Embroidery floss mmmm yummy color!!
Vintage gum ball and candy machines,toys,and fun books:)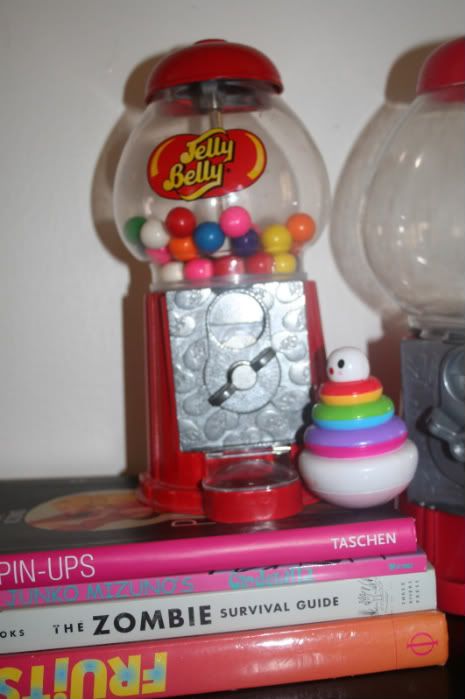 My prized vintage jelly belly machine (with gumballs in it!)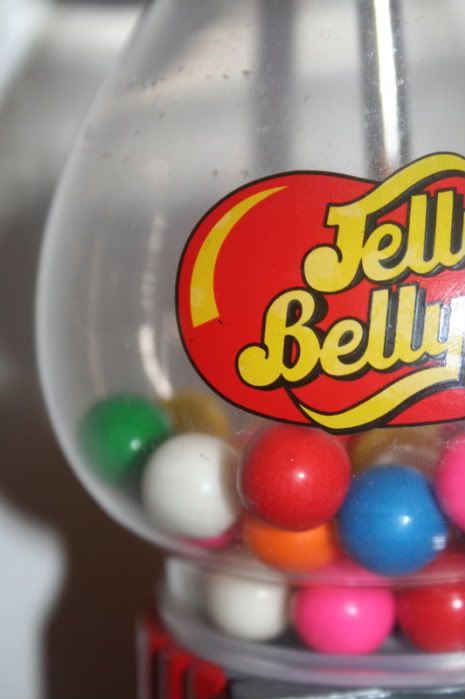 Happy wrap.
Mini suitcases that store TONS of craft goodies.
cupcake cookie jar Kevin got me for Christmas(and yes there are yummy cookies inside!)
Hello kitty toys my friend Renne gave me for muh birthday.
the very first item i EVER purchased at a vintage store (I was in 6th grade) (its a mushroom napkin holder but we use it for mail) and the nesting dolls a friend of my moms gave me when I was in about ten) :) (and the unpainted wooden nesting dolls I got at a craft store,I still haven't decided how to paint them?)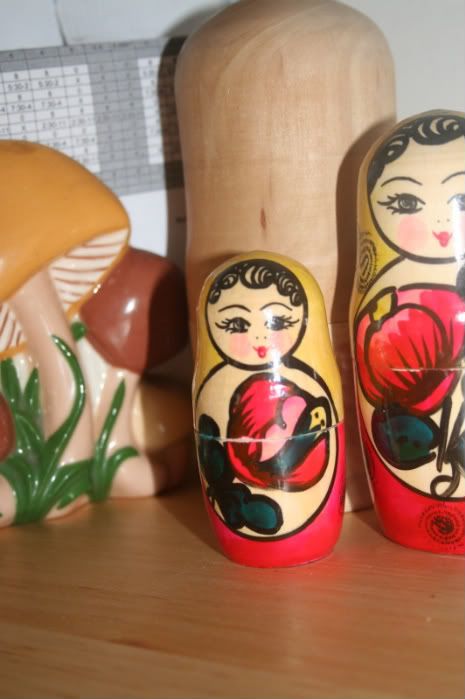 HOT pink anchor mini skirt I purchased from the super awesome Amy of
SHRINKLE
I wore it out last weekend and I got tons of compliments! If you've never seen the Shrinkle line,hop on over and take a look,its way too much cuteness!!!!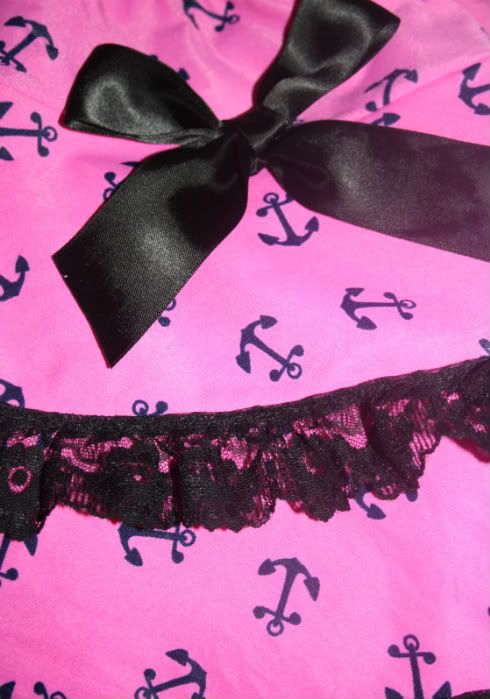 Hot Hot HOT high heels I got at work oh lala! (I haven't worn them anywhere yet!?)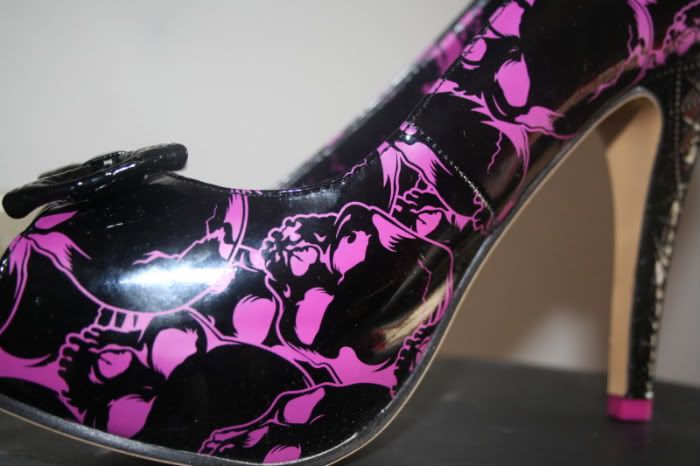 Exclusive Hello Kitty /super Cute Poster...speaks for itself :)
And last but NEVER least these too have kept these days inside pretty fun :) tee hee so silly!!!
Hope all this color made you smile!!! I'm offto study the day away,and then tonight I go
roller skating
with co-workers lol sooo fun! (I'm going to bring my camera so I'm sure I'll hve lots of stories and pictures to share!) Have a happy weekend!