I know...I've been a HORRIBLE blogger...:(
But today I bring you...COLOR!!!!
Color in the form of my newly purchased M.A.C palette (So pretty)
Whhooooooa COLOR!!!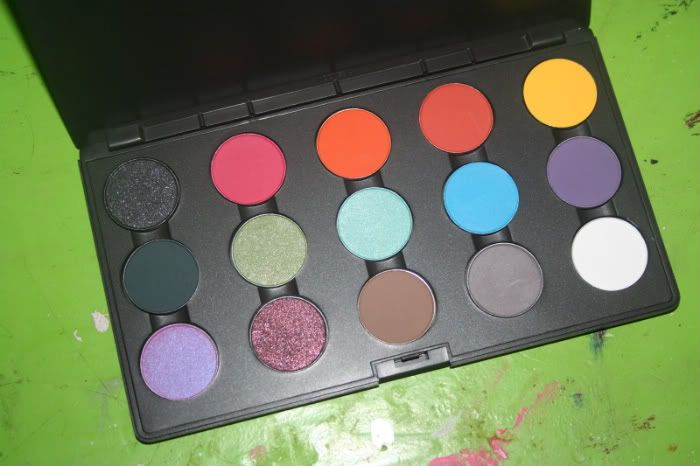 Im truly in love
It's nice to look at such bright things since all I see when i look out the window is SNOW!!!Yes that's right MORE snow in good ol' west Tennessee.To tell you the truth I'm a bit tired of it and i have big hopes,plans,and dreams for all things Spring (except pollen and allergy attacks.)
We have been busy in our little abode.I have plans on getting my stuff together for my poor neglected Little A.Korn Designs. Lots of fun stuff coming soon :)
I hope everyone is having a good week so far!
xoxo