I KNOOOOOOOOW I've been totally slacking at posting,but life is happening all around me!I am holding very true to my new years goal to hang out with my dear friends more. Tonight is Dollar Bowling rock-a-billy style!!! Last night my friends Stephanie and Conchata stopped by and I just had to spoil them with black bean burritos and choc. chip cookies. wooters!!
Ok on to the subject at hand, last Friday my dear little Amelie Sky turned two!!! The theme of the party was "Who's Two?" So there were owls galore,birdhouses,and other cute things I thought one might encounter while on a walk in a magical wood. Here's a picture of the overall layout.
I made a huge felt tree with whee little felt owls sitting on it's branches to adorn the door.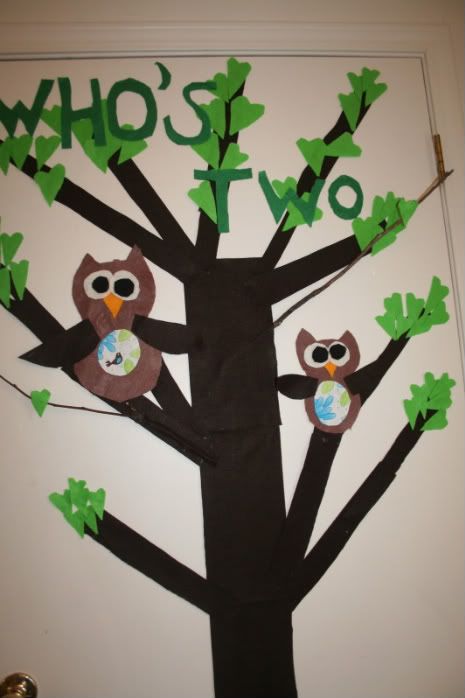 Here's the table!I got the babushka plates as a Christmas present from Kevin! Aren't they so sweet?! I thought they might be little sweeties one might encounter while for a stroll in the woods.The "table cloth" is vintage fabric my friend Quincy's mom gave me a while back.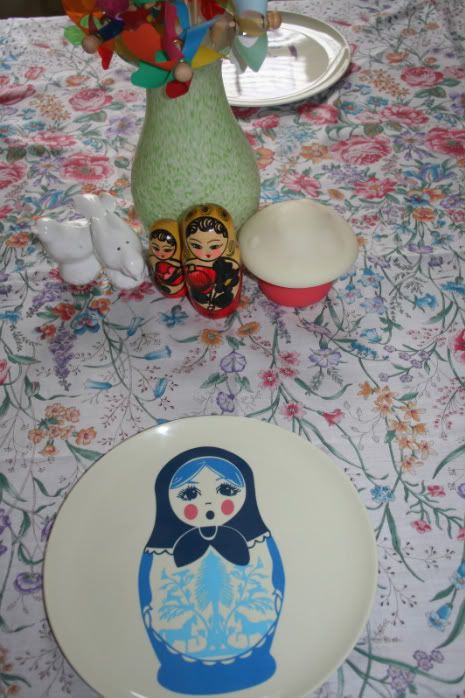 Side table where I eventually put the drink bucket and cups.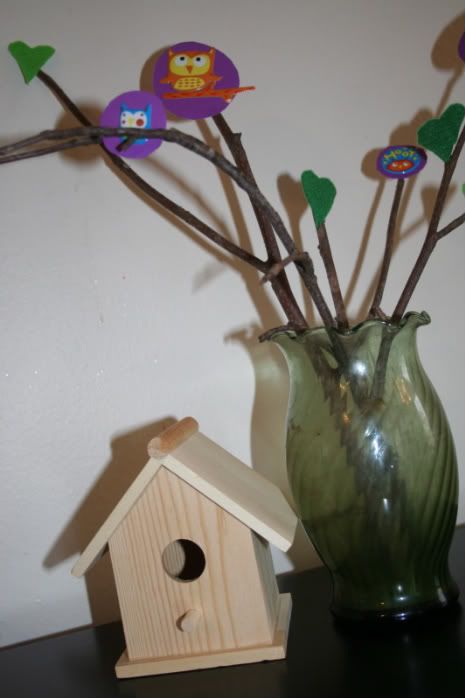 Who's Two invitations!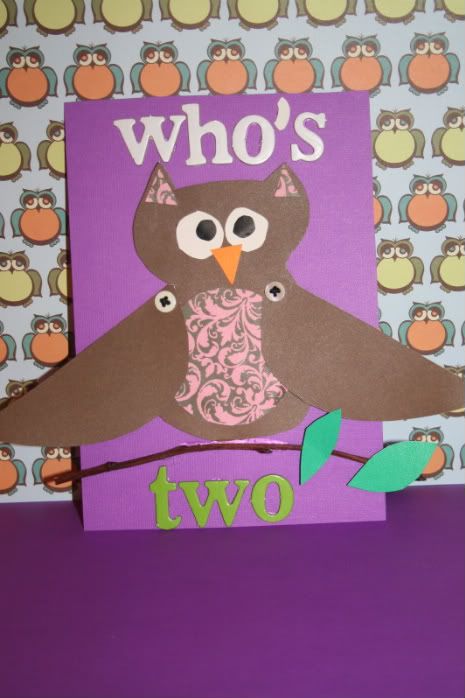 The project I decided on for Zoe and Amelie was to paint little birdhouses.
They had fun!I have since added the little birdhouses to our living and kitchen decor! Everyone that comes over knows that Zoe and Amelie painted the bird houses lol!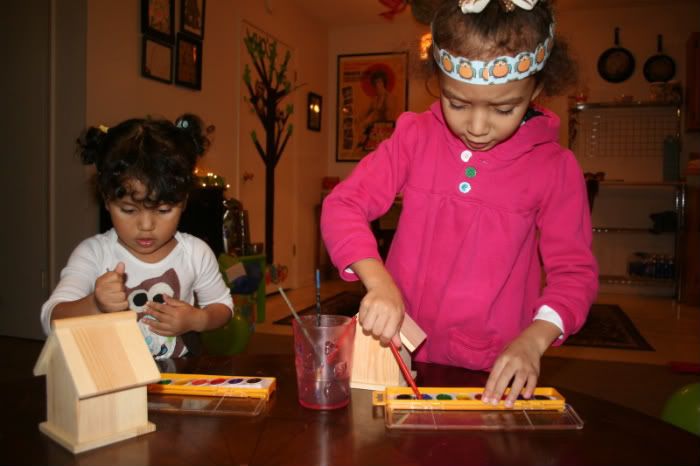 For her birthday cupcakes I made Amelie Owl Cakes....mmmmm yummy!!
This party def. was not as planned out as my other events are,I didn't even get to finish the little owl bunting I had all laid out.I really was a bit frazzled and tired after all the Christmas goings on, among other things.But all in all I think Zoe and Amelie had a blast.
Happy Birthday Amelie Sky! Whooooo loves you?! We do!!!!