Yesterdays advent calendar activity was
"make handmade ornaments together"
. So I cut out some shapes for the girls and got out tons of fun supplies...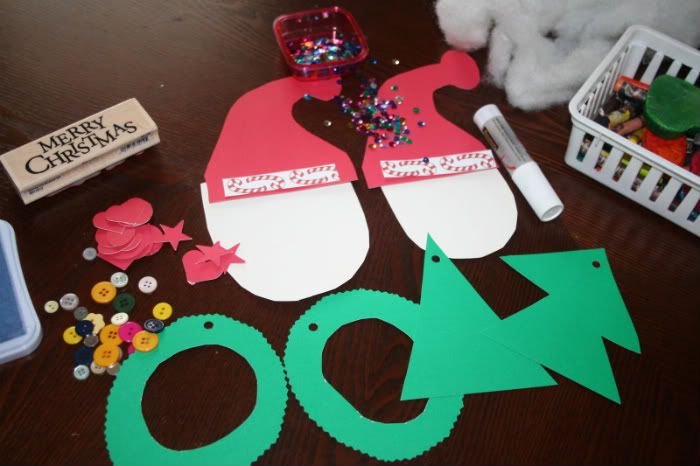 Such pretty supplies!!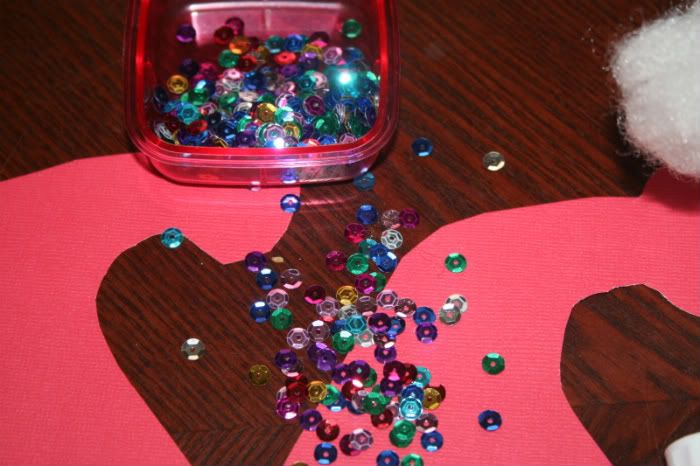 Zoe and Amelie were very thrilled abut getting to glue stuff anywhere they wanted.Amelie isn't very good with the glue yet,but whatever,I let her use as much as she wanted :)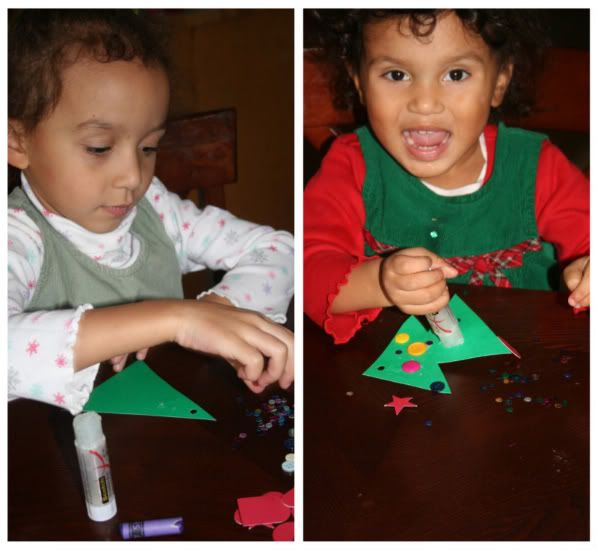 Hard at work on important joyful creations!!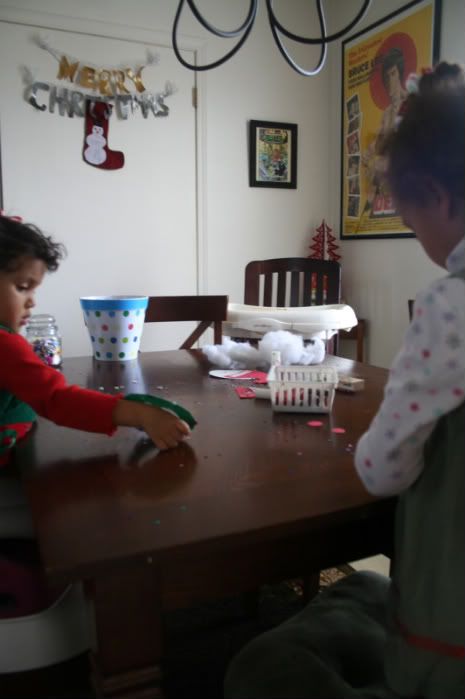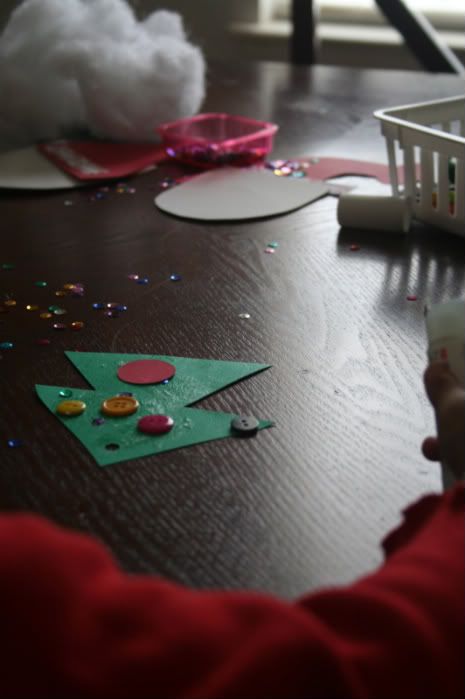 They're finished creations...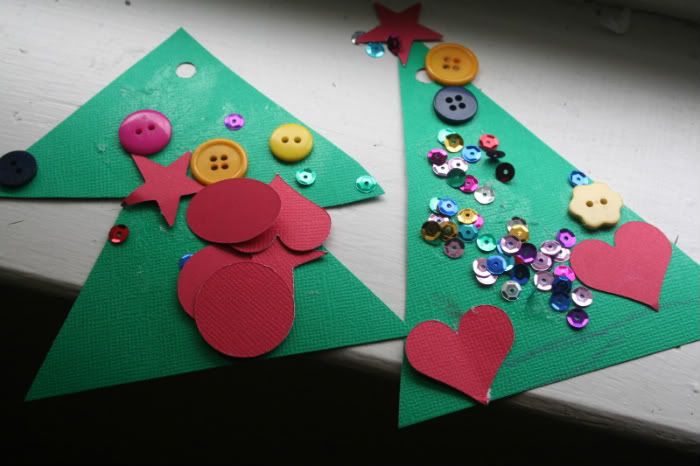 YAY!!! We did it!!!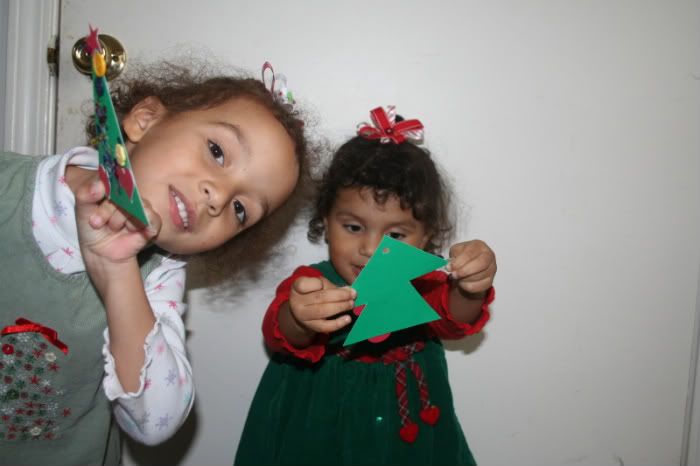 Happy day to you all!! Go make something happy! It's good for the soul!