Things haven't been ideal around here lately.Like I mentioned in my last post,we are all going in a million different directions.Kevin and I seemed to be bickering all day yesterday.It got on my nerves and I'm sure it REALLY got to the girls.We are deep in prayer this week to get the Lord's help to make it through this rough patch.
At the beginning of the week we thought we would go to our local fair,since it is in town this week.But yucky humid weather and rain showers,have changed those "plans" So since this has been such a roller coaster week and the girls won't get to go to the fair,I made one of our favorite activities,a "table sheet fort"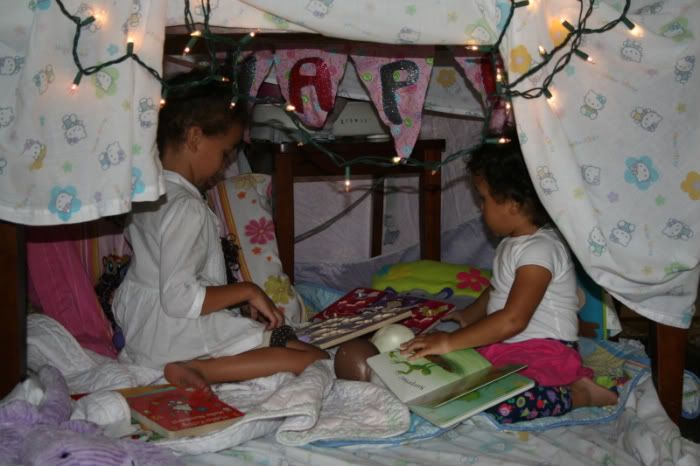 Last winter we were constantly pitching a table sheet fort in the middle of the kitchen.Amelie mostly slept in them (since she was so little) but we always invite the same friends over...
We played with puzzles,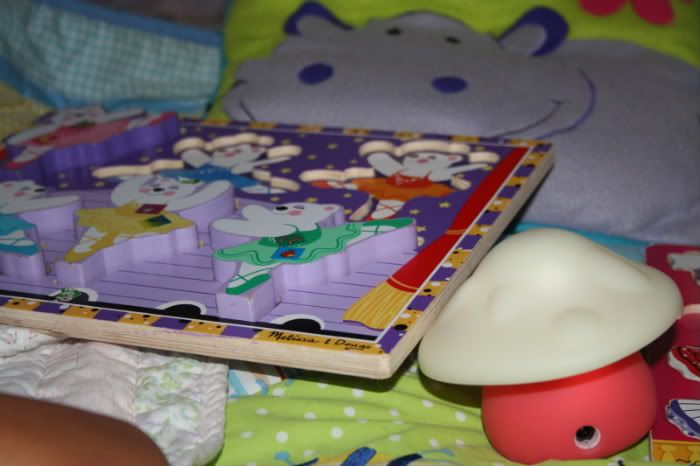 and read books.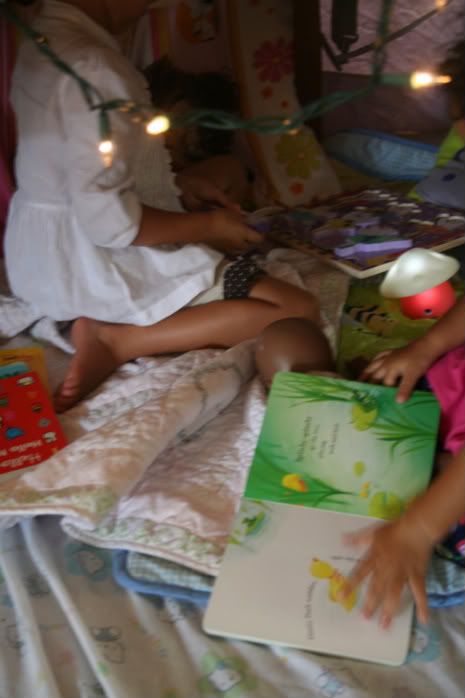 Here's the view from the outside with the "door" partially closed.So much fun with the lights.
I think the lights were the favorite part for the girls as well!Amelie kept playing with them.
After reading a few books and playing with puzzles I must confess,the girls wanted to watch a movie so I put my macbook in the fort and they are now watching backyardigans. Maybe I can squeeze some housework and possibly bow and flower clipie making in while they chill out in their "secret hide out" I sure wish I had a secret hide out to go in sometimes!!