Today is my birthday,friday night i had a b-day shin dig...oh the insanity....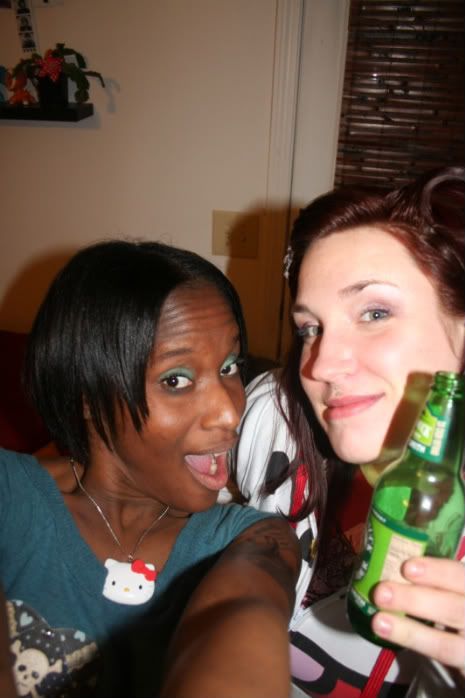 all my lovely friends came by(those who were not at airports and band practices) <3
I got an awesome book about The Gorillaz,hello kitty toys,wine,some candy,oh and I got my sleeve worked on some more) (I'll post about that soon)
Twas a lovely party indeed...
Oh good times,sweet(intoxicated) friends...le sigh....
Ok that's enough of that...
This was a very rare occasion indeed.Zoe and Amelie spent the night with my parents.(it was Zoes second time and Amelie's first)Awe.I love all my sweet friends and maybe we can have another get together when it is warmer...:)WHEEE!
HAPPY BIRTHDAY TO MEEEEEEEEEE!